The sheer quantity of possibilities accessible to you if you're looking for IT support businesses in London could be overwhelming. Whether a company uses technology for communication, productivity, security, or creativity, IT support is an essential service.
But not every IT support provider is the same. Some businesses might provide superior customer service, more comprehensive offerings, or more affordable prices than others.
Based on their reputation, level of experience, and selection of services, here is a list of the top 10 IT support firms in London to assist you in reducing your options.
These businesses may offer you a range of IT solutions, including software development, network management, cloud computing, cybersecurity, and more.
1. Dotsquares:
Dotsquares is a global IT firm that offers services for IT consulting and support, web development, app development, e-commerce development, and game development. They have offices in London, the United Arab Emirates, the United States, Australia, India, and France.
They have a staff of over 1,000 experts who have completed more than 10,000 projects for customers in a variety of industries. They also provide many IT services, including web design, software development, digital marketing, cloud computing, cybersecurity, network management, data backup and recovery, hardware and software procurement, and more.
2. Vention
They collaborate with the internal engineers of their clients to provide advice, carry out their product vision, and take their business to new heights.
View this post on Instagram
Their goal is to give inventive leaders around the world instant, high-fidelity access to the best engineering talent from the most prestigious tech hubs in the world.​
3.   TWC IT Solutions
TWC IT Solutions has served more than 300 clients in 400 cities across 24 countries since 2011 by providing managed IT support, cybersecurity, disaster recovery, contact centre, and business connectivity services.
4 reasons why a small business should use Microsoft Intune for mobile device management (MDM) ⬇️ #TWCitsolutons #microsoft #microsoftintune #intune #mdm #cloud pic.twitter.com/TO5qGFceDY

— TWC IT Solutions | IT Support. Internet. Telephony (@twcitsolutions) September 5, 2023
More precisely, 200 of them originate from the UK and the South East, and a Greater London on-site bike response crew is available within 30 minutes. TWC IT Solutions is also one of a select few IT firms that offer industry-leading 10-minute SLAs, a high NPS, and a documented Warranty of Seamless Transition (WST).
4. Proxar IT Consulting
In London and the southeast, Proxar offers qualified IT services to both the public and commercial sectors. Your company will operate more effectively thanks to its vast knowledge and Proxar's customer-centred philosophy, and its superior solutions and services will make it easier for you to incorporate IT into your operations.
Proxar can offer a full range of IT services for important vertical industries and several horizontal specialities. They provide a variety of support services in addition to consulting and infrastructure management.
5. North London IT Support
Business IT experts North London IT Support have their headquarters in North London. They assist small and medium-sized businesses in North London.
We support local businesses in #NorthLondon with #IT support & business advice. Our blog is a good resource for information about products we recommend like ESET (anti-virus), Microsoft Authenticator app & Exclaimer (a tool for creating email signatures). https://t.co/TmyCZLn8BW pic.twitter.com/0rktTPhVRx

— N London IT Support (@NLITSupport) September 6, 2023
Cloud computing, cybersecurity, network administration, data backup and recovery, buying hardware and software, web design and development, and other services are among the ones they offer.
6.   DataArt
DataArt uses its extensive technology experience and industry understanding to create ground-breaking solutions. DataArt is a trusted partner of the most prestigious clients and top brands in the world.
DataArt uses its extensive technology experience and industry understanding to create ground-breaking solutions. DataArt is a trusted partner of the most prestigious clients and top brands in the world.
7. HTL IT Support
One of London's top IT service providers and support companies, HTL Support, combines highly qualified IT engineers with effective operating systems and "white glove" IT assistance. They work with a number of the top technology companies in the world, including Microsoft, Avaya, and Cisco, to supply specialised IT support solutions and IT outsourcing services.
Blog Post: 🔒 The Importance of Cyber Security in IT Support https://t.co/T17Ie8eS06#cybersecurity #security #business #smallbusiness #itsecurity pic.twitter.com/jCM123i3ej

— HTL Support (@HTL_Support) September 4, 2023
Customer support and service are the cornerstones of HTL Support's operations. Their customers have discovered that their adaptable IT support solutions give them access to the most affordable IT support service in London. They offer a range of services, including VoIP telephone, network administration, disaster recovery, cloud computing, cybersecurity, and more.
8. Apptension
They always work together with the client, keeping in mind that they paid us to be the experts and provide them with advice. treating them as equals, comprehending their issues, and finding solutions.
View this post on Instagram
One of the key features of their company is supporting others and assisting them in reaching their full potential, ensuring that no one is left alone with their problems, valuing each individual and always seeking out better solutions, having a broad perspective, being inventive when solving issues, and being receptive to fresh concepts.
9. Wavex
One of the top IT businesses in London, Wavex has been providing local, national, and worldwide organisations looking for a more intelligent method to maintain and develop their technology with managed services that have won numerous awards for over 20 years.
View this post on Instagram
By combining three essential elements—leveraging the best from suppliers such as Microsoft, employing award-winning security technology, and ensuring delivery through a highly qualified team of engineers and consultants—their services consistently yield superior results.
10. Totality Services
With their cutting-edge technology and IT assistance, you can boost your workforce and business processes. They are here to simplify your life, from security to smooth onboarding for your new staff.
To show how easy it is for customers to use the services for all their IT needs, you should take your time, thoroughly investigate, and stick around for a bit.
Conclusion
In conclusion, London offers a wide range of top-notch IT support services that cater to the diverse needs of businesses in the city. From specialised technical expertise to efficient customer service, these top 10 IT support providers have proven their excellence in delivering reliable and effective solutions. Whether for small startups or large corporations, businesses in London can rely on these IT support services to enhance their operations and ensure the smooth functioning of their technology infrastructure.
Author Profile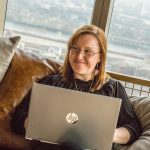 Blogger and Educator by Passion | Senior Online Media & PR Strategist at ClickDo Ltd. | Contributor to many Education, Business & Lifestyle Blogs in the United Kingdom & Germany | Summer Course Student at the London School of Journalism and Course Instructor at the SeekaHost University.