As an employer, you might require some of your staff to be mobile for work.
With cities like London introducing additional sustainability policies and charges for cars that don't meet certain requirements to reduce air pollution, it is therefore worth investigating ways to reduce your costs and environmental impact.
Electric Company Car Benefits
You might want to consider switching to electric company cars as they offer many benefits for both employers and employees, such as:
View this post on Instagram
Tax savings
Electric cars have lower benefit-in-kind (BIK) rates than petrol or diesel cars, which means less income tax for employees and less employer's National Insurance Contributions (NICs) for employers.
For example, a zero-emission electric car has a BIK rate of only 1% in 2022/23, compared to up to 37% for a high-emission petrol or diesel car.
Additionally, employers can claim 100% first-year allowances on the cost of purchasing electric cars and installing charging equipment at their premises, which means they can deduct the full cost from their taxable profits in the year of purchase.
Environmental benefits
Electric cars produce zero tailpipe emissions, which means they help reduce air pollution and greenhouse gas emissions. This can improve the health and well-being of employees and customers, as well as enhance the reputation and corporate social responsibility of the business.
Electric cars also use renewable energy sources, such as solar or wind power, which are more sustainable and cheaper than fossil fuels.
Operational benefits
Electric cars have lower running and maintenance costs than petrol or diesel cars, which means they can save money on fuel, servicing, and repairs.
Electric cars also have fewer moving parts, which means they are less likely to break down or need replacement. Electric cars also offer a smooth and quiet driving experience, which can improve the comfort and safety of employees.
So, as you can see, electric company cars have many advantages for employers who want to cut costs, protect the environment, and increase employee satisfaction. And in a city like London, there are now more EV charging options and points available so if your employees are London-based, then this is certainly a good choice.
Which electric Company Car to choose?
If you are interested in switching to electric company cars, you should look for a company car that is eco-friendly, cost-effective, and stylish.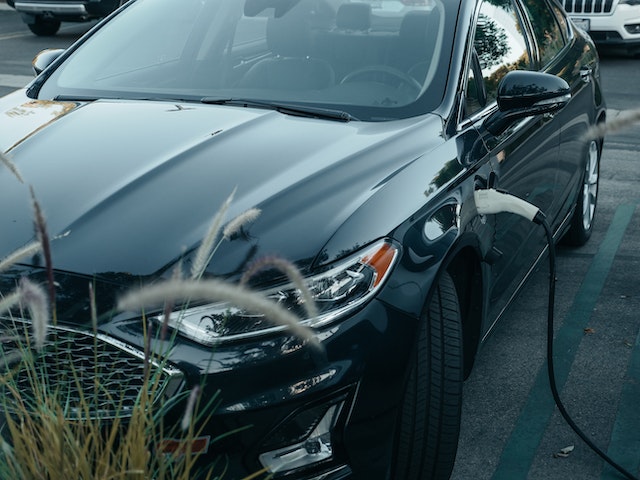 You might want to consider the new electric smart #1 Model. Why?
Mercedes-Benz cars have a reputation for innovation and luxury and the Smart #1 is the first model from Smart since Mercedes-Benz and Geely, a Chinese automotive company, started working together. It is therefore one-of-a-kind.
On top of that, it is built on a dedicated electric platform, which offers more space, more power, and more range than its predecessors.
This car is designed to meet the needs of modern professionals who want to reduce their environmental impact, save money on fuel and maintenance, and enjoy a comfortable and convenient driving experience.
Top Features of the Electric Smart #1 Model
The electric smart #1 Model has many features that make it a good option as a company car for employees.
Here are some of them:
It has a range of 300 miles on a single charge, which means your staff can travel long distances without worrying about running out of battery or finding a charging station – and London continues to offer increasingly more.
It has a fast-charging capability that allows you to recharge 80% of the battery in just 30 minutes, which means your staff can save time and avoid waiting for hours at a charging station – they can just take a well-deserved break from work or get some meetings done.
It has a spacious interior that can accommodate up to five passengers and a large trunk that can fit your luggage, equipment, or supplies – great for business event attendances for example.
It has a smart infotainment system that connects to your smartphone and lets you access your navigation and other work apps on a touchscreen display – your staff can have work calls connected and more with voice control.
It also has a smart app that allows your staff to monitor the battery status, locate charging stations, and control some functions remotely – you and your staff can monitor things with one click.
The smart #1 is more affordable, more efficient, and more suitable for urban driving compared to other EVs, starting at £36,000 – you are likely to pay a lower lease.
It has a comprehensive safety system that includes airbags, anti-lock brakes, lane-keeping assist, blind spot detection, and rearview camera, which means your staff can drive with confidence and peace of mind.
It has a sleek and futuristic design that reflects your professionalism and sophistication it will impress your staff and clients alike.
How to get started with a smart #1 Company Car?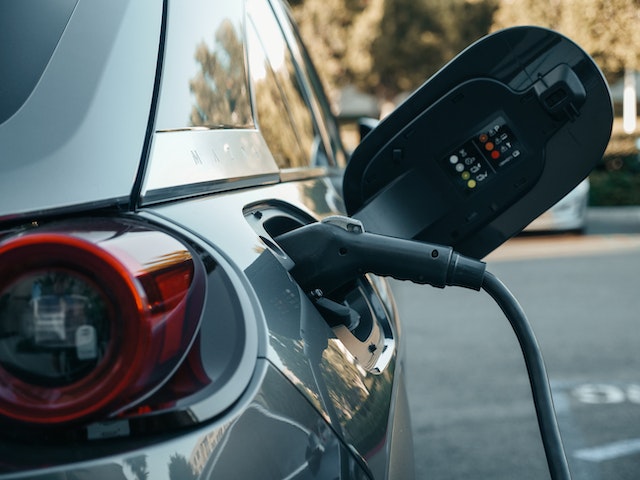 If you're new to the Mercedes-Benz or smart world, then it is highly recommended to conduct a test drive or explore the latest offers on the official website of Smart UK.
During the test drive, you can raise any questions or concerns you have with regard to using this car as a company car for your staff. It's important to get a feel for the car to understand if it's what you are looking for.
You might like the smart #1 model so much that you'll get it for yourself if you want to enjoy the benefits of stylish electric mobility and you could perhaps negotiate a good deal with the vendor.
Conclusion
Your company will certainly set a great example by choosing the smart #1 model as a company car, now that many employees and customers prefer businesses that invest in sustainability. Plus, your business will benefit from tax benefits and other advantages we've highlighted here.
Help the environment, save money, and have fun while keeping your staff mobile. What more could you really ask for?
Author Profile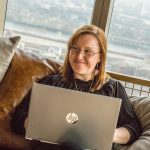 Blogger and Educator by Passion | Senior Online Media & PR Strategist at ClickDo Ltd. | Contributor to many Education, Business & Lifestyle Blogs in the United Kingdom & Germany | Summer Course Student at the London School of Journalism and Course Instructor at the SeekaHost University.