Electric vehicle adoption is accelerating globally, and the demand for reliable, efficient, and user-friendly charging solutions is on the rise.
CPOs play a big role in shaping this ecosystem, and &Charge is enabling them to take a giant leap forward in achieving their business objectives.
The &Charge Platform offers CPOs real-time insights, enhanced reliability, and profitability in the ever-evolving EV charging industry.
&Charge's value platform introduces a suite of tools and insights that enable CPOs to market their charging stations, increase the uptime of their charging infrastructure and use improved data around the charging location.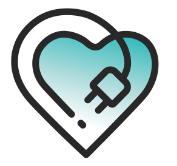 These are some examples of things that the &Charge value platform offers:
&Charge Operations Management makes it possible to engage the experienced &Charge Crowd to perform validations and checks on site (incl. dedicated Services Level) instead of sending expensive technicians and third-party providers (e.g., time critical validations of incidents, complete audits, and assessments of the entire infrastructure)
&Charge Reputation Management is your direct line to every EV driver at your charging stations. Receive real-time feedback on the charging experiences of your customers incl. the Net Promoter Score (neutral) as key KPI for your daily operations.
&Charge POI Data Management offers validated, enhanced, and enriched POI data from and around charging stations to always guarantee the highest possible data quality for your charging network and increase the overall appearance and brand awareness.
&Charge Loyalty / Retention Management offers a campaign tool to acquire new customers and enrich existing customers by a smart reward mechanism.
These real-time data insights empower CPOs to make data-driven decisions, optimize operations, and provide a superior charging experience.
The success of &Charge's value proposition is validated through partnerships with industry leaders such as IONITY and Source London. IONITY has integrated &Charge's solution to gain structured feedback and insights from users, ensuring the quality and performance of their charging stations.
This is what IONITY says about the collaboration:
 "The collaboration with &Charge is an important component of our quality assurance: feedback related to our charging stations is fed into our systems in a structured way via an interface. We can then evaluate potential issues and act quickly. The crowd-source approach of &Charge helps us to intensify the relationship with our customers across borders and to benefit from the daily experiences of the community."
Source London is also collaborating with &Charge to enhance the overall charging experience for EV drivers and gathers real-time feedback on the charging experience via dedicated &Charge QR code on every charging station in London. The upcoming integration with an innovative Support Bot further showcases &Charge's commitment to innovation and problem-solving in the industry.
With the &Charge Value Platform, CPOs can confidently navigate the evolving landscape of EV charging, providing seamless, reliable, and rewarding experiences to EV drivers. &Charge's mission to transform charging into a fulfilling experience extends to both consumers and businesses, contributing to the growth of the electric vehicle ecosystem worldwide.
Want to become part of the world's leading platform to gain real-time insights at charging locations? Please visit https://and-charge.com/#/emobility-partner
-Ends-
For more insights on the latest tech developments head to our technology section.
Author Profile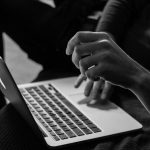 Always on the chase after hot and trending London and UK business news that disrupt, inform and inspire.