Every day, more and more startups pop up around the world.
In places like Palo Alto, California, Toronto and Amsterdam, technology proves to be a central force behind the economy. Over the past few years, London has emerged as a leader in the tech sector in Europe. From finance to health to travel, the city is home to dozens of startups with tremendous potential, which is encouraged by generous funding through various investors.
Most of the following startups have received their funding through venture capital investment funding, but there are different ways any startup can get the initial loan or money injection they need to take off. Read more about startup funding options in the UK here.
Here are the 10 most promising startups in London to keep an eye on, invest in or even work for:
These Are the Startups to Watch in London
Over recent years, these startups have made their mark in the London market. With millions of raised and hundreds employed, these businesses can only continue to grow, and you can clearly see that this doesn't happen overnight. So, whether you would like to work for one or set up your own startup business, it's always inspiring to see how they made the leap.
About the Author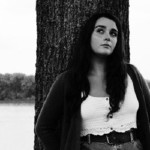 Alyssa Abel is a college, career and lifestyle blogger who helps readers make the most of their educations, professional goals and lives. Read more of her work on her blog, Syllabusy.
Author Profile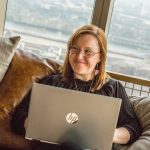 Blogger and Educator by Passion | Senior Online Media & PR Strategist at ClickDo Ltd. | Contributor to many Education, Business & Lifestyle Blogs in the United Kingdom & Germany | Summer Course Student at the London School of Journalism and Course Instructor at the SeekaHost University.