Every day, more and more startups pop up around the world.
In places like Palo Alto, California, Toronto, and Amsterdam, technology proves to be a central force behind the economy. Over the past few years, London has emerged as a leader in the tech sector in Europe. From finance to health to travel, the city is home to dozens of startups with tremendous potential, which is encouraged by generous funding through various investors.
Most of the following startups have received their funding through venture capital investment funding, but there are different ways any startup can get the initial loan or money injection they need to take off. Read more about startup funding options in the UK here.
Here are the 10 most promising startups in London to keep an eye on, invest in or even work for:
1. Beautystack

Sharmadean Reid co-founded Beautystack in 2017 after 10 years at her own nail salon. The app works with stylists and designers to promote their products so customers can find them and book appointments. Users can scroll through different accounts to find the services they're after. The setup is much like Instagram, except with the option to schedule a session then and there.
After two funding rounds, Beautystack managed to acquire more than $6 million, most of which came from Index Ventures. Several beauty magazines, such as Vogue and Refinery29, have featured the company.
2. Cuvva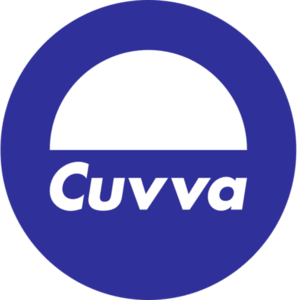 This Scottish-based startup offers temporary car insurance — ideal for people who don't drive too often. An individual can borrow a friend's car, register with Cuvva and become insured for up to 28 days. They also sell coverage for travel, one trip at a time. Their model uses a monthly subscription service to charge drivers, which amounts to much less than what traditional insurance companies typically require.
Founded in 2014, Cuvva secured over $2 million before they rolled out their product in 2017. Since then, they've garnered investments from venture capital firm RTP Global, along with LocalGlobe and Seedcamp. Today, they employ more than 85 workers at their London office.
3. Duffel

Duffel aims to reinvent the travel industry from the ground up. When a customer wants to book a flight normally, they need to jump around to different websites to find the best deals. With Duffel, travel agencies have the tools to help their clients compare and manage flights across 20 airlines at once. Their goals centre on the business side rather than with customers.
Founded in 2017, Duffel raised $30 million from investors in 2019 alone. Currently, they work with some of the world's largest airlines, including American Airlines and Lufthansa Group. They expect to expand into other travel markets, like rail, over the next few years.
4. Olio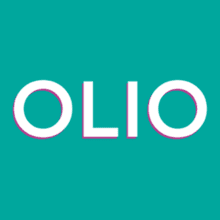 If there's extra food left, it doesn't need to be thrown away. Instead, people can use Olio to post a picture so neighbours can pick up whatever they please. Tessa Clarke launched her company alongside co-founder Saasha Celestial-One. Aside from individual customers, Olio also works with businesses to distribute surplus items. Since 2015, the app has registered nearly 2 million users and shared 4 million food portions.
Olio remains one of the most significant startups in London. They've won several technology and sustainability awards. Additionally, the business has gained millions from venture capital firms.
5. Papier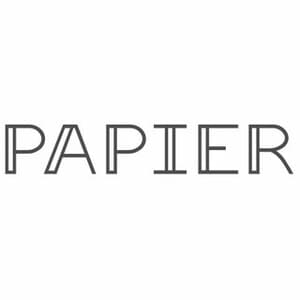 This startup launched in September 2015 after founder Taymoor Atighetchi raised more than $250,000 as seed capital. Papier sells print products, like planners, cards, and stationery. Customers can customize their orders personally. By 2017, the company had begun making more than $2 million annually. Over the past few years, Papier has teamed up with global brands like Disney to create special launches.
Last year alone, Papier raised $11 million from the venture capital firms Felix Capital, Beringea, and Downing Ventures.
6. AllPlants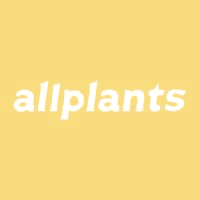 Here's the vegan equivalent to Blue Apron and HelloFresh. AllPlants delivers ready-made meals to customers' doorsteps for a monthly fee. They've created a way to sell nutritious options, all with an eco-friendly focus. After Jonathan and Alex Petrides founded the company in 2017, they successfully shipped hundreds of thousands of frozen dinners.
Since its inception, AllPlants has raised nearly $13 million.
7. Babylon Health

This startup builds artificial intelligence for the healthcare industry. Through the company's care assistants, users can speak to physicians and other health experts to identify symptoms and ask questions. This organization has worked with the National Health Service (NHS), amongst other organizations, to create digital solutions for health.
In 2019, Babylon Health secured a $2 billion valuation. With $550 million, they plan to launch a project in Wolverhampton, England, to cover all 300,000 residents. They've also started to operate throughout 11 Asian countries to address patients' symptoms and find personalized solutions.
8. Plentific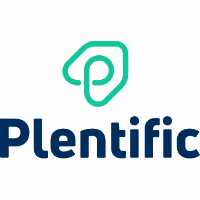 A real estate technology startup, Plentific aims to connect property managers with maintenance professionals. This way, they can help renters with repairs much more quickly. The business serves as a marketplace for contractors, allowing them to accept jobs as they, please. As a result, landlords have saved money and increased their overall efficiency — and workers have earned more money.
After a 2012 launch, the London-based startup has raised $41 million over four funding rounds. They currently operate throughout the U.K. and Germany but plan to expand to other countries over time.
9. Vidsy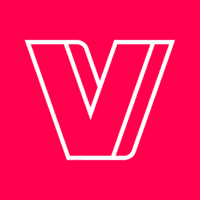 Vidsy helps brands produce impactful advertisements with help from creators around the world. Companies can release briefs, which influencers and other creatives can discover. As a result, each side works with multiple people at once. This step allows for more choices, plus a more extensive network. More than 75% of the videos people around the world watch are on mobile devices, so it appears this trend won't disappear soon.
Today, Vidsy has partnered with Amazon, Facebook, Netflix, and more. They also boast nearly 7,000 creators who make content across the globe. They've collected over $6 million since their start.
10. WhiteHat
WhiteHat offers a service that connects students with potential apprenticeships. Students can create a profile where they input information about their skills and studies. Then, they can apply for opportunities posted by companies throughout Europe. Eventually, applicants become paired with mentors and take one step toward a future career.
Since 2016, WhiteHat has secured $20 million from venture capital firms like Salesforce Ventures and Village Global. They have more than 100 partners, from Google to Expedia to Warner Brothers.
These Are the Startups to Watch in London
Over recent years, these startups have made their mark in the London market. With millions of raised and hundreds employed, these businesses can only continue to grow, and you can clearly see that this doesn't happen overnight. So, whether you would like to work for one or set up your own startup business, it's always inspiring to see how they made the leap.
About the Author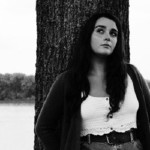 Alyssa Abel is a college, career, and lifestyle blogger who helps readers make the most of their educations, professional goals, and lives. Read more of her work on her blog, Syllabusy.
Author Profile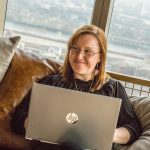 Blogger and Educator by Passion | Senior Online Media & PR Strategist at ClickDo Ltd. | Contributor to many Education, Business & Lifestyle Blogs in the United Kingdom & Germany | Summer Course Student at the London School of Journalism and Course Instructor at the SeekaHost University.