Selling your property can be a very stressful time, whether you're new to the market or have been doing it for years. The challenges of enticing a buyer, wrangling solicitors, and sorting out documents can all induce worry in varying amounts.
Of course, there are many aspects to this process that can't be helped, such as waiting for a chain to move along, delays on buyers getting their mortgage offer, or even the risk of buyers pulling out of the sale completely. The Citizens Advice Bureau has a wealth of information on the potential problems when buying and selling a house, and advice on how to handle these issues.
Some of these problems are irritatingly unfixable and just require patience but there are still lots of steps to ensure you're doing everything you can to make that sale.
That's why we've decided to put together our best advice for selling your property.
Primarily, these tips encompass things that you can do yourself, and tend to focus on one major aspect: presentation.
Keep It Clean And Tidy
It's easy to assume that a potential buyer will be able to look past general messiness and chips in the paintwork, while focusing on their vision for the space you're showcasing. However, there are a lot of buyers out there that are looking for somewhere that requires minimal maintenance and renovation. And even the savviest buyers that are considering their next 'fixer-upper' will think twice when they can't see the living room floor through the clutter.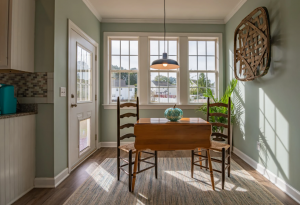 As such, the first step to selling your home is to make sure the place is clean and tidy! This should really go without saying, but there are countless cases of perfectly fine properties not selling due to mould growth around the bathroom, or the place looking like a cluttered home office.
In some cases, it may be worth investing in professional cleaning services if you either don't have the time yourself, or if it's a major task like carpet cleaning, for example. However, if your carpet is substantially stained and damaged, you can update your flooring with cost-effective wholesale carpet tiles.
Having your unwanted items and rubbish removed to get down to zero waste or even just moving unnecessary things into temporary storage can change the appearance of your home in one swift move. We'd also recommend removing your more personal items if possible.
Things that add your stamp on the property can make it more difficult for a potential buyer to visualise living in the property, such as family photos or collectible, non-décor items. Although, this is rarely a deal-breaker.
Outsource Difficult Tasks
The time it takes to sell a property does, of course, increase once you start adding these sometimes necessary tasks. So be prepared to put that extra effort and time into getting your home ready for those all-important viewings. But if you're struggling to handle that workload, there are simpler options. Businesses such as Fastbuy Properties offer a quick and easy alternative, providing you with free valuations and will make a genuine cash offer in as little as 7 days. Alongside the speed of the sale, the best part is that they'll buy any property in any condition.
Fix Obvious Issues
Once you've dealt with these problems, it's time to think about how the property now looks. A lick of paint can work wonders for any room, even if you're just refreshing the same colour! Neutral tones tend to be best as they serve as a blank-canvas. You should also consider fixing anything obvious like broken light fittings.
Make Your Home Smell Fresh
Another thing that puts buyers off, is bad smells. Cigarette smoke, for example, can be one of the most unpleasant scents, especially to non-smokers, and can also be very difficult to remove from a property. Firstly, if you are a smoker planning to sell your home, it may be a good idea to refrain from smoking inside as soon as you consider selling. The more time your property has to air out, the better. However, it will take some more dedication to remove these odours than merely opening a window.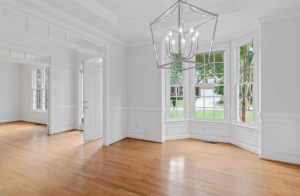 Presentation Matters
Lastly, you should present every room as intended. Make sure your bedroom looks like a bedroom, and your living room a living room. Try to avoid having your temporary office set up next to the sofa in the lounge. If you have a spare room, for example, make sure you're using it as anything other than storage! Don't forget though, a buyer will always value a bedroom over anything else when it comes to spare rooms. It doesn't matter what your buyers plan to do with the house—as long as they can clearly see their options, that's all that matters.
With the help of these tips, you'll be in a much better position to flip your property as quickly and easily as possible. Don't forget to take a step back and consider whether you would make an offer if it was you viewing the property!
Author Profile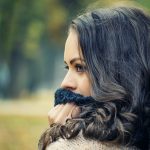 Blogger by Passion | Contributor to many Business Blogs in the United Kingdom | Fascinated to Write Blogs in Business & Startup Niches