Last week FreeOfficeFinder.com released the first interactive pricing tool for private and coworking serviced offices in London and the UK.
The free tool allows users to view the average desk price for serviced offices in the most popular London and UK areas.
Users can also specify the number of desks needed and filter areas to compare prices in their preferred locations.
The tool contains a customised map that enables the user to discover and compare nearby locations which may be suitable for an office move.
Both prices and areas will be updated every 3 months depending on up to date pricing and the most requested areas.
Nick Riesel, managing director of freeofficefinder.com commented:
'One of the biggest challenges faced in an office search is understanding the market price for an office. This new tool eliminates that problem, allowing a user to understand the average price for different sized offices in their chosen locations within seconds.'
In addition to the pricing tool, FreeOfficeFinder.com offers a historical chart that tracks prices across the UK serviced office market for the last 5 years.
The chart allows office providers and property journalists to understand the history of pricing in the market.
Author Profile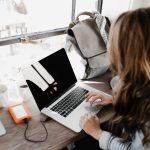 Blogger by Passion | Contributor to many Business Blogs in the United Kingdom | Fascinated to Write Blogs in Business & Startup Niches