Looking at the numbers, there's no question that the regulated online gambling industry has a very positive effect on British finance.
Many are calling for even tighter restrictions, but considering the economic impact, the reality is that it's a huge contributor to the GDP.
The Betting and Gaming Council has recently vowed to back the UK economy. It is dedicated to supporting the economic plan of 'Enterprise, Education, Employment, and Everywhere'.
However, at the same time, the council also warned of the implications of tighter restrictions. It will result in a ripple effect with thousands of jobs lost as well as a significant drop in the economic sector.
How Big of an Impact Online Gambling Has on the UK's Economy?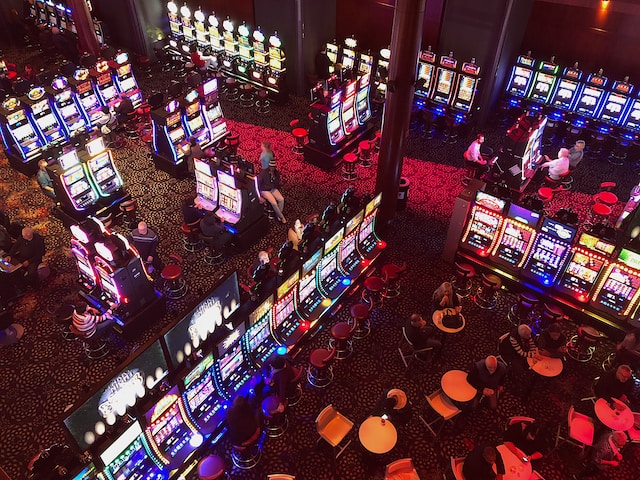 Certainly, bigger than you think. To understand it, keep this in mind – betting and gambling—especially online—is one of the biggest pastimes in the UK. It's a strictly regulated industry that does its best to entice players. It does that with thousands of games and fantastic bonuses and promotions. You can earn a lot of extra money to play with at online casinos.
By offering cashback bonuses for example, which you can learn more about in this cash back bonus guide, casinos give something back to players even if they make losses in some cases. Such incentives can increase the revenue hence why this industry is so profitable.
Claiming online casino bonuses means spending more money in the casino. When the casino earns money, it gives part of it back. It's a never-ending cycle that's been around for centuries. Online gambling only made the industry grow bigger. The UK government recognized the potential, and the regulated industry now contributes more to Britain's GDP than many others.
If you check the stats, you'll see that the industry contributed around £7 billion in gross value. It generated £4.2 billion in tax. The Betting and Gaming Council generates around 110,000 jobs, so it's not surprising that it has a massive effect on Britain's economy. A recent report by the IMARC Group sees the industry growing to over £11 billion by 2028, signalling immense and fast growth.
How does it do that?
What Are the Benefits of the Online Gambling Industry for the UK Economy?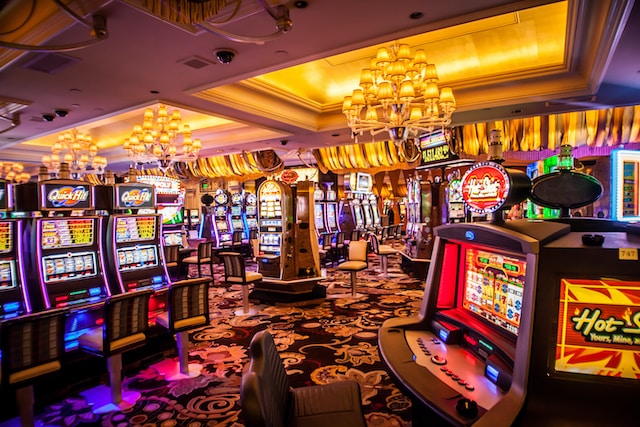 Taxes
You know how they say – there are only two certain things in life: death and taxes. Taxation is unavoidable in any economy, and if you don't pay your taxes in the UK, you'll be in a lot of trouble. The regulated betting and gaming industry knows this perfectly well. It pays a huge tax rate for its services, while players pay taxes on winnings from various gambling operations.
In 2021, the total gaming tax reported to the UK Treasure was nearly £3 billion. It was almost a double figure from the previous fiscal year. As the online gambling industry grows so will the tax, and the government can use this money to improve community, education, and welfare services among other things.
Investment Opportunities
Online gambling sites are not that easy and cheap to operate. It's not like anyone can build a website and put some games on it. Between licensing fees, regulations, and other important things, it's a costly business. However, business-oriented people are willing to invest in online gambling platforms as they offer stellar returns. It's an excellent industry to invest in and promotes economic activity while opening up a lot of jobs.
Of course, the UK Gambling Commission guarantees the safety of investments. It prevents illegal activities too. This means that investors are more than likely to pour money into the sector instead of others where their money might not be that safe.
Job Opportunities
Yes, they're online and don't need that many operators. However, running an online casino is a complex operation behind the curtain. People are still needed to keep websites running and other operations and services as well. Online casinos need a big team to stay up and running, meaning more jobs.
Job openings are definitely what the global economy needs. With many industries at the brink of extinction and the tech/online industry on the up and up, online casinos may be the perfect opportunity to get a decent-paying job. There are plenty of jobs in IT for this sector as well as marketing, advertising, content writing, and more. These are competitive and well-paid jobs, and very growth-oriented too. Everyone interested in working in the entertainment sector should definitely look at these job openings.
Tourism Draw
The UK is one of the most attractive destinations in Europe. There's plenty to see, and the online gaming industry provides a further boost. UK's online casinos are among the best in the business. They might use the local language for promotions and the whole gaming experience, which inspires people to visit the country.
It's a positive side-effect of online gambling which many didn't count on. Those London-based live casinos do a lot more for tourism than some other industries or companies. By visiting the UK after playing online casino games, there will be a positive uptick among visitors in the best UK restaurants, bars, and other venues too.
Conclusion
There's no question that the online gaming industry has been a positive tour de force for the UK's economy. It has a massive impact that will grow in the future. Everyone knows that the UK industry certainly needs a positive impact after Brexit, and this is a booming industry that certainly provides it.
Between opening of new jobs, investment opportunities, and providing a needed tourism boost, the online gambling industry is one of the UK's driving economic forces. Since it's all regulated, the last thing it needs is more restrictions. It should be allowed to continue operations as is, so it can provide the jolt of energy the dormant economy needs.
Author Profile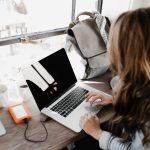 Blogger by Passion | Contributor to many Business Blogs in the United Kingdom | Fascinated to Write Blogs in Business & Startup Niches