Those coming to London to experience a luxurious night while testing their luck will be delighted to know that the city is more than capable of delivering.
London has numerous options of local casinos that are ready to welcome players with various entertainments.
Players who aim to enjoy a luxurious experience have several options available in London.
Along with entertainment, good food, and beverages, some of these casinos also offer comfortable hotels.
Here are some of the most luxurious casinos near you in London and what they offer to entertain their exclusive guests.
1. Hippodrome Casino
View this post on Instagram
Hippodrome isn't only known as one of the most luxurious casinos in London, but it's also one of the largest in the country. The establishment has seven floors and offers various gaming options, including classic tables, like roulette and blackjack, and slot machines. Poker enthusiasts can find a deluxe poker room that also provides multiple tournaments.
At Hippodrome, visitors can have more fun by visiting the lounges and cocktail bars after playing. The gaming floor is near one of the best steakhouses in London, Heliot Steakhouse. There's also a bar inside the casino, so players can enjoy their favourite drinks while gaming.
As the Hippodrome started as a musical hall, visitors can still find the casino hosting grand performances. They can buy tickets to the casino's various shows, including music concerts and performances in its grand theatre. Hippodrome is the only gaming establishment in London with a wedding licence and is a good choice for people looking to marry in style.
2. The Ritz Club
View this post on Instagram
When it comes to luxury, the Ritz is the first brand that people would often think about first. The Ritz Club has been around for a long time and has proven its capability of providing luxury and quality to all its visitors. Multiple big names have claimed that The Ritz Club is one of the best casinos in London, and the establishment has also made appearances in movies, like James Bond.
Those looking to enjoy a comfortable stay with The Ritz would be delighted to know that the casino also provides hotel rooms. Visitors who purchase a stay with the Ritz Hotel will get complimentary access to the gaming floor. The casino offers popular classic table games and private rooms. Beginners can also visit confidently, as they'll get professionals guiding them through the casino.
3. Les Ambassadeurs
View this post on Instagram
Luxury goes hand-in-hand with exclusivity, and Les Ambassadeurs is a luxurious casino that's strictly members-only. It might seem too restrictive for many, but Les Ambassadeurs promises quality, which many famous names have enjoyed.
The casino offers members private gaming rooms and exclusive meals from award-winning chefs, with an annual membership price of £25,000. Members can find high-quality games and tables in the casino, one room for general guests and another for smokers who want to smoke while gaming. Les Ambassadeurs also provides a sports bar when there are sporting events.
The only facility that non-members can enjoy is the restaurant, but the deluxe menu is only available to members. Les Ambassadeurs is known for its wines and beers, which visitors can find on the establishment's bar.
Closing Thoughts
So, make sure to check out the listed casinos if you're looking for a luxurious and entertaining experience in the capital. You should obviously gamble responsibly, but at these venues you can enjoy high-quality hospitality which forms a big part of the whole experience.
Author Profile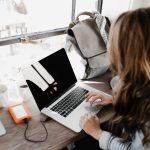 Blogger by Passion | Contributor to many Business Blogs in the United Kingdom | Fascinated to Write Blogs in Business & Startup Niches