Well if you are looking forward to converting your Bitcoin into cash means you already own a Bitcoin, right? However, if you don't own a Bitcoin you can still understand the concept behind how and why shall a Bitcoin owner convert his Bitcoin into fiat money? And if you are impressed, you can also invest in a Bitcoin or a two.
The growing popularity of Bitcoin amongst the people has forced the industry to provide the Bitcoin owners with a convenient option of converting this Bitcoin into fiat money.
Why should a Bitcoin owner transfer his Bitcoin to the bank account?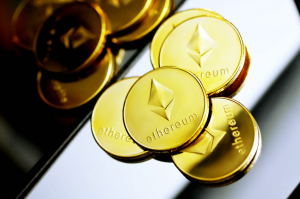 The only reason behind the growing popularity of invest a Bitcoin is that it may someday eventually replace fiat currency in the coming future. So people have started investing in Bitcoin even though it has no legal recognition in a few parts of the world. If this happens, then you might actually use a Bitcoin for purchasing your daily essentials instead of rupees, dollars, Euros, etc.
However today there are a few large companies and individuals who accept Bitcoin payments like Tesla, Microsoft, JPMorgan, BMW, and Burger King. So invest in Bitcoin today and pay for your burgers through Bitcoin tomorrow. This is the entire reason why people are looking forward to buying more and more Bitcoin over shares and other assets because people cannot buy actual things with assets like shares and bonds.
Apart from this, another reason which pulls people to convert their Bitcoin into fiat money is that the value of Bitcoin is very volatile and may even tend to sink later in the future. So in order to save themselves from facing losses, the Bitcoin owners withdraw their Bitcoin and turn them into real money before the prices actually crash. This is known to be a sensible move in order to avoid losses. The Bitcoin owner can also leave the Bitcoin as it is when the prices sink and wait for the prices to boost in order to withdraw it at the time of potentially earning a profit.
Easy guide for transferring your Bitcoin to a bank account
The easiest method of transferring Bitcoin into a bank account is through trading your Bitcoin on cryptocurrency exchange platforms like Kraken or Coinbase. You must withdraw from the same bank account that was used for depositing the amount by you, in order to save your credentials from brokers who might break the money laundering laws. Though it's not one of the fastest methods but is quite simple, secure, and easy. The most popular broker exchange for trading Bitcoin is the coin base platform. It has a total of 13 million customer base. Follow the given steps in order to easily transfer your Bitcoin to your bank account.
Complete the verification problem after signing up.
Deposit the Bitcoin into your bank account.
Use PayPal or bank transfer option to cash out your Bitcoin to fiat money.
You can convert your Bitcoin into fiat money through Bitcoin ATMs, which are of course different from the traditional ATMs (where you can withdraw money from your bank account). The Bitcoin ATM is said to be a physical center that lets an individual trade Bitcoin with real money. There are approximately five thousand plus crypto ATMs spread over almost seventy-six countries. In order to find cryptocurrency or Bitcoin ATMs, you can also use the website called Coin ATM Radar. However, the biggest demerit of using a Bitcoin ATM is that it charges a high transaction fee from the Bitcoin owners on each transaction, which ranges from seven to twelve percentages.
Bitcoin Debit Cards are similar to the traditional debit cards wherein the Bitcoin owner receives a prepaid debit card in exchange after selling the Bitcoin. These Bitcoin debit cards can work for both offline and online shopping across the world as it is powered by either MasterCard or VISA. You can also withdraw cash at ATMs by using the Bitcoin debit card, apart from purchases, if the ATMs accept VISA and MasterCard.
Interpersonal transactions can be used by Bitcoin owners in order to quickly and anonymously sell Bitcoin for fiat money. When selling a Bitcoin to the other party, the seller can decide which method of payment they desire or want the buyer to use. The methods of payment include:
Cash deposit -the cash can be deposited in your bank by the buyer. Do not forget to ask for proof of payment and proof of ID prior to releasing the Bitcoin to the buyer.
Bank transfer –the buyer of the coin can send you the money through a bank transfer or other apps like PayPal. However, do ask for proof of identification before you go ahead to sell Bitcoin. Proof of identification is necessary in order to avoid fraudulent transfers.
Local Bitcoin is a peer-to-peer platform that serves more than 1.35 million people from across two hundred and forty-nine countries with around fifteen thousand cities. Apart from this Local Bitcoin also provides a great level of safety with the escrow service that helps in keeping the Bitcoin locked until the payment process is completed.
You can easily start trading with any platform, but you need to explore clearly about Bitcoins before making an investment. You can also check the bitcoin era review for more ideas.
What should you remember about converting Bitcoin into real money?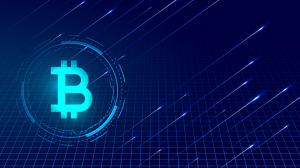 Remember the following pitfalls which are attached with convert Bitcoin into cash.
Taxes –it is said that taxes and death cannot be avoided which is true for Bitcoin investors too. Bitcoin owners are said to pay taxes upon the profits earned on invested Bitcoin, though jurisdiction has not yet clarified their point of view on taxes and Bitcoin.
Fees –the exchange fee imposed on the conversion of Bitcoin into fiat money cannot be ignored. Though selling Bitcoin to your closed ones stands an exception.
One must keep in mind the above-mentioned information regarding the ease and cost of the cash-out method, wherever you feel like depositing it, either on PayPal or in bank accounts. Also do not forget to mention the currency you want the money to be converted into. The options keep on growing with the growing popularity of Bitcoin.
Author Profile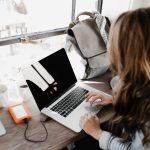 Blogger by Passion | Contributor to many Business Blogs in the United Kingdom | Fascinated to Write Blogs in Business & Startup Niches