Hold your horses! Before you start imagining Bitcoins coming out of a machine, let me tell you the truth. You neither deposit nor withdraw actual Bitcoins from a Bitcoin ATM. You simply buy Bitcoins into your Bitcoin wallet by paying cash. In this article, we will give you a step-by-step guide on how to use a Bitcoin ATM. This article includes everything you need to know about Bitcoin transactions and how you can perform them and be a part of the blockchain via an ATM. Below are the things to trade Bitcoin and the use of Bitcoin ATM.
Things to Keep Ready Before Using a Bitcoin ATM
Just like you need a bank and a debit or a credit card to withdraw cash, you need a bank or a destination to store your Bitcoins. In other words, you need to have a Bitcoin wallet, if you don't already have one. With Bitcoin wallets, you get a wallet address and a QR code which will help you in future Bitcoin transactions.
To get yourself an online, secured Bitcoin wallet, you need to create an account in at least one of the crypto exchange platforms. Go through the verification process and get yourself a Bitcoin wallet.
Make sure you have the required amount of cash, worth the Bitcoins.
Make sure you have located the nearest Bitcoin ATM via the internet.
Why Use a Bitcoin ATM?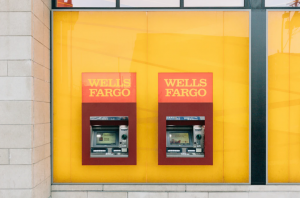 Most of the Bitcoin ATMs provide users with three options. You can either buy, sell or deposit a token and you cannot convert bitcoin into cash. Some ATMs not only offer Bitcoin but also other cryptocurrencies like Ether and Litecoin. If you are outside your home and in need of Bitcoins, just pop in some cash and you'll have your Bitcoins in your wallet in no time. Check out Bitcoin Profit Login if you are planning to invest in Bitcoins.
Steps to Follow to Buy Bitcoins from Bitcoin ATMs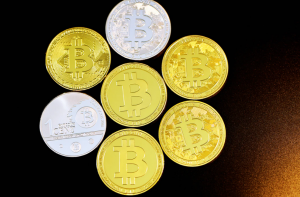 To be honest, Bitcoin ATMs have a long way to go when it comes to speed. The process might take longer than a cash withdrawal. Looking at the brighter side, there are a lot of verifications and confirmations to go through.
So, even if somebody uses your wallet address, it would be impossible to perform a transaction without you knowing about it. Follow the below-mentioned steps to get yourself through the buying process via a Bitcoin ATM.
Select 'Buy'
Select the price range of the Bitcoin you want to buy.
Enter your mobile number
Agree to the terms and conditions but don't forget to go through them thoroughly.
Enter your first and last name using the on-screen touchpad.
Enter your email address.
You will receive an SMS code. Enter that when asked for it.
Create a PIN and re-enter it to verify your transaction.
Select Bitcoin from the list of other cryptocurrencies.
Select the address or destination of your Bitcoin. You will either be asked to scan your wallet QR code or enter the wallet address manually. Choose what suits you best.
After performing the wallet address verification step you will be able to see your wallet address on the screen. Check it once and go on to the next step.
Insert your bill through the cash slot and wait until the machine displays it on the screen. Insert one ball at a time and once you are done, click 'Finish'.
Always say yes if asked for a receipt. You may have to use it as proof of payment in future Bitcoin transactions.
You will receive a notification on your mobile confirming that the required amount of Bitcoins are transferred to your wallet. You can then use them later. Note that not every Bitcoin ATM will ask for your email address or phone number. It is different for different companies providing the ATM. Since it's a blockchain that we are talking about, transactions are pretty fast but the verification takes along.
Steps to Follow to Receive Cash from Bitcoin ATMs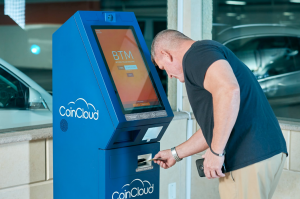 You are basically selling your Bitcoins in your local currency to get cash out of the Bitcoin ATM. The verification process, just like in buying Bitcoins, is a lengthy one. So, follow the below-mentioned steps to go through the process smoothly.
Click 'Sell'
Decide the amount of Bitcoins (in your local currency) you wish to sell in order to receive the same amount of money in cash. The higher the amount you enter, the longer the verification process will be.
Opt for a mobile confirmation and enter your mobile number.
A receipt also called a token, would be printed out of the machine. This token will either contain a redemption code or a QR code. Some tokens are valid for an hour or two.
Open your Bitcoin exchange platform on your mobile, select 'Sell', and scan the QR code. If a redemption code is given on the receipt, enter the same in the ATM.
You will either receive a text message or an email saying your cash has arrived at the machine.
To redeem your cash, select the 'Redeem Ticket' option and scan the QR code given on the receipt.
Wait until the ATM verifies the transaction. If all goes well, you will have a fresh new bill popping out of the machine.
Remember that not all Bitcoin ATMs work the same way. Some provide you with a redemption code and some with a QR code. Do not throw away the receipt, not until you have the cash in your hands. If you are asked to enter the wallet address manually, do so carefully and double-check it.
Conclusion
There are very few Bitcoin ATMs around the world and you will find a lot of them in the USA and European countries. Bitcoin ATMs are a new concept and hence, will take some time to become as popular as Bitcoin itself. We hope this article helped you get your way around using a Bitcoin ATM. You have many platforms and ideas on how to buy bitcoins but use the Bitcoin ATM carefully.
Author Profile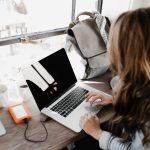 Blogger by Passion | Contributor to many Business Blogs in the United Kingdom | Fascinated to Write Blogs in Business & Startup Niches