So we are finally here with Brexit…or are we?
After what seems an eternity, we have finally closed the doors on Europe as the Brexiteers would have you believe and turned our backs on what the people who wish to remain in the union, would see as our allies after forty or so years.
But we are far from any "divorce" from Europe as we still have to thrash out a deal and that is now down to our elected Prime Minister and his party, so fingers crossed that its a good one for all, especially for us businessmen and entrepreneurs.
So what do you do if you are looking to start a business in these uncertain times and are there any special considerations to take into account?
Well, it depends on the business you are starting and whether or not you are looking to trade with Europe — I started my main technology staffing company in London and my strategy was to deal with Europe as I believed there would b better opportunities than here in the UK.
At that time, we had the European Union but we had separate currencies and of course cultures, so it was not going to be easy…but I wanted to look at the opportunities outside of the UK, while still living in London.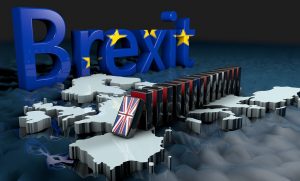 Brexit start-up impact
I am hoping that we will maintain our strong trading relationship with Europe and the real impact of Brexit will be minimal at least from the business perspective.
I cannot obviously predict how this will play out in practical terms — travel disruption, the physical aspects of transportation of goods across the European Union, etc., but overall I think there is too much interdependency on trade between the European countries to cause too much disruption, but this is just my opinion.
So my advice to anyone who is "sitting on the fence" and waiting for the outcome of Brexit before starting their own business is to simply get on with it and do it!
This has to be their choice and obviously I cannot guarantee that there will not be any negative impact on start-up companies re Brexit, but for me, waiting simply means lost opportunities.
When I started trading with Europe, I had to factor in individual currency differences — France, Holland, Germany, and Spain, for example, all had their own currencies and each one had their own exchange rate to the pound, so it was much more complex than simply dealing with the Euro!
But I loved it — traveling around Europe selling the services that I knew were of value to my customers was my idea of heaven and I thrived on it!
As to trading with the rest of the world, well any company has the opportunity to do this today.
In my business, the demand for the services my company offered was worldwide and it was simply a matter of making contact with the relevant companies, traveling to them, presenting our offer and getting a deal…simple enough, when I am writing this now but there were many challenges as you can imagine and here are the key ones:
Legal and compliance — getting to the respective country and presenting to the company was one thing, but what were the legal implications of (in my case) providing technology personnel who were not nationals of that country to that country? Also, would I need to set up a company within that country to operate from?
Taxation — many countries operate a "withholding tax" policy that if you do not have a company registered in the country, companies who you provide services to will deduct a percentage (say 25% for example) from each invoice that you raise. There are other taxation issues to consider as well.
Management and operations — when I did set up an operation in a particular country, then there was the problem of managing it and ensuring that standards are maintained when I wasn't there.
Now it is possible that we will have similar issues post Brexit with regard to the first two points I have written above and the third depends on whether you have enough business within a country to justify a presence.
But with the Euro here to stay — again my opinion, you will not need to worry about major currency issues, only the strength of the pound against the Euro and that is another issue entirely!
Conclusion
The world as a whole is experiencing major geopolitical and economic issues that are not going to go away anytime soon and it is easy to find a reason not to do things from a business perspective, but I am more about getting on with life and simply "doing it."
Brexit for me just falls into one of those issues and to be honest, I didn't even stay up to watch the result of the first vote, paid no attention to the nonsense that went on for the next 3 years and even now, I have little interest in following the negotiations that will no doubt make news headlines during the next twelve months or so…why?
Because in simple terms, I cannot control those events, nor the events surrounding them and I do not ever worry about things I cannot control!
My advice to you if you are starting or considering starting a business right now in London is to get on and do it!
Make sure you follow the rules though and do your research, get a plan and then execute. Be aware of Brexit and the potential implications for sure…but remember there is nothing you can do about it!
Neil Franklin 
Author Profile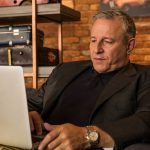 Neil Franklin is an award-wining entrepreneur. He provides coaching and mentoring for startups and entrepreneurs who need guidance to build thriving businesses.