In 2022, the number of email users worldwide is forecast to be 4.3 billion (Statista, 2021). This statistic looks like it will grow to 4.6 billion in 2025, which is more than half of the expected world population.
Email marketing, therefore, is an opportunity that businesses shouldn't be missing out on.
Top Ten Benefits of Email Marketing
1. Email Marketing Promotes Your Business' Products or Services
When email marketing is used correctly, it can be an effective and inexpensive way to drive sales and leads and grow brand engagement. Not only that, it can promote events, grow a personal connection and loyalty with your audience and conduct research. With your own email database, you control how and when you communicate to it.
2. Builds a Personal Connection With Your Customers
As a business, it's important to build a personal connection with your audience. The personal touch makes it easy to deliver the most relevant offers and content to the consumer. When your audience feels there is a good line of communication, they're more likely to become faithful to your brand.
3. Target with Personalised Content
With email marketing, you can target your campaigns and create custom content instead of sending generic content. Personalisation can include a contact's name in the email: emails that include the first name of the recipient in the subject line have a higher clickthrough rate than those that don't.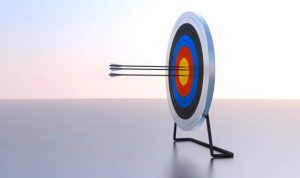 Additionally, you can create individualised content based on your audience, so you send the right emails to the right customers. You can include changing the content of the email based on a subscriber's gender, location, or other personal information.
Personalising your email campaigns is a proven way to increase your open and click-through rates and can have a quantifiable impact on your ROI – Return on Investment – and revenue.
4. Strict Process When Sending Out Emails Reduces the Chance of Error
A well-run email campaign will adhere to a quality check process which notably reduces the margin for any error and maintains high standards for your clients. A strict process when sending out emails means that if an error occurs, you can identify how it happened and then put procedures in place, making sure it doesn't happen again.
5. Email Marketing Improves Sales
Email marketing is an excellent marketing tool, but it can improve your sales as well. To increase sales, you can use email marketing to automate part of your sales process.
Marketers who used relevant, segmented campaigns noted as much as a 760% increase in revenue and 59% of marketers say email is their biggest source of ROI.
Email marketing campaigns can feature services or products, prompt customers to purchase after abandoning their basket, or provide special offers to your customers. Your email marketing campaigns can include messages to encourage a purchase to an audience that's subscribed to your messages and updates.
6. Send well-timed email marketing campaigns
Traditional marketing campaigns can take months to plan and organize. Even then, you might not be targeting the right people at the right time.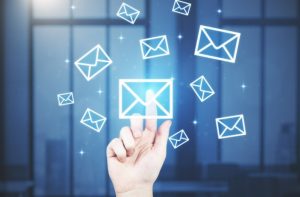 However, with email marketing, you can create an entire campaign on shorter notice and ensure your audience sees the email at the right time by segmenting your audience.
7. Increase Leads with Email Marketing
As well as improving sales, you can also increase your leads with email marketing. Email leads are those who share their contact information with you, usually through an opt-in form that they fill out.
Once your prospect has signed up to receive emails from you, they become a lead. To turn them into a paying client, you will have to keep them engaged with valuable content. Email marketing campaigns can further qualify leads and keep track of whether those leads open your emails or engage by clicking the links in your email.
8. Direct Email Marketing Generates Traffic to Your Website
When you produce great content, you send an email to spread it to your audience. With email marketing campaigns, you'll keep your audience engaged with your brand, while simultaneously driving traffic to your site.
Remember, each email should contain a call to action (CTA) so readers can click through to your site.
9. Email marketing is cost-effective
Traditional direct or print campaigns can be expensive, while email marketing campaigns tend to be more cost-effective.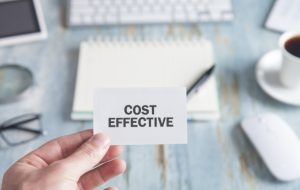 All that is required is a copywriter and stock images or graphic artist. Email marketing doesn't require photoshoots, location fees, printers or postal costs. Additionally, because they are quick to produce and also you can save money.
Time and budget constraints always impact marketers: email marketing campaigns can be more efficient, while at the same time they are generating income and leads.
10. Collect feedback and surveys
Keeping up to date with customer experience is useful when you want customers to continue to connect, engage and purchase from your brand. By sending customer satisfaction surveys, you can secure customer feedback through email campaigns. It's one of the best ways to calculate your Net Promoter Score (NPS) which measures the loyalty of customers. With this information, you can come up with strategies to improve your customer experience.
With all this in mind, it's easy to see that email continues to be the most effective marketing channel available to every business no matter whether it is small business or big business.
If you need any help with delivering the perfect email marketing campaign, check out Romax for help in providing big results for your business from email marketing.
Author Profile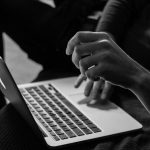 Always on the chase after hot and trending London and UK business news that disrupt, inform and inspire.