&Charge, the leading platform for smart user engagement in the EV charging ecosystem, is set to revolutionize the EV driver experience with the introduction of an innovative SupportBot feature in the &Charge app.
This new, recently released feature, aims to address common challenges faced by new and existing EV drivers to enhance their charging experience.
The SupportBot was recently launched on the Source London charging network, operated by TotalEnergies, and is now available at all of their charging stations across London.
One of the primary challenges EV drivers face is navigating the complex charging infrastructure. Authentication issues, such as occupied charging spaces, malfunctioning membership cards and problematic card payments, and unexpected charging interruptions, can lead to frustration and wasted time, even when the charging infrastructure itself is fully functional.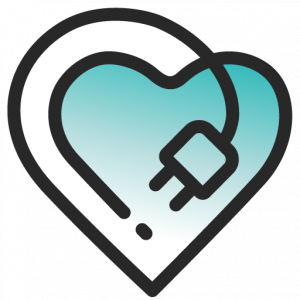 &Charge's new SupportBot feature is designed to provide immediate support and assistance to EV drivers when they encounter these common challenges. By offering real-time guidance and solutions, the SupportBot helps:
Secure charging sessions: The SupportBot will help EV drivers troubleshoot authentication and payment issues to ensure a smooth and secure charging session.
Route to available charging stations: In cases where a charging station is unavailable or facing technical issues, the bot will guide drivers to the nearest available charging station, prioritising the charging stations of &Charge partners.
Preventing drivers from getting stuck: By addressing problems swiftly, the SupportBot will prevent EV drivers from getting stuck at charging stations, allowing them to continue their journeys without issues.
Reduce call centre dependence: The bot aims to divert EV drivers from traditional call centre support to a more efficient and user-friendly digital alternative.
The introduction of the SupportBot aligns with &Charge's commitment to enhancing the overall EV charging experience. It offers added value to both businesses and EV drivers, as it is expected to reduce call volumes, and offer personalised support and fast(er) assistance.
Nicolas Garnier, Managing Director of TotalEnergies Charging Solutions UK, states:
"Launching the new SupportBot on our Source London network is a proud moment. This milestone gives customers even more ways to get the support they need, without having to make a call (although our phone lines are available 24/7, 365 days per year).
This SupportBot, deployed on Source London, is a great example of customer service innovation, made possible through our collaboration with our partners at &Charge."
Simon Vogt, CSO and co-founder of &Charge:
"We are quite excited about this cooperation. Source London is one of London's largest electric vehicle charge-point networks and we are proud to be a trusted partner and help realize solid benefits for their charging infrastructure.
After we successfully established the cooperation last year, the launch of the SupportBot marks a huge milestone towards innovative support and assistance for EV drivers."
Are you an EV driver? Download &Charge on the app store (Apple) or get it on Google Play (Android).
For businesses that want to improve the charging experience of EV drivers, contact &Charge here.
Discover more about the &Charge platform.
-Ends-
Author Profile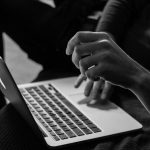 Always on the chase after hot and trending London and UK business news that disrupt, inform and inspire.