After the week's grind, every entrepreneur deserves a day off.
Now, a day off should not mean staying in bed all day, doing nothing, and regretting the idle hours wasted the next Monday.
It should be a day of self-love and pampering. Your work-beaten, city-whooped skin needs some TLC and no place does that better than these seven spas in London.
7 Relaxation Experiences in London worth trying
The following places offer the lushest "me time" you can even imagine without driving hundreds of kilometers from your home or office. In fact, on a very busy day, you can treat yourself to an hour of the face and foot massage at one of these places before an important client conference or investors' meeting.
1. Enjoy The Magic Of Oriental Healing Techniques
The Chuan Body + Soul is a unique experience in Marylebone, London.
Our swimming pool and gym have officially reopened ✨

We are delighted to let you know that our swimming pool and gym have reopened to in-house guests and can be enjoyed alongside Artesian and @Wigmore_London for the ultimate London staycation.

📸: @KaterinaDyinon pic.twitter.com/yBBSX3LC2s

— The Langham, London (@Langham_London) September 14, 2020
What makes Chuan Body + Soul stand out?

The center brings the magical healing properties of Chinese medicine to your doorstep.
Enjoy a whole day of luxury massages, and the classic Chuan Balancing treatment.
The establishment is a nexus of relaxation and healing therapy rolled into one.
Chuan Body + Soul spa in London features a 16-meter pool, sauna, and steam room
As you go in, you need to fill out a form that helps determine which element you are (earth, water, fire, and air). Next, you will be whisked off for a surreal experience of aromatherapy, acupressure therapy, and detoxification treatments within the facility.
2. Let hydrotherapy wash away your tedium
Let the water wash away your fatigue, worries, and tedium. There's no place better than the Akasha Spa for hydrotherapy on Regent Street.
It is an underground oasis in the heart of the town. Akasha Spa is in the basement of
Hotel Café Royal
in the Piccadilly Circus.
Here's why Akasha Spa stands out
Be prepared to be wooed by a marbled walkway that leads the guest to an array of steam rooms.
The facility boasts fully-equipped saunas, an 18-meter pool and a relaxing Jacuzzi, and 9 private rooms.
Enjoy your time in heaven during the "Four Elements" body massage.
You can opt for a Watsu Hydrotherapy session.
The "Four Elements" body massage is an experience and journey that aims to rebalance your body's energies using ancient Indian techniques.
Akasha Spa is home to London's first Watsu pool that offers private Shiatsu massages while the visitor floats in a perfectly heated (35-degrees) pool.
3. Sweat out the toxins at the Thermal Suite
You can find this basement oasis in the basement of the Corinthia Hotel. It is a stone's throw away from the iconic Trafalgar Square.
Here's what makes ESPA Life stand out
A bouquet of relaxation experiences that no other spa and relaxation center in London can compete with.
Time in the lavish Thermal Suite – home to a vast steam room, jet pool, plunge pool, heated loungers, ice fountain, and a sauna amphitheater bound by glass walls on all sides.
Several specialized treatments for your face, scalp, hands, feet, and back.
Opt for at least one treatment (all of them are completely worth the money) including a personalized message, face and scalp treatment, or a full-body massage.
4. Unwind in a carefree, rustic setting
We know this is a little further away from the city, but you can consider the Cowshed as an excuse to get away from the city. It is a country-themed day spa that channels a rustic theme throughout the facility.
Cowshed's stand-out features
You will find a country-themed kitchen complete with homemade cakes and herbal teas.
Kick-start your pampering with a jolly glass of bubbly.
Downstairs 7 wooden-themed treatment rooms await your presence for the body cleanses, massages, facials, and reflexology sessions.
5. Give your eyes a break with lush green sceneries
No matter where your office or home is, you cannot plan a whole day of relaxation without considering the Four Seasons Spa.
Delighted to have been featured in @CNTraveler's guide to the Best Spa's in London. https://t.co/YrM8v14vbo

— Four Seasons London (@FSLondon) January 17, 2023
What Four Seasons Spa stands out for
Four Seasons Spa is popular for the view the rooms offer. The ideal way to enjoy a day here is to keep the curtains open. Each room has gigantic windows that offer picturesque views of Hyde Park.
Spend an entire day here (or two, no one's judging!) in your fluffy robe and comfy flip-flops.
Try the sauna, steam rooms, different massages, and mani-pedis. Usher in the twilight while soaking in one of the relaxation pods complete with some calming tea and snacks.
One of the reasons we love the Four Seasons Spa is its loyalty to high-end luxury brands like The Organic Pharmacy and ESPA.
If you want to relax your body, mind, and soul, you should give the Four Seasons Spa a visit.
6. Explore the fusion of far-eastern culture and medicine
The St Pancras Spa is a luxurious experience for every massage addict and spa lover.
Revive and replenish this summer with our summer rejuvenation package 💦

Indulge yourself in 60 minutes Aromatherapy Massage and 30 minutes express facial while further treating your body to 4 hours of access to spa facilities. Find out more: https://t.co/OMnMAcJceI pic.twitter.com/Y8ptcBgsvY

— St. Pancras Renaissance Hotel (@StPancrasRen) July 7, 2022
Here's what is special about St. Pancras Renaissance Hotel Spa
It has 5 treatment rooms that ooze opulence and comfort.
It boasts a couple's rooms.
The treatments here include the ancient Ko Bi Do facial techniques.
It is a melting pot of healing culture and relaxation science from different parts of the world.
Visit the St Pancras Spa at the Renaissance London Hotel for the Udvartana Ayurveda session that brings the secrets of physical and mental healing from the mysterious lands of India. Book your day at the St Pancras Renaissance Spa today for a full day of full-body aromatherapy, massage, and pampering.
7. Gift yourself much-needed care and love on a budget
Another basement gem in the heart of London. The Aman Spa is under the Connaught Hotel.
Bath and bubbles🛁 #andrelax #theconnaught pic.twitter.com/ahC426QU2d

— The Connaught (@TheConnaught) January 18, 2022
Specialties of Aman Spa
Far removed from the hubbub of Mayfair, the aura of the place is calm, relaxing, and peaceful.
The Aman Spa is the haven of emergency pampering.
The day spa features a dedicated relaxation area, steam room, gym, and a 60-square-meter pool.
It is a budget relaxation and pampering experience for anyone looking for a quick but enjoyable getaway within the city. If you have no time to drive to a distant location, treat yourself to a day at the Aman Spa in London.
We have listed seven different spas in and around London that any entrepreneur should try. Each of them has to offer unique treatments in refreshing setups for anyone who values their health and time.
Author Profile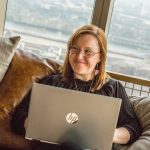 Blogger and Educator by Passion | Senior Online Media & PR Strategist at ClickDo Ltd. | Contributor to many Education, Business & Lifestyle Blogs in the United Kingdom & Germany | Summer Course Student at the London School of Journalism and Course Instructor at the SeekaHost University.