The partnership will revolutionise London's window cleaning, delivering a full spectrum of services to measure the facade health of buildings.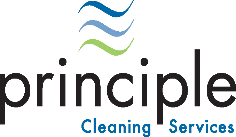 Skyline Robotics today announced a partnership with Principle Cleaning Services (Principle) that will bring the award-winning, window-cleaning Ozmo robot to the London skyline.
Principle, a market leader in providing corporate, and commercial cleaning in London, will be the exclusive provider of Ozmo in the Capital and will start planning an operational rollout for the London market, transforming Principle's window cleaning offering.
📢ANNOUNCEMENT!

We have some compelling and futuristic news to share with you… Click here to find out how Principle is going to further revolutionise #windowcleaning across the capital and exceed our client's expectations: https://t.co/QxXCnAkrg2#verticalcleaning #robotics pic.twitter.com/9DUXr8fSuN

— Principle Cleaning Services (@PrincipleClean) October 31, 2023
The partnership goes beyond window cleaning with the ultimate goal of delivering ESG monitoring to the building envelopes in London, to provide data, insights and analytics on a building's facade health.
Skyline Robotics is excited to share that Ozmo is London-bound! We've entered a partnership with @PrincipleClean to deploy window-washing robots across the city. This expansion is a huge milestone for us and our teams in both the U.S. and Israel.https://t.co/CshZOsA1EI

— Skyline Robotics™ (@Roboticskyline) October 31, 2023
Skyline Robotics' flagship robot, Ozmo, combines artificial intelligence, machine learning and computer vision with advanced robotics and sensors. With Ozmo, window cleaning can be performed up to three times faster than humans, without putting workers at risk.
Additionally, as humans operate Ozmo, it is not replacing human window cleaners but is accelerating a future where humans and robots work together. The result is a more innovative, faster, safer, and more economical alternative to human window cleaners.
Michael Brown, CEO, Skyline Robotics said:
"Having demonstrated Ozmo's value in New York City, we're excited to expand operations and partner with Principle to bring our robots to London."
"London has more BMUs than the rest of Europe combined, making it a key global geographic location to showcase the impact automation can have to help achieve business growth."
Tom Lloyd, CEO, of Principle Cleaning Services said:
"Principle is committed to investing in a future where humans and robots work collaboratively together." 
"Through this partnership with Skyline Robotics, we're securing all future capabilities to service customers for decades to come."
"Our clients always expect us to deliver new value and innovations to them as leading asset managers in our market.  Our pillars are people, sustainability, and innovation and with Ozmo, we feel we're not just meeting but exceeding expectations."
Skyline Robotics is the recipient of a 2023 RBR50 Robotics Innovation Award for its Ozmo robot. Additionally, the company has received a 2023 PropTech Breakthrough Award for Construction Robotics Solution of the Year and was named to the 2023 BuiltWorlds Robotics 50 List.
ENDS
Author Profile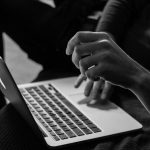 Always on the chase after hot and trending London and UK business news that disrupt, inform and inspire.