Opinion piece by Robert Cooksey, Director, Company Insolvency Advice
Cash flow problems can be a severe challenge for any company. If the business takes proactive steps and makes changes to its operations or structure, these issues may only last for a short time and the business can quickly return to solvency. However, without these efforts, cash flow challenges will continue to get worse. In these cases, recovery options become limited, and sometimes, the best option remaining will be Voluntary Liquidation.
If businesses continue to trade whilst they are insolvent, there can be legal ramifications – for example, if debts remain unpaid, creditors can take action that could result in your business being wound up through the courts, resulting in Compulsory Liquidation. While company directors often think of liquidation as the worst possible option, it will bring an end to the business' financial woes, offer a sense of relief, and help to avoid this course of action.
Therefore, it's essential to look at all the options and take decisive action as soon as the debt begins putting a strain on your company.
Here, I will explain what happens if a company decides to go into Voluntary Liquidation, to help business owners understand their options and choose the right path forward for their organisation.
How does the Voluntary Liquidation process begin?
To determine whether Voluntary Liquidation is the best available option for your business, speak with a company rescue expert or Insolvency Practitioner. They can offer advice and help you to determine the options that are available to you – in some cases, you may be able to negotiate more time to pay debts and recover your business, for example.
If company directors decide that Voluntary Liquidation is the best option, the business will need to stop trading. In most cases, employees will be made redundant at this stage. Companies that have already begun to work with an advisor will find this easier, as an Insolvency Practitioner can coordinate the liquidation process on behalf of a business and get the process started. During this time, company directors must not take any action that would devalue the business.
How do company directors seek creditor approval?
To start the process, the Insolvency Practitioner will assess the current financial standing of your business and discuss whether Voluntary Liquidation is the right option. For the process to move ahead, a report is generated for the benefit of the company's creditors and a meeting of the company's shareholders and creditors is convened.
A creditors report is generated, and the instructed Insolvency Practitioner will produce a comprehensive list of the company's holdings, such as physical assets, stock, work-in-progress, and any debtors, along with a history of the firm's activities. They will also need extracts from the company's accounts, a full list of creditors, and details about shareholders from the organisation's statutory register.
The report, once finalised, is distributed to the company's creditors, along with a notice of the Creditors Meeting, which will usually be held virtually. Typically, the Insolvency Practitioner will seek to be appointed as the Liquidator and in most cases, creditors will approve this appointment, unless the creditors wish to appoint a different Insolvency Practitioner who is willing to act as Liquidator.
What happens during the liquidation process?
When creditors give approval and the Liquidation begins, the appointed Liquidator will take control of the company and look to realise the company's assets and collect in any book debts for the benefit of the company's creditors. Directors will no longer have access to company assets or finances at this time, but beyond this, there are not typically any legal repercussions or consequences, provided they have acted correctly and responsibly.
Once the business has entered the formal liquidation process, company directors will be free to start a new business – in some cases, this new company may even have a similar name as the previous one. Only in serious cases, where directors are found to have engaged in 'unfit conduct', can they be disqualified from acting as the director of a business for between 2 and 15 years.
There are lots of good reasons to involve an Insolvency Practitioner in the process as early as possible – not least because it will help to relieve the stress of corporate debt challenges, help to prevent creditors from taking legal action and show directors the options that are available to them. If your business is struggling with debts and needs support, speak to an expert as soon as possible to ensure you have as many options at your disposal as possible.
For more general information about business finance head here: Finance | London Business News.
Author Profile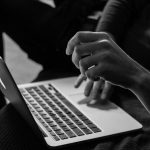 Always on the chase after hot and trending London and UK business news that disrupt, inform and inspire.