July 2023: Technology business pirkx, which provides affordable wellbeing benefits to everyone, has moved into a new office in Covent Garden at 25 & 27 Newton Street. The space is across two office / retail spaces, featuring fun and bright wall décor and a dedicated snack room. The pirkx office has an open-door policy, welcoming local businesses, and communities to utilise the space.
Having witnessed the impact of the pandemic on the high street, pirkx worked with local agents to find an office turned retail space instead of a traditional office, allowing for the space to be shared with the local Covent Garden community and businesses, including start-ups. The new office also opens the door for people to sign up to pirkx in person.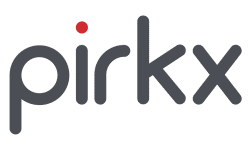 Upcoming events taking place at the pirkx office, which are open to the public, include:
An art battle with local artists
A second-hand vinyl sale with a local record dealer
A coffee morning for local residents
Furthermore, pirkx is working with exciting businesses and brands, ranging from AI to nutrition, who are booking the space in the future with more details of upcoming events and pop-ups to be announced.
pirkx is a technology platform on a mission to make wellbeing benefits affordable and accessible to all, including SME businesses, the self-employed, and contract workers.
There are 3.2bn workers globally, and only 9% have access to corporate wellbeing benefits. pirkx offers a membership package that gives access to thousands of benefits, the kind only usually available to employees of big corporations, at an affordable price of £4.50 a month.
pirkx offers over 40 wellbeing benefits spanning health, wealth, and education. These include on-demand GP services to avoid long waiting times, 24/7 counselling and mental health support, over 2,500+ cashback deals and shopping discounts at major retailers, discounted gym membership, and skills training courses. This is all delivered via a uniquely flexible, configurable, self-service platform.
Stella Smith, Founder and CEO of pirkx, comments:
"At pirkx, we believe that everyone should have access to tools which help their wellbeing, in all its forms. It's our mission to positively impact one million people by 2025. With our new office opening, we want to stay true to our values and play our part in positively impacting and bringing together the local community. We're excited to be part of the buzzing local community in Covent Garden whilst offering a creative space for local businesses to utilise and for everyone to enjoy. We have an open-door policy here at pirkx, so please get in touch if you'd like to use the space or pop into our offices to say hello!"
Visit pirkx at  25 + 27 Newton Street, Covent Garden, London, WC2B 5EL or get in touch at hello@pirkx.com
To learn more about pirkx, please visit: https://pirkx.com/
-ENDS-
For more London living news head here.
Author Profile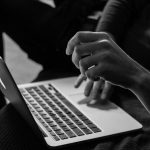 Always on the chase after hot and trending London and UK business news that disrupt, inform and inspire.