London is a great place to do business but it's also one of the most competitive marketplaces in the country. Due to this, you need to be proactive about attracting customers if you want to be successful. With this in mind, take a look at these four ways you can increase in-store footfall and maximise sales:
1. Choose the Right Location
If your commercial success rests on customers visiting you in-store, your location is critical. If your store is hard to find or difficult reach, there's no doubt you'll miss out on sales and revenue. When you're looking for potential locations, you'll need to assess them according to a number of factors. Commercial rents and square footage are important, but ease of access, proximity to transport facilities and local amenities can be just as meaningful when you're considering where to open to a retail store.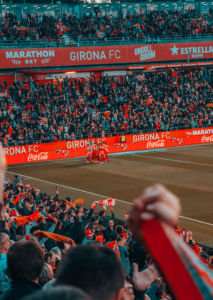 2. Redesign Your Storefront
Your storefront represents your brand, so it's vital that it makes a good impression and entices customers to step inside. A carefully designed storefront will showcase your brand values and give people a reason to choose your shop over any others that are in the vicinity.
With professional signage, for example, you can elevate your brand and make it easy for your store to stand out. From exterior lighting and swinging pavement signs to window dressing and welcoming staff at the door, there are numerous ways you can make your retail environment more environment.
When utilising swinging pavement signs, you have the added advantage of portability, which means you can move signs to the best location and maximise their impact. What's more – a Price Match Promise and fast delivery from Discount Displays ensures you can upgrade your storefront immediately.
3. Launch a Loyalty Scheme
Customer retention is as important as acquisition and can be even more profitable for your business in the long-term. A loyalty scheme gives customers a reason to return to your store, which enables you to increase their lifetime value and generate more revenue. Furthermore, a loyalty scheme can encourage customers to increase their spend, so there are a variety of ways you can use loyalty incentives to enhance your financial performance.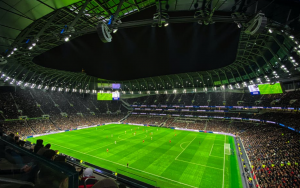 4. Use Digital Marketing
Even if you sell goods or provide services offline, digital marketing is still a powerful way of increasing brand awareness and boosting in-store footfall. According to recent statistics, 72% of consumers who conducted a local online search visited a store within a five-mile radius of their location. With so many people using the internet to access local information, it's vital to optimise your online presence. From local SEO and PPC to social media and podcasts, there are numerous tools you can use to convert digital engagement into real-world sales.
Increase In-Store Conversions
Getting more customers in-store is the first step to generating more revenue. Once you've persuaded people to visit your premises, you'll need to employ on-site marketing to drive sales and garner loyalty. With the right marketing strategy, however, you can propel your target audience through your doors and through the sales funnel.
Author Profile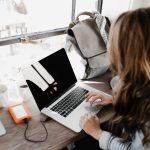 Blogger by Passion | Contributor to many Business Blogs in the United Kingdom | Fascinated to Write Blogs in Business & Startup Niches