Hatton Garden can be considered the headquarters of diamonds and other timeless jewellery in London. It is home to some of the most experienced, renowned and sought-after jewellery merchants in the world.
Should you be in search of that perfect unique jewellery piece, no matter the occasion, visit one of our selected 50 jewellery shops for the most valuable, authentic jewellery and advice in Hatton Garden that speaks to you. Watch our video to learn more about the significance of Hatton Garden's jewellers:
To help you with selecting the best jewellers Hatton Garden has to offer, we have added customer ratings to each listing. The red diamonds indicate positive reviews from customers. So, the more red diamonds, the more satisfied customers.
Disclaimer: This information was correct at the time of publishing but may be subject to change. 
You can list your business on our top business directories for free to boost your SEO and exposure online or contact us for any queries.
Get listed on UK Business List
Get Listed on SeekaHost Business Directory
Author Profile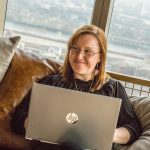 Blogger and Educator by Passion | Senior Online Media & PR Strategist at ClickDo Ltd. | Contributor to many Education, Business & Lifestyle Blogs in the United Kingdom & Germany | Summer Course Student at the London School of Journalism and Course Instructor at the SeekaHost University.