Tom Glanfield, the renowned business expert, and founder of the highly successful LHi Group is no stranger to scaling a business. Having started his first business from a friend's attic, he recently sold the multinational company for a figure rumoured to be in the region of £100m.
With his extensive experience and expertise, he has become a sought-after business consultant, board advisor, and non-executive director for numerous fast-growing companies.
In a rare interview, we had the opportunity to sit down with Tom Glanfield and pick his brains about how to successfully grow a business.
Who better to learn from than someone who has mastered the art of scaling businesses?
Tom Glanfield emphasises the central Role of Recruitment in Business Growth
In today's fiercely competitive business landscape, the ability to find and retain top talent is crucial for success and, more importantly, growth.
Tom Glanfield, a business expert with a wealth of experience in executive roles and business consultancy, highlights the importance of having the right recruitment strategy to achieve business goals.
During our interview with the London Business News Magazine, Tom shared his perspective on why recruiting the best people is essential for business success.
Q: Thank you for joining us, Tom. Previously, you emphasized the importance of good recruitment as the key to success in business. Can you elaborate for our readers why recruiting the best people is crucial for business growth?
A: Certainly, I'm glad to be here. Yes, I've said it many times – recruitment forms the foundation of any successful organization. The individuals you hire directly impact your company's growth, innovation, and overall performance. When you assemble a team of talented individuals who share your vision and possess the necessary skills, they become the driving force behind your success.
By hiring and retaining top-tier talent, you significantly increase your chances of achieving your business goals. Conversely, poor recruitment can hold your business back. It is vital to approach the process of attracting top talent with the utmost seriousness.
How to attract the best business talent
Q: As an expert in business, what advice would you give to companies aiming to attract top talent?
A: Firstly, it is crucial to have a clear understanding of the specific roles you need to fill and the required skills. Define your ideal candidate profile and tailor your recruitment process accordingly.
Secondly, adopt a proactive approach by utilising multiple channels to attract top talent. This includes leveraging job boards, professional networks, social media platforms, and partnering with specialised recruitment agencies.
You should be seeking to fill your roles with individuals who possess the necessary skills and attitude to excel in the role. Everyone has different skillsets, so don't try to push square pegs into round holes.
Lastly, ensure that your company's culture and values are effectively communicated during the recruitment process to attract individuals who align with your organisation's ethos.
Q: What are your thoughts on the role of executive directors in the recruitment process?
A: Executive directors play a critical role in the recruitment process, particularly when hiring for senior-level positions. Their deep understanding of the company's strategic objectives and long-term vision ensures alignment between the candidate's skills and the business goals.
Executive directors also bring their expertise to assess the candidate's potential for growth within the organisation, helping shape the leadership team. An experienced executive or non-executive director can also bring credibility, which is particularly valuable for smaller businesses.
Q: Can you explain the meaning behind your catchphrase, "Be the dumbest person in the boardroom"?
A: Yes, I understand it might sound peculiar at first. I'm not saying that you should be stupid. Quite the opposite. However, what I'm driving at is that a CEO should strive to surround themselves with brilliant, knowledgeable individuals in the boardroom. People who are the absolute best in their specialised areas.
You should have a comprehensive overview of the vision and strategy, but by recruiting well, your team should consist of exceptional talent.
Having experts who excel in their respective fields only strengthens your organisation. A good CEO sets aside their ego and thinks, "I want every board member to be brighter than me." No one can know everything. Your job is to recruit the best people and allow them to thrive.
Experienced non-executive directors bring CEOs credibility and accountability
Q: How important is it to consider non-executive directors or board advisors during the recruitment process?
A: In line with the idea of ensuring you're the "dumbest person in the boardroom," bringing on an experienced advisor can make a significant difference to your business. Non-executive directors and board advisors bring a wealth of experience and diverse perspectives to the table.
Their involvement in the recruitment process adds value by providing an independent viewpoint and ensuring that the selected candidates align with the company's strategic direction.
Additionally, a non-executive director can hold the CEO and senior staff accountable, providing reflection, idea sharing, and goal alignment. Having someone who challenges them is also beneficial. A good non-executive director contributes to the overall governance of the organisation and brings expertise that complements the skills of the executive team.
Q: Can you elaborate on the role of business advisory and consultancy firms in recruitment?
A: Early in my career, I realised that every business is only as good as its people. That's why I entered the recruitment industry—to add value to our clients' businesses.
Business advisory and consultancy firms, such as recruitment firms, offer specialised expertise in the recruitment process. They possess industry knowledge, access to a vast network of professionals, and expertise in assessing candidates.
Engaging with such firms can help businesses navigate the complexities of recruitment, identify the best talent, and make informed hiring decisions that align with their growth strategy.
I've seen first-hand how good recruitment can jet-propel company growth. However, it's important to provide a well-defined brief to increase the chances of fulfilling the hiring requirements accurately.
Identify your strategic requirements early
Q: So, in your opinion, recruitment is the number one contributing factor to business growth? How should a business begin its recruitment strategy?
A: Indeed. Strategic recruitment is absolutely essential for successful scaling. And yes, I believe it is the most important element of scaling a business by far. Every board should start by identifying the skills and positions required to support growth and expansion plans. By anticipating future needs, businesses can proactively search for and attract top talent before it becomes urgently required.
Strategic recruitment ensures a solid foundation for growth and minimises disruptions, enabling businesses to scale seamlessly.
Q: As an expert in business scaling, what key traits should companies look for when recruiting for growth?
A: When recruiting for growth, it's crucial to seek individuals who are adaptable, entrepreneurial, and possess a growth mindset. Look for candidates who demonstrate resilience, a passion for innovation, and the ability to thrive in a fast-paced environment. Additionally, assess cultural fit and alignment with the company's values to ensure a cohesive and motivated team.
Of course, your business culture should create an environment that allows that talent to flourish. That culture stems from the CEO downwards.
Q: Any final advice for businesses striving for success through effective recruitment?
A: My final piece of advice, and it's one that I am passionate about, is 'Make the company yours and theirs'. You can utilise business structures to give ownership and incentives to the people who work with you.
You need a great team around you who are striving for the same goals. I strongly believe that bringing staff, especially key players, into company equity schemes is critical for team cohesion, alignment, and long-term incentives.
We thank Tom for sharing his time and expert insights with the London Business News Magazine.
If you are interested in speaking to Tom Glanfield about business consultancy services and board advisory, you can reach him at TEG Capital.
Author Profile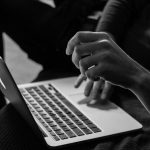 Always on the chase after hot and trending London and UK business news that disrupt, inform and inspire.