8 ranking factors including affordability of housing, broadband speed, house price growth, green space, distance to the sea, transport infrastructure, school rankings and crime rates.
To find the best areas for broadband speeds, over 265,000 speed tests were analysed.
Over 49,000 school reports were analysed to find the areas for the best schools.
Cheadle Hulme is the best place for remote workers to relocate to, a study from Broadband Genie has found.
Data including house price, broadband speed, green space, distance to the sea, transport infrastructure, school rankings and crime rates were included in the study.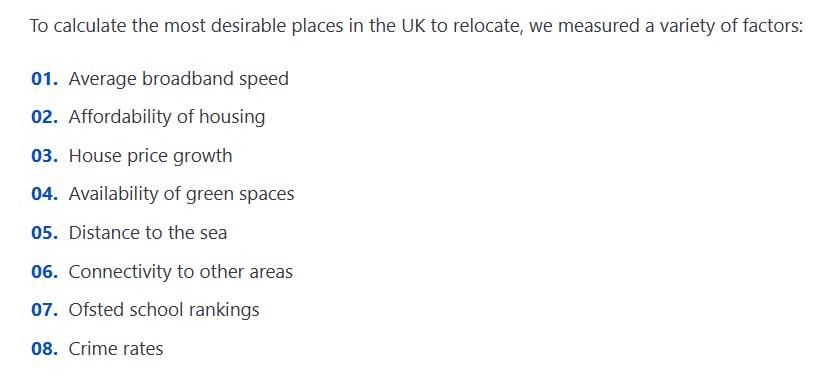 The village of 26,000 residents boasts direct connections to Manchester Piccadilly and Stoke-on-Trent. As well as broadband speeds of 130Mb, it benefits from low crime rates and is only a one-hour drive from popular seaside destinations such as Ainsdale or Wallasey Beach.
Cheadle Hulme's property scene is on the rise and a purchase looks to be a safe investment. Over the past three years, average house prices have grown 19%.
Families are well looked after too. Hesketh, Bruntwood and South Park are all within two miles and over three-quarters (84%) of schools in the area are rated 'outstanding' or 'good' by Ofsted.
Post-pandemic, as priorities shifted, record numbers left the capital in search of a new lifestyle, but without forfeiting their London salaries.
Remote and hybrid working continues to be popular across the country, with 125,000 jobs currently advertised being classified as 'remote' or 'hybrid' and 98% of remote workers said they would like to continue working at least some of the time at home.
At the other end of the country, Fareham on the South Coast came second in the study. Following a trend in Southern areas including Eastleigh and Winchester. Residents are a stone's throw away from the seaside locations of Lee-on-Solent and Meon Shore Beach and enjoy broadband speeds of 124Mb.
View the world relation study from Broadband Genie
Alex Tofts, broadband expert at Broadband Genie, comments:
"Employees that are part of a remote or hybrid working model means they can take control of their location and enjoy the benefits of making their money go further, closer to hobbies, interests, family, and friends, which all results in an improved work-life harmony.
"A decent home broadband connection is an essential part of remote working. Full fibre broadband coverage is steadily growing and if it's been a while since you last reviewed your broadband contract, you'll likely be able to get a faster speed at no extra cost to what you're paying now.
"It's not often, but unfortunately, you may find your broadband drops out at the worst possible time. If this does happen, tethering your smartphone is a quick fix to plug the gap until your provider is back online. You can also purchase a mobile router with 4 or 5G broadband."
-Ends-
Author Profile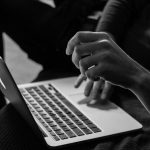 Always on the chase after hot and trending London and UK business news that disrupt, inform and inspire.