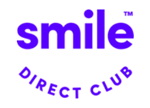 SmileDirectClub Announces New Lifetime Smile Guarantee™ 
Program gives teeth straightening customers straighter, healthier smile for life 
London, UK, November 3rd, 2021 – SmileDirectClub, the next-generation oral care company with the first Medtech platform for teeth straightening, today announces the launch of their Lifetime Smile Guarantee, an offering that guarantees its customers support with a straighter smile for life. As a leader in oral care innovation, SmileDirectClub UK is committed to helping customers achieve a healthier smile, which in turn leads to improved overall health.
Customers who complete clear aligner therapy with SmileDirectClub UK and order two retainers per year by maintaining their SmileDirectClub retainer subscription will qualify for the Lifetime Smile Guarantee. The guarantee ensures customers can qualify for one free set of aligners on an annual basis, if determined necessary by the prescribing dentist or orthodontist, to achieve the desired results.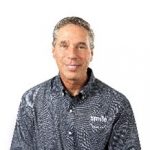 "Teeth naturally move throughout a person's life, even after completing any teeth straightening service. Our Lifetime Smile Guarantee ensures our Club Members can keep their new smile for life and reap the additional benefits from a lifelong straighter smile, including the ability to improve oral health and potentially reduce chronic inflammation of the gums which helps avoid diseases like diabetes, coronary artery disease, and rheumatoid arthritis."
– Dr. Jeffrey Sulitzer, Chief Clinical Officer at SmileDirectClub
The Lifetime Smile Guarantee was designed to deliver even more value to SmileDirectClub Club Members who use the company's pioneering telehealth platform for teeth straightening by ensuring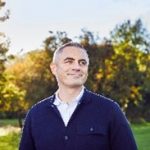 "Our Lifetime Smile Guarantee provides tremendous value to our customers. It ensures SmileDirectClub's dentist-directed treatment is supported for life and that our customers continue to receive our unparalleled customer care well beyond their initial treatment. This innovative offering is unmatched in the industry, extends the lifetime customer relationship for SmileDirectClub, and highlights just one of the many ways becoming a member of the Club delivers the best possible experience."
– David Cran, VP, UK, Ireland, & Iberia at SmileDirectClub
Since its launch, SmileDirectClub has helped more than 1.5 million people around the world get a smile they love.
Vice President UK, Ireland & Iberia at SmileDirectClub David Cran answered the following questions the londonbusinessnews.com magazine asked him about this new program:
Will the offer be valid for new and old SmileDirectClub customers and how will they be notified?
Yes, the Lifetime Smile Guarantee™ is available for all new and old customers, as long as they have stuck to the recommendation of replacing their retainers every 6 months and wearing them as prescribed.
Will customers with a lifetime smile guarantee have access to further teeth movement assessments to ensure that the aligners work?
Absolutely. If they decide they would like a refinement plan, we will require the customer to complete a new 3D scan in one of our SmileShops. Just like with any customer, they will then receive a digital rendering of what their new smile will look like within 48 hours. Once the aligners arrive, they will have regular virtual check-ins with their prescribing dentist to ensure their smile is progressing as planned.
How will the treating dentist assess customer's needs, and can customers contact their SmileClub dentist?
With the digital rendering and the smile plan, which is created for each customer, our dental team can track exactly how the teeth should be moving with each aligner. The virtual check-ins are the best way to ensure their teeth are tracking as planned. At SmileDirectClub we have 24/7/365 access to our customer care and dental team to ensure patients feel supported, whatever time of day it is.
How does the lifetime smile guarantee ensure that all customer's teeth remain aligned for a lifetime?
Our Lifetime Smile Guarantee™, complete with a 30-Day Money-Back Promise, protects customers' smiles for life with free aligner touch-ups during treatment – or even long after it ends. Whether it's one, five or ten years after the customer has finished treatment, we are committed to ensuring they are happy with their smile. Providing they have worn their retainers as prescribed, we will offer two refinements per year, free of charge.
To find out more about the Lifetime Smile Guarantee, please visit the website https://smiledirectclub.co.uk/en-gb/guarantee/
Author Profile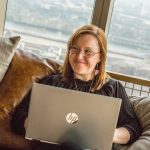 Blogger and Educator by Passion | Senior Online Media & PR Strategist at ClickDo Ltd. | Contributor to many Education, Business & Lifestyle Blogs in the United Kingdom & Germany | Summer Course Student at the London School of Journalism and Course Instructor at the SeekaHost University.