PHILADELPHIA / 26 October 2021 — Senzo, a leading pre-commercial stage diagnostics company is pleased to announce the confirmation of Jeremy Stackawitz as CEO.
Stackawitz joins Senzo from listed diagnostics company Quotient Limited (QTNT) as Senzo's new CEO where he served as President for over 10 years. Stackawitz will oversee the commercialization of Senzo's recent diagnostic technological breakthroughs as well as the overall management of the business moving forward.
During his time at Quotient, Stackawitz spearheaded its growth and ultimate listing on the NASDAQ stock exchange. With a bachelor's degree from Dartmouth College, an MBA in Healthcare Management from The Wharton School, and positions with McKinsey and Johnson & Johnson, Stackawitz brings deep healthcare and testing domain experience to Senzo.
"We are extremely fortunate to have Jeremy join the team after 5 very productive years of crucial R&D work. Jeremy has both a deep understanding of the industry and the real-world operational experience needed to move our innovation from the clinic to the customer at speed, which, in the current environment, is what really matters," said Aron Rachamim, co-founder and President of Senzo.
"When Senzo approached me and shared the technologies they are about to bring to market, I knew it was a rare opportunity," said Stackawitz of his new role. "The technologies Senzo has developed have the potential to not only change the diagnostics industry but also improve patient care worldwide."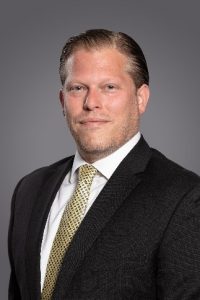 Jeremy Stackawitz further answered the following questions for the londonbusinessnews.com blog about the announced Covid rapid testing breakthrough with Senzo:
Lateral Flow Test 10,000K Times More Sensitive Than Existing COVID Antigen Tests
What does the currently available lateral flow test offer and how does Senzo's new test differ?
Senzo's lateral flow test uses an enzyme conjugated to the antibody to amplify the signal from the target antigen, the Spike S1 protein. Traditionally, other amplification techniques have resulted in increased false-positive results due to some of the enzymes interacting non-specifically with other sample components. In our format, enzyme amplification of the signal enables higher sensitivity without reduced specificity.
Which form of testing for Covid provides the most reliable results and why?
PCR testing is what we consider to be the gold standard for accuracy, but it is costly and relatively inefficient for testing large numbers of people. This is why Senzo's breakthrough in testing is so important – we have achieved PCR-level accuracy that can be performed at medium complexity labs (i.e., the kinds of labs you'd find at a local hospital or medical clinic).
Where and how could your new test be used in London?
Our tests can be applied to a wide variety of settings, from businesses to schools, in all parts of the world, including London. The need for highly accurate yet efficient testing is currently all around us due to the highly infectious nature of COVID.
What would be the cost and what would be the benefit for the individual and the community?
According to a study from Kaufman Hall, hospitals, many of which are already struggling and have been prior to COVID, could lose upwards of $122 billion this year due to COVID. The financial difference our tests can make for not only hospitals, but schools, government bodies, and businesses, is significant. High complexity labs currently bill anywhere from $100-200 per PCR test, whereas the cost to run our test will be significantly less. It will also save money by saving time because of the increased efficiency of our method.
Do you think that testing is here to stay and that it will remain a requirement for years to come? 
As long as COVID or any other infectious disease is around, there will always be a demand for testing, so the testing itself will certainly remain. As far as it is a requirement, it will likely vary widely from place to place as greater immunization is achieved, which could very well take years.
About Senzo: Senzo is a pre-commercial diagnostics company developing innovative testing products. Senzo was founded with the vision of utilizing microfluidics to create mobile devices with the ability to accurately identify diseases at their very inception. Senzo is creating modern systems which are fast, accurate, and mobile. Senzo is bringing testing to the patient instead of sending patient samples offsite to specialist laboratories around the world. With insights generated at the point of care, healthcare professionals can identify life-threatening diseases at an earlier stage, improving treatment outcomes and saving lives.
Contact: John Palmer john@jdiamondpr.com
Author Profile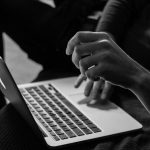 Always on the chase after hot and trending London and UK business news that disrupt, inform and inspire.