Olena Chernovolova, a lawyer and notary from Ukraine, founded the Charitable Foundation "Dopomogator".
What is common between charity and jurisprudence? And how can they be connected?
Olena's background and story shed light on this.
Olena's journey from law to the charitable foundation
In 2008, Olena graduated from two higher educations in finance and jurisprudence. From 2011-2012, she started a private notarial practice, and many IT specialists and other businessmen were among her clients. Five years later, she decided to start investing as she helped clients to structure their businesses and assisted in other financial and legal matters.
This way, she got into the IT industry, and all these years were focused on business. In 2017, another significant event happened in her life – the birth of her child, and she realized the need to help others, as the war in Ukraine had been ongoing for three years at that time. Her friends also supported this idea.
The foundation's mission is to change the lives of Ukrainians for the better by providing physical and psychological rehabilitation, assistance in education, career guidance, and social adaptation, as well as the development of social entrepreneurship.
At first, the foundation was managed by hired management, as Olena was busy with her business. However, with the advent of the war in 2022, the entire focus shifted towards charitable projects, and lawyer activities were closed.
How the Regenerate Ukrainians Project developed into the founding of Dopomogator
At the end of 2022, while looking for interesting, important, and useful projects for development, Olena met the developer of bionic prostheses. This is how the Regenerate Ukrainians  https://dopomogator.org/en/regenerateukrainians/ project appeared. More information about this project can be found on the official Fund's website.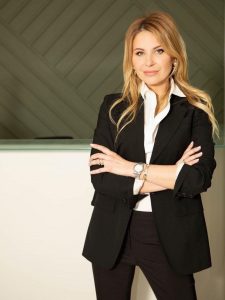 "Today, due to the war in Ukraine, thousands of military personnel, as well as civilian adults and children, have lost their limbs, and according to the projections of the Prosthetic Support Project in Ukraine, over 3,000 people will require limb prosthetics in the coming years.One of the main goals for Dopomogator in 2023 is to provide over 150 free bionic prosthetics to both military personnel and civilians who have lost limbs during the war. I am extremely proud of the Charity Foundation «Dopomogator» involvement in this innovative and extremely important project for Ukrainians. We have set ourselves an ambitious but achievable goal. I am confident we will achieve it.Additionally, the foundation aims to offer humanitarian and financial support to the Armed Forces of Ukraine as well as medical workers"
– Olena Chernovolova.
The bionic prostheses produced by the Regenerate Ukrainians project are made from combined 3D-printed materials, providing strength and comfort. Finger-controlled sensors allow for necessary grips, and the size and color choices are individualized for each user. A printed array of sensors provides precise control for users with different types of amputations, and built-in machine-learning technology makes skill acquisition easier. A flexible porous lining is also printed individually for the user, providing reliable fixation.
Importantly, the production, installation, and service of these prosthetics will be completely free for those in need. The Regenerate Ukrainians project represents a significant step forward in the effort to improve the lives of those affected by war and conflict in Ukraine.
Charitable Projects like Dopomogator change the lives of Ukrainians
Dopomogator's mission to change the lives of Ukrainians for the better is an admirable one, and the Regenerate Ukrainians project is a clear example of the foundation's commitment to making a real difference in people's lives. By providing free bionic prosthetics to those in need, the foundation is offering a lifeline to those who have been affected by the war in Ukraine. The foundation is constantly seeking out new projects and initiatives that can help improve the lives of people in Ukraine, and we can only hope that their work will continue to have a positive impact for years to come.
Author Profile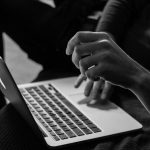 Always on the chase after hot and trending London and UK business news that disrupt, inform and inspire.