A recent survey by BookingLive showed that a whopping 90% of Londoners state that they would be more likely to book with a company that has an online booking system.
BookingLive also found that 87% of customers in London will instead go to a competitor that does and 80% of them would choose to simply not book at all. With that in mind, London businesses that haven't yet made the switch to online bookings are losing out on business to their competitors.
Of all the UK regions surveyed, Londoners by far valued online booking the most. As arguably the most cosmopolitan and tech-innovative city in the UK, it's not surprising that customers in London want bookings at their fingertips 24/7.
With a huge and constant abundance of choices when it comes to where to eat, drink, get a haircut, or do a spin class, businesses that don't offer online bookings to their London-based customers are likely to simply get overlooked.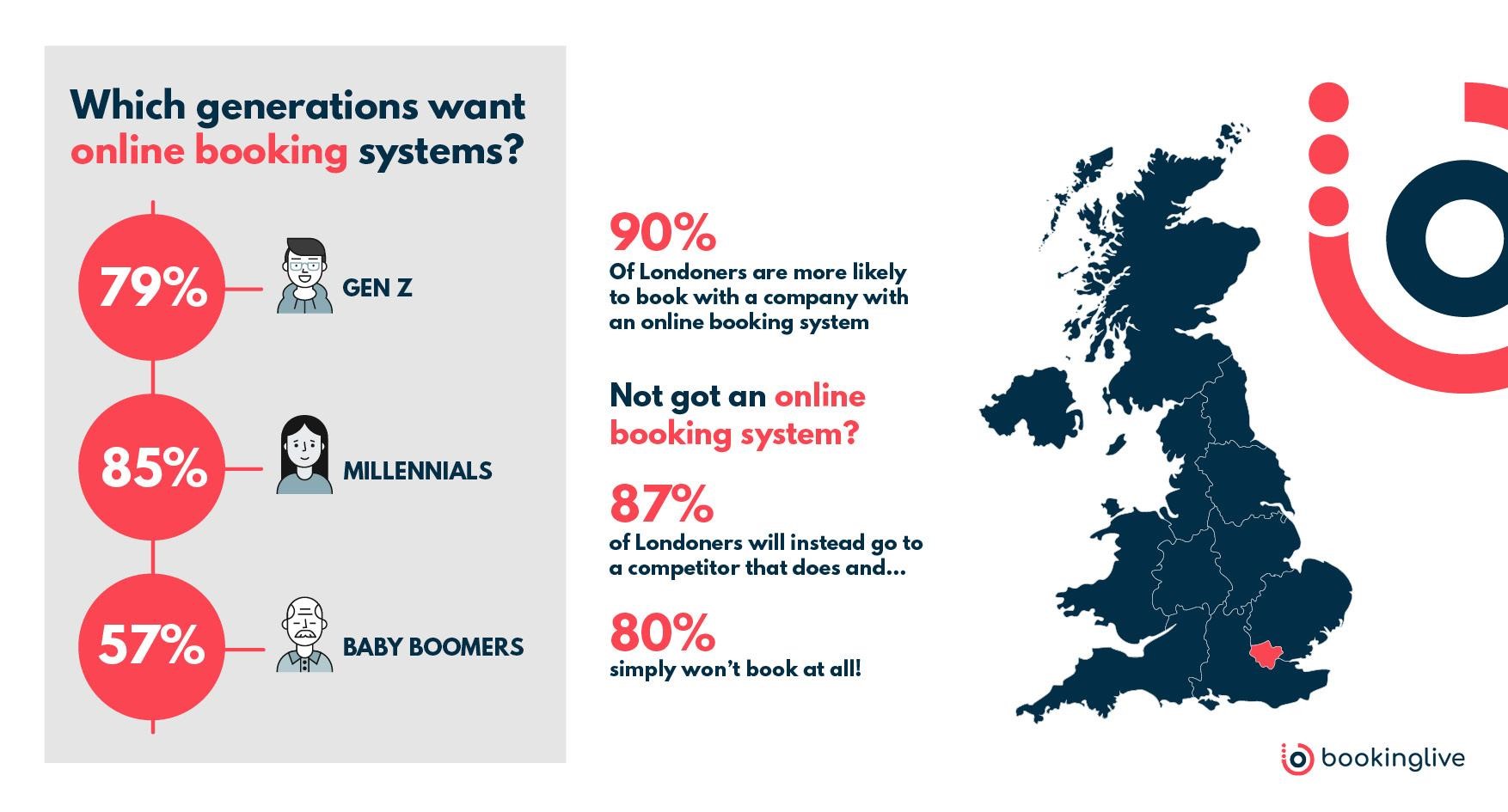 Whilst London is a colourful city for all generations, it is particularly popular with young people. BookingLive's survey also found that 83% of Gen Z and Millennials UK-wide are more likely to book with a company that has an online booking system.
Whilst 70% of Londoners said they would pick up the phone to make a booking, these younger generations grew up online. Whether you're running cookery classes, a co-working space, or an art exhibition, if people aged 18-44 are your prime demographic, they want to book online quickly.
Digital transformation has been accelerated by the pandemic, leaving many businesses that haven't yet embraced digital processes behind. Customer expectations have never been higher. With that in mind, businesses could be losing out on countless bookings if they aren't offering the ease and convenience of booking their services online.
To find out more about BookingLive, please visit their website or contact luke.davies@bookinglive.com.
The data:
Find more information about digital trends and technology here: https://www.londonbusinessnews.com/category/technology/.