When James Sanders (London Diamonds founder) brought his business model to the traditional jewellery industry, he knew that there would be some extremely difficult challenges ahead.
London Diamonds represents an innovative business idea designed to disrupt the traditional retail model and diamond industry that has dictated these important life purchases for so long.
The London Diamonds team – the Background
James Sanders is now managing director of London Diamonds, who have burst onto the UK's engagement ring market as a disruptive innovator.
James Sanders explains:
"The business idea was borne from personal experience. When I purchased my wife's engagement ring, I knew I'd be paying a premium but every business needs to make a profit, but I had no idea how much I was overpaying in truth. I really thought that the diamonds sold by luxury brands with their persuasive marketing were better than the stones offered by other retailers'.
"The salaries of sales staff, property costs and all the 'free champagne' are added on to the price of engagement rings. I decided that there had to be a better way, so we launched London Diamonds in 2017."
A better to Way to buy a Diamond Engagement Ring
According to managing director James Sanders, customers respond well to the London Diamonds model.
James Sanders adds:
"As an active investor and entrepreneur, I'm always looking out for different ways to do things. And the London Diamonds team brings the human touch to the luxury sector".
"As a start-up, we knew that we would need to work harder to become a success in this world of traditional retailers. Luxury brands are notoriously overpriced, and we fully understand that so many people are looking for a simple formula – expert advice, real value and a simple way to access bespoke jewellery.
"London Diamonds success lies in offering this mix as an alternative, and of course, we are always at the cutting edge of luxury market trends."
James Sanders on why Lab Grown Diamonds are replacing naturally mined Diamonds
London Diamonds managing director James Sanders says:
"At London Diamonds, we sell bespoke jewellery, engagement rings and diamond rings. We know how important these purchases are to our clients.
"Our bespoke pieces increasingly include lab grown diamonds – something that hasn't always been considered by luxury brands. Diamond dealers are increasingly on board with the rising demand for alternatives to naturally mined diamonds.
"As a disruptor, we're in a position to lead the way when it comes to selling lab grown diamonds and explaining to our clients that they are indeed real diamonds. They are the same visually and chemically and consumers are now choosing them over naturally mined diamonds in 2023. The ethical benefits are a driver for demand but the huge saving over an identical mined diamond is a powerful incentive to choose lab grown."
The Rise of the Lab Grown Diamond Market
There is plenty of evidence to show that James Sanders and London Diamonds are heading in the right direction.
Managing director of London Diamonds James Sanders says:
"The London Diamonds way is working."
In fact, London Diamonds as a business now represents more than 1% of the UK diamond ring engagement ring market. James believes that much of this success is down to taking a new approach to jewellery and offering clients the ring they want and not what happens to be in stock at any given point.
James continues:
"Our clients respond to our business model, and we have big plans. And these plans involve jewellery that uses lab grown diamonds over naturally mined stones."
How big is the Lab Grown Market in the UK and around the World?
According to a recent report on the Global Lab Grown Diamond Market from Astute Analytica, the market is expected to grow to be worth US$52.5 billion by 2031. This is an increase from the US$20.9 billion the market sector was recorded as being worth in 2022.
This equates to a compound annual growth rate (CAGR) of 10.78% between 2023 and 2031.
A growing Market with a sparkling Future
James says:
"All of this activity shows just how much potential this market has. Each company on this list shows exactly how much demand there is from consumers for cheaper and more ethical diamonds for their engagement rings and jewellery choices."
"Lab grown are chemically exactly the same as traditional diamonds and have the obvious advantage of being cruelty free. As there is zero mining involved in the process of producing them so there are fewer ethical concerns".
"Lab created diamonds are cultivated in carefully controlled labs, using cutting edge technological processes that exactly replicate the conditions in which natural stones form in the earth. There are so many reasons to believe that this is the future for consumers. And while our company growth takes sweat and toil for the team to ensure our clients are happy, I have no doubt we will continue with our upward trajectory."
Offering Consumers More Choice at a Fair Price
James predicts:
"As this market sector develops, I expect to see lots of new designs, shapes, cuts and colours reaching consumers looking to buy something unique and exquisite. And as consumers become more au fait with the process of how they are made, and that they truly are the same composite materials as traditional diamonds, interest is only going to grow."
Author Profile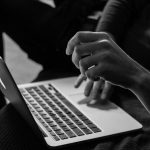 Always on the chase after hot and trending London and UK business news that disrupt, inform and inspire.