Developer Limehouse Equity appointed new building warranty specialists, J3 Advisory, to place insurance on a £17m residential scheme at 605-623 Commercial Road in East London.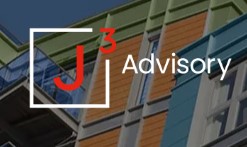 The warranty will provide cover for damage as a result of defective design, workmanship, or materials.
The case is being managed by Johnny Leadsom, co-founder and director of J3, and he has been working closely with Paul Carne, director of Karrada, the main contractor on the scheme.
Johnny commented:
"It's always great to work on such interesting schemes in London, especially one that is so close to where I live. Paul as well as Phillip Jemmision, director at WT Partnership, have been a pleasure to work with, and I'm looking forward to watching the development take shape.
"Choosing the right insurance policy has become more difficult recently. The increasing number of new build warranty providers in the latent defects insurance market has resulted in developers being inundated with various proposals from providers offering their services. As a result, the need for unconflicted, truly independent advice has become essential and working with the client, we will find the most appropriate solution for their development."
The cover is being provided by the structural warranty provider, Build Zone.
Paul Carne, Director of the main contractor, Karrada, said:
"We are proud to be able to breathe new life into the site with brand new, quality homes and that we are providing much-needed homes for local people. Having Johnny on hand to procure the appropriate warranty that satisfied our own requirements and that of our RP partner was vital. There's often a variety of opinions around what warranty should be put in place from our various stakeholders, so being able to rely on J3 and Johnny to talk through the merits and shortcomings of each option, specifically related to our reality, offers everyone huge peace of mind and allows us to push on."
-ENDS-