The investing and finance industry is predominately made up of males, despite the differences in females' psychology suggesting that females would make great traders and benefit the industry.
InvestinGoal looked deeper into why females make great traders and why more should join the industry.
Their recently published report "Women investors: why the industry needs more" covers interviews with four successful female traders discussing their background, trading strategies, issues they have faced, their hopes for the future, and any advice they have for other females who are entering or thinking about entering the industry plus some interesting data with regards to this subject.
These female traders include…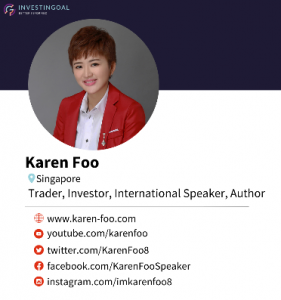 Karen Foo: Karen is a Singapore-based trader, investor, international speak, and author. She is actively involved in speaking at various financial events and has shared the stage with top investment gurus. She was voted as the 'Best Trading Guru' by Traders Awards in 2019.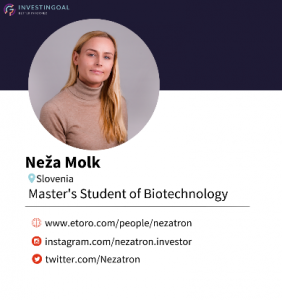 Neza Molk: Neza is based in Slovenia and is currently a Master's Student studying Biotechnology. She began trading on eToro under the name 'Nezatron' and became popular on eToro in March 2021 – she currently has over 3,000 copiers on eToro.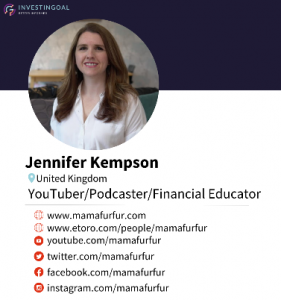 Jennifer Kempson: Jennifer, aka Mamafurfur, is a Scottish-based long-term investor, an award-winning personal finance Youtuber, podcaster, educator, and best-selling author. Jennifer trades on eToro and currently has over 1,000 copiers on there.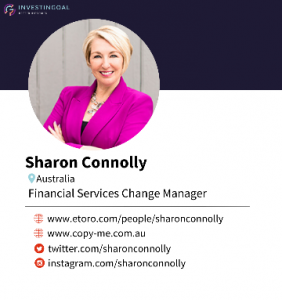 Sharon Connolly: Sharon is a financial services change manager and long-term growth investor based in Sydney, Australia. Sharon began trading on eToro in 2013 with a $25 gift card and no experience – she now has over 1,000 copiers.
The key points raised in the interviews and research presented by InvestinGoal are:
Increase of Female Traders but Male Traders still Dominate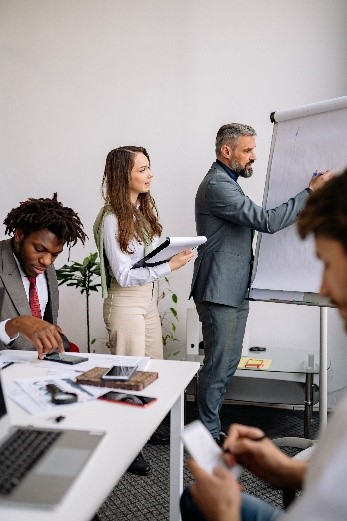 Research on The Modern Trader from 2018 revealed that 19% of the world's online traders are female. In the UK alone, females make up 12.5% of traders – a 10% increase from the previous year.
Data over the past decade demonstrates a similar trend. In 2015, the online broker City Index completed a study that revealed that 46% more women opened trading accounts with the firm within the first quarter than they did in the previous year. Also, the number of female traders opening accounts improved annually by 1,434% since 2001.
Females made up 11% of forex traders in the UK in 2020, and 16% of stock traders in the US in 2021. Whilst these numbers may not seem very high, female traders have come a long way over the past decade – many women were completely shut out of the industry.
Female Psychological Traits benefiting Trading
Whilst men and women are both perfectly capable of the same skills, psychologists and market analysts noted that women's natural psychological characteristics are proving to be beneficial within the industry.
"Women don't take risks"
Studies show that women are more risk-averse than men, but this certainly isn't a bad thing. Better risk management results in traders sticking to their strategies, researching markets, and preparing for trades, minimising their probability of a loss. Despite this assumption about women, many female traders tend to prefer spread betting, social trading, and binary options more than men do, despite spread betting and binary options being amongst the riskiest strategies.
"Women trade based off feelings and luck"
Common stereotype women face is that women are very emotional and tend to follow emotions over logic. However, this certainly isn't true when it comes to trading. Better risk management and self-discipline result in women making more calculated trades. They also keep a tighter hold on profits when they do earn.
"Women can't handle losses and failures"
Women are more likely to handle failures and losses better due to females not having as big an ego as males. A study by Barder and Odean confirmed links between men's comparably impulsive trading tendencies and their perceived underperformance when compared to female traders. Statistically, females are less likely to veer from their chosen plan and tend to take more time to consider their future moves. A study by German Comdirect Bank and the DAB also showed that women can handle failures – women's portfolios fared better than men at an average of 4 to 6% during the 2007/2008 crisis.
Successful Female Trading Strategies in Comparison
Research shows that female stock traders were more likely to buy when markets were falling, possibly resulting in losing out in the short term, but in the longer term, they will gain due to the lower purchase price. This strategy results in women returning as much as 43% on individual stock – men tend to buy and sell assets quickly, trading opposite to women and resulting in overall losses.
Numerous studies found that females don't trade as frequently as males. The amount traded is personal preference and may not be positive or negative. However, studies have shown that the hyperactive trading men tend to do led to a 2.65% reduction in net returns – for women, this was just 1.76%.
According to research, female traders deposit an average of $1,821, whereas male traders deposit an average of $2,245. Despite female traders depositing less, their average household income is around $5,000 higher than male traders.
You can view the full content, including quotes from these successful female traders, here: https://investingoal.com/women-investors-why-the-industry-needs-more/