When the time comes to expand your business, it is an exciting moment.
All your hard work has clearly been worth it, and the business into which you have poured your heart, soul, and energy, is succeeding. Now while this is an exciting time, some significant challenges come with opening a second business location, especially on competitive and expensive grounds in metropolitan cities like London.
The London Business News Magazine has therefore spoken to Tania Zahoor Rashid, who is one of the founders and directors of Aesthetics Lab, an award-winning cosmetic clinic in London that she started with her two other business partners back in 2015.
Aesthetics Lab had been based solely in the prime London location of Primrose Hill but in July 2022 they ventured out and opened their second clinic on Elizabeth Street in Belgravia, another top spot in central London.
Tania spoke with us about expanding Aesthetics Lab to two London locations and the vital lessons learnt that can perhaps help other businesses looking to expand in London and beyond.
1. Where do you make a start when thinking to expand your business in London by opening a second business location?
"The first key point to keep in mind when expanding your business to a second location is just that, the location. When choosing any location for your business it's vital that the decision is well thought out and researched. The location you choose needs to help your business succeed, both from a financial point of view but also from a general operations point of view. For a business like Aesthetics Lab, we needed to be based in an area which is easily accessible for clients travelling from across London or further afield while also being able to attract a strong local client base. Belgravia was, therefore, an ideal location for us."
"It took us a good couple of years to find the location we really liked. We wanted the same calm, residential neighbourhood with a petit high street catering to all the needs of residents, as in Primrose Hill. Elizabeth Street in Belgravia seemed like an obvious choice. Of course, it wasn't a straightforward task to secure premises there, but we were lucky to find the unit pre-pandemic and for it to be still available in 2021."
2. Which other factors did you have to consider before identifying your ideal second business location in London?
"Certainly, another point to keep in mind when it comes to location is the existing local businesses in the area. Choosing an area where you may not have direct competition from a similar business can be an advantage. However, finding businesses which relate to yours can help with customer referrals. This is something we at Aesthetics Lab found in Belgravia."
"We are lucky to have a hair salon right next door to us, which complements our offerings and shares the same type of client. We are only new in Belgravia but have already established a good partnership with this hair salon and are referring clients to each other."
"Staffing is another critical challenge that needs to be overcome when opening a second location for a business. As all businesses know, staff are a crucial part of the business success, therefore it is vital to attract and recruit the right people to help run your second location and bring them up to the same level or better than the staff at your first location. In highly competitive industries, finding the right people to hire is often easier said than done and an attractive and easily reachable business location certainly makes the recruitment process easier."
3. What was the biggest challenge in setting up your second business location in London?
"Building work is often a big challenge when expanding your business. In some cases, you may be building the location from scratch, which can have both pros and cons. For many, however, especially those operating in city centres, you will be moving into an existing location and the work will simply be to adapt the space to your needs."
"We at Aesthetics Lab found that the building work for our new location was more complicated due to the fact the building is a listed property. This meant a lot of intricacies and paperwork involved when it came to any building and decoration works. Information like this will be available for you before you take control of a new property and it's important that you plan accordingly to ensure your business can complete the work correctly and within your budget."
4. What would you do differently when adding another business location?
"We found that one extremely crucial element that needs to be considered when adding a location to your business is time and money. When you have it in your mind that you want to open a second location the temptation is to do it as quickly as possible. However, taking the time to work out how long the process will take given the amount of work needed is really important. You also must balance this on top of maintaining your first business location."
"The one area where we may have done something different looking back on the process would have been starting the design work earlier. I'd certainly recommend planning for projects like this to take longer than expected, which can lead to higher costs. Having a clear plan set out which takes both of these factors into account can make the whole process of opening a second business location much easier."
Tania further explained that Aesthetics Lab found they needed a second location to keep up with the demand of their clients and to continue offering the service they have become known for. She hopes that whatever the reason is for your business opening a second location, the points she raised above can help with the process.
We thank Tania for her valuable insights and wish Aesthetics Lab all the best with the second branch in London!
Find Aesthetics Lab also here: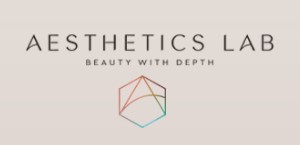 FB: https://www.facebook.com/aestheticslab
Twitter: https://twitter.com/AestheticsLab
LinkedIn: https://www.linkedin.com/company/aesthetics-lab
Instagram: https://instagram.com/aestheticslablondon/
YouTube: https://www.youtube.com/channel/UCgdfqpLyAPTpLmS3azGA_ww
Author Profile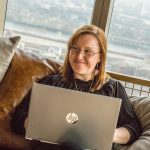 Blogger and Educator by Passion | Senior Online Media & PR Strategist at ClickDo Ltd. | Contributor to many Education, Business & Lifestyle Blogs in the United Kingdom & Germany | Summer Course Student at the London School of Journalism and Course Instructor at the SeekaHost University.