Octopus Electric Vehicles has secured a multi-million-pound green funding line from HSBC UK to support the growth of its salary sacrifice scheme, which aims to make the switch from a petrol or diesel car to an electric car easy and affordable for businesses and drivers.
The company, which launched in 2018 and has become one of the UK's go-to electric vehicle specialists, will use the funding from HSBC Equipment Finance (UK) Ltd to finance its fleet of electric cars for clients offering EVs as a benefit to their employees. With plans to expand its fleet size by 10-fold year on year, customers will be able to choose from over 65 models of brand new cars across more than 25 brands.
With low fuel costs, electric vehicles are often cheaper than old school cars when you consider the total cost of ownership. However, their higher upfront costs are still holding some drivers back. Government incentives like low company car tax rates for zero-emission vehicles, mean that salary sacrifice schemes make switching significantly cheaper, saving up to 40% on the cost of the car by paying through their gross salary.
For businesses, salary sacrifice can be a brilliant employee benefit that helps companies attract, retain and reward staff while doing their bit to reduce the emissions from the staff.
Fiona Howarth, CEO of Octopus Electric Vehicles, commented:
"With over 65 amazing electric cars for drivers to choose from – demand is soaring. And with bigger batteries and more places to charge up than there are petrol stations – not to mention our driveways and community car parks – there's little to hold people back. Our EV salary sacrifice scheme puts employers at the heart of helping their team discover EVs, make the switch, save money and clean up local air. We're delighted to be working with HSBC to help make this a reality for businesses and their employees across the UK."
Sacha Balachandran, at HSBC Equipment Finance (UK) Ltd, added:
"With transport being the largest greenhouse gas emitting sector in the UK, we are delighted to have been able to support Octopus  Electric Vehicles. The  salary sacrifice scheme will be fundamental in increasing access to sustainable transport and help to not only reduce carbon emissions but make a real impact in the country's journey to net-zero."
On top of the electric vehicle itself, the Octopus Electric Vehicles scheme provides drivers with an all-in-one service of everything they need to get on the road, including insurance, tires, MOT, and roadside assistance from the AA. Octopus also offers a free home charger and 5,000 free miles on our EV tariff, Octopus Go. Or if you don't have a driveway, 5,000 free miles on the Electric Juice Network – with one card and one bill for over 200,000 chargers across Europe.
HSBC Holdings plc
HSBC Holdings plc, the parent company of the HSBC Group, is headquartered in London. HSBC serves customers worldwide from offices in 64 countries and territories in our geographical regions: Europe, Asia, North America, Latin America, the Middle East, and North Africa. With assets of US$2,958 billion on 31 December 2021, HSBC is one of the world's largest banking and financial services organisations.
Octopus Electric Vehicles
Octopus Electric Vehicles (Octopus EV), part of the Octopus Energy Group, was launched in 2018 to offer a specialist electric vehicle (EV) leasing service to help individuals and businesses switch to electric transport. The company offers every EV available with a range of at least 100 miles.
Offering an all-in-one service, Octopus EV's expert team helps drivers to select the right car, offers charge point installations, and provides electricity tariffs designed for EV drivers.
With exceptionally low company car tax rates, Octopus EV has specialised in salary sacrifice schemes which makes the cost of driving an electric cheaper than the petrol or diesel equivalent. Placing customer service first, the company helps businesses set up the scheme and offer it to their staff.
Drivers typically save between 30-40% every month on the cost of their EV; and at zero cost for an employer to set up, it's great for their team, their hiring and retention, and their sustainability goals.
More information can be found at www.octopusev.com
Author Profile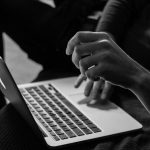 Always on the chase after hot and trending London and UK business news that disrupt, inform and inspire.