If you have a restaurant, you probably understand how crucial it is to create an inviting and warm atmosphere for your visitors.
And if you offer outdoor dining as a restaurant with a patio, you have an opportunity to create an experience, which is especially appropriate with the onset of spring.
Restaurant patio designs have become an increasingly significant component of the dining experience as more and more customers look for ways to safely socialise and eat outdoors.
Restaurants are developing distinctive and inventive patio designs that give their customers a secure and comfortable place, as well as improve the dining experience.
Discover 7 attractive Restaurant Patio Ideas
1. Use comfortable outdoor restaurant furniture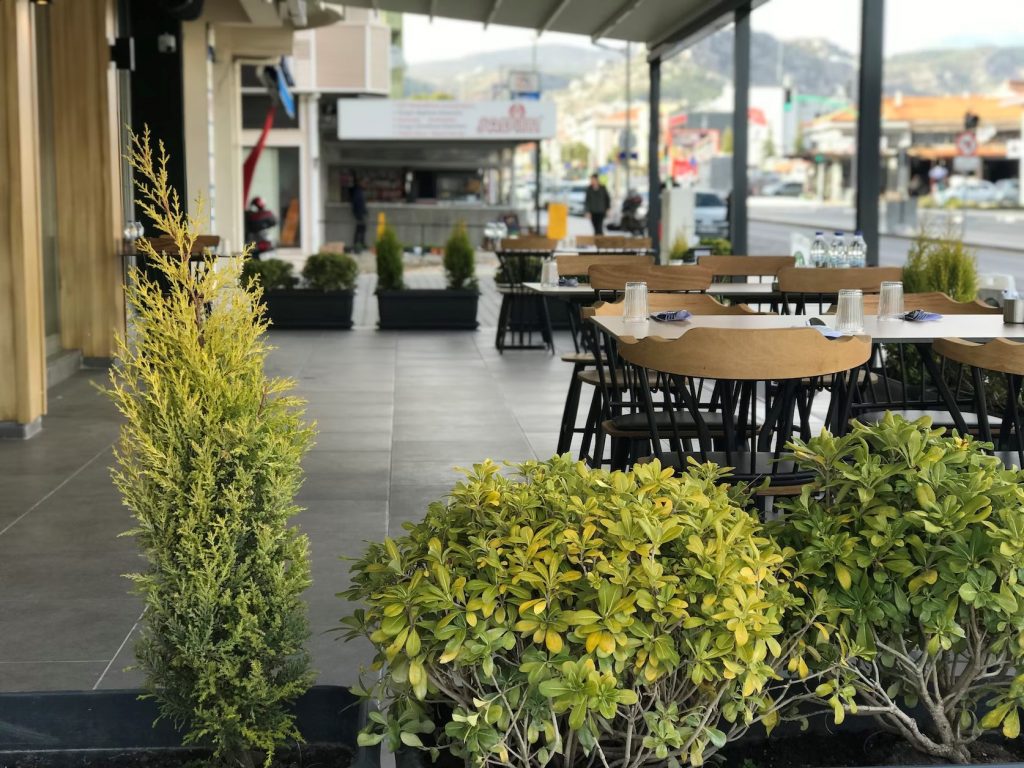 Uncomfortable chairs and tables can be a turn-off for your visitors. Invest in quality outdoor restaurant furniture that is both comfortable and durable. Plaids and pillows can also add extra comfort and style.
Restaurant guests will feel marvelous in the surrounding of both aesthetic and comfy outdoor furniture. Choose only high-quality outdoor furnishings. It will add charm to your eating house and will attract your guests.
2. Create a theme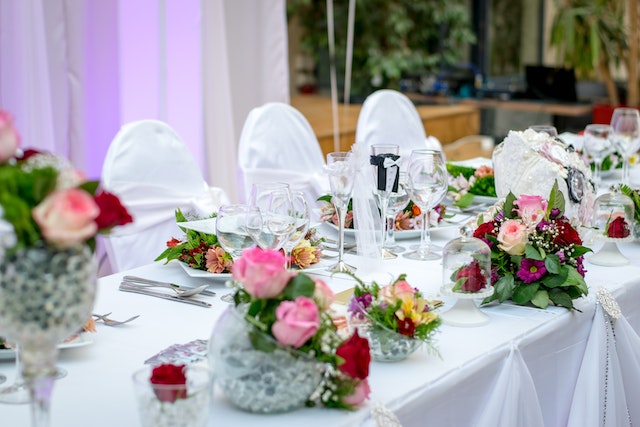 Choose a theme for your patio that complements the overall atmosphere of your restaurant. The patio design of your restaurant can be furnished with a unique theme. In this case, visitors will remember it for sure.
You can associate your eating area design with the restaurant cuisine and thus stand out from other places. For example, if your restaurant is known for its seafood, you could incorporate a nautical theme with blue and white decor and hanging lanterns.
Another idea is to implement the theme of a popular movie or TV series, or a famous musical band. Your restaurant's popularity and recognition will certainly increase.
3. Add greenery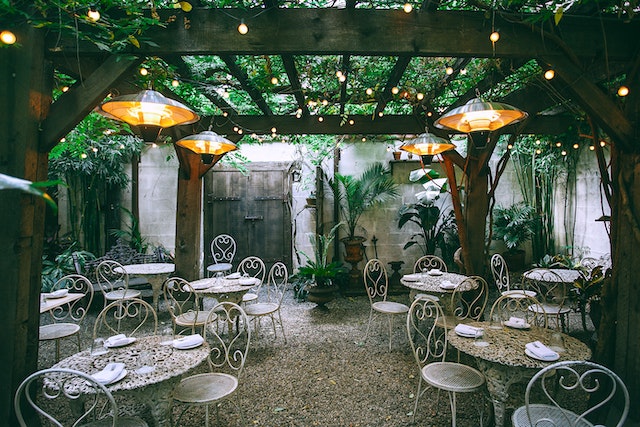 Plants and flowers can add a natural touch to your patio and make it more inviting. You can add potted plants or install planter boxes along the perimeter of the patio. Just make sure to choose plants that are appropriate for sunlight and shade in the area.
4. Provide shade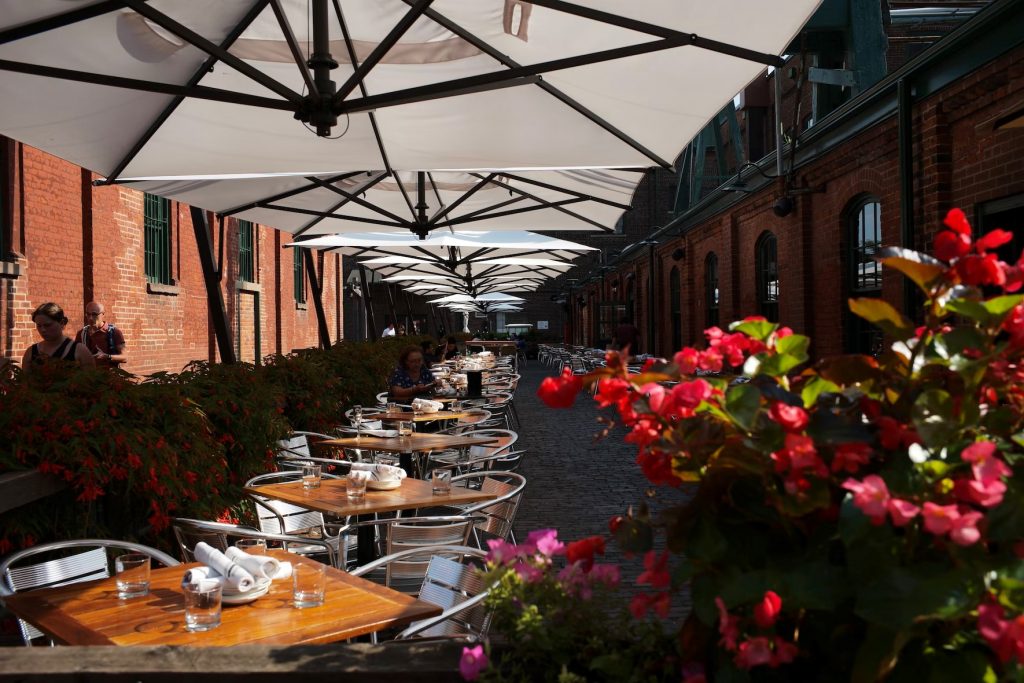 If your patio is in direct sunlight, customers may not want to sit outside on hot days. Adding an awning or large umbrellas can provide shade and make the patio more comfortable. Try to choose a place with the least amount of sunlight during the day for your restaurant patio location.
As an option, you can make part of the terrace glazed and equipped with air conditioning. This way, on a hot day, your guests can enjoy their lunch in a cool place. And in the evening, with the cool onset, outdoor places will be available to them.
5. Utilise lighting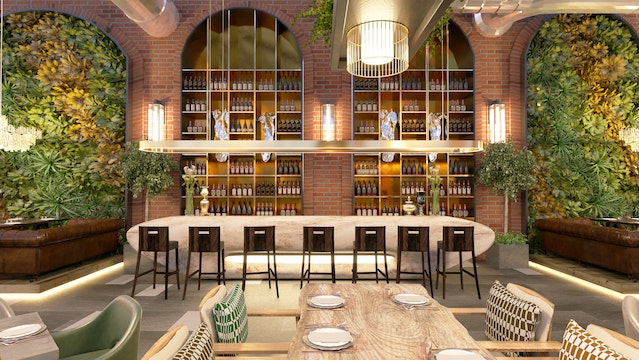 Lighting can create a cosy and romantic atmosphere for your patio. You can use string lights, lanterns, or candles to provide a soft glow for evening dinners.
6. Add water features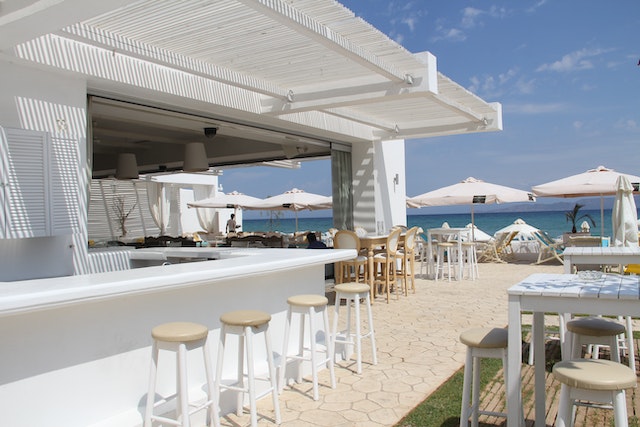 Water features, such as fountains or small ponds, can create a calming ambiance and add some aesthetic to your patio. The only reminder to maintain the water feature regularly to keep it clean and free of smell.
If you are a happy owner of a restaurant near a natural pond or a sea, then the waterfront patio will be a perfect way to attract restaurant patrons. They will enjoy a meal while admiring the beauty of the nearby water.
Restaurants that have a waterfront patio can take advantage of the natural surroundings by incorporating features like floating decks, beach-inspired seating, and outdoor bars.
By adding water-inspired elements such as blue and green accents, natural wood, and subdued lighting you will create a relaxing and inviting atmosphere. One more idea is to decorate your terrace with palm trees, beach-inspired seating, and colorful umbrellas. The use of bright colors and beachy accents can help to create a fun and lively atmosphere.
7. Include entertainment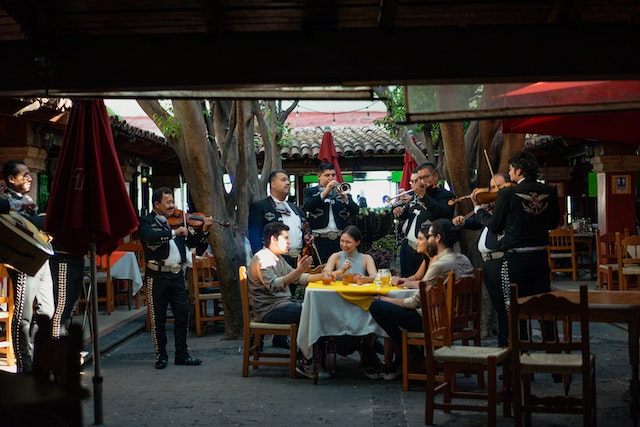 Adding live music or other forms of entertainment can create a lively and enjoyable atmosphere for visitors. Just make sure the volume isn't too loud and doesn't disturb other diners.
8. Keep it clean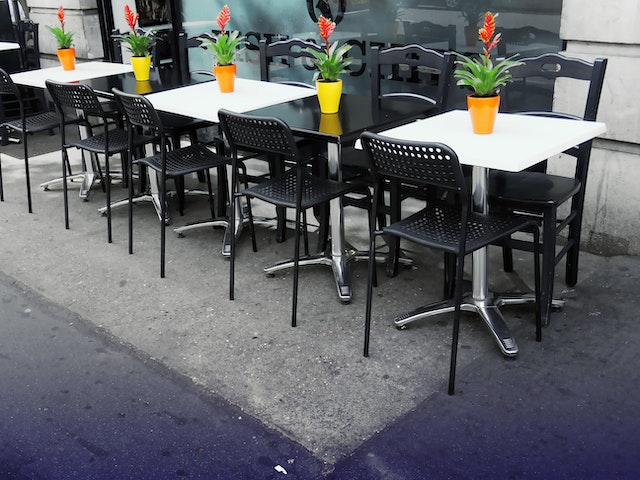 A clean and well-maintained patio is essential for attracting customers. Make sure to regularly sweep the area, wipe down tables and chairs, and remove any debris or trash.
By following these tips, you can create an attractive and inviting patio for your restaurant, that will keep your restaurant's patrons visiting your eating place regularly. Remember to stay true to your restaurant's style and branding, and always prioritise the comfort and satisfaction of your customers.
Author Profile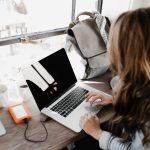 Blogger by Passion | Contributor to many Business Blogs in the United Kingdom | Fascinated to Write Blogs in Business & Startup Niches