Women based in London working in the technology industry are willing to accept an average minimum salary that is almost £10k less than men. Here is the press release about London women's worth at nearly £10k in tech.
The haystack research carried out in June 2021 by careers marketplace, Haystack, found there were only three areas across the UK where there was a bigger expected salary gap than in London.
Looking at the minimum expected salary of 1010 of their current platform users in tech, the study revealed London women working in the industry expect an average minimum salary of £38,154 per year compared to men who expect £47,039 – a difference of £8,885.
Scotland was found to have the biggest expected salary gender gap between males and females in the industry with a staggering £18,714 difference.
Behind Scotland was the Southwest of England where women are prepared to accept a minimum salary that is £14,377 less than men with the East Midlands in third.
In contrast, women in the West Midlands actually expect to be paid more than men for the same roles, with their minimum expected salary being £37.2k, £462 more than the males!
However, the statistics clearly show that overall, women expect far lower pay from a tech employer compared to their male counterparts.
The minimum expected salary of men and women working in the tech industry by UK region:
| | | | | |
| --- | --- | --- | --- | --- |
| Rank  | Region  | Female  | Male  | Difference  |
| 1 | Scotland | £22,000 | £40,714 | £18,714 |
| 2 | South West England | £25,556 | £39,933 | £14,377 |
| 3 | East Midlands | £25,250 | £37,217 | £11,967 |
| 4 | London | £38,154 | £47,039 | £8,885 |
| 5 | North West England | £30,154 | £38,366 | £8,212 |
| 6 | Yorkshire and the Humber | £33,200 | £41,400 | £8,200 |
| 7 | Wales | £32,800 | £37,455 | £4,655 |
| 8 | East of England | £36,800 | £40,316 | £3,516 |
| 9 | South East England | £41,444 | £44,848 | £3,404 |
| 10 | Northern Ireland | £27,250 | £28,667 | £1,417 |
| 11 | North East England | £34,947 | £35,200 | £253 |
| 12 | West Midlands | £37,200 | £36,738 | -£462 |
Could the issue stem from a digital skills gap among the genders?
When analysing the roles that pay the most in tech and what skills they require, Haystack identified the ten most lucrative tech skills to have in a stack. Among them are
AWS
Azure Stack
Kubernetes
Java
React
Jenkins
AngularJS
Terraform
C#
NoSQL
When their users' skills were analysed, it was discovered that more men than women had the most lucrative skills listed in their experience, potentially affecting their earning potential.
| | | | | | |
| --- | --- | --- | --- | --- | --- |
| Rank | Tech skills  | The average salary for a job with a skill | % Males with skill | % Females with skill  | Difference  |
| 1 | Docker | £58,000 | 12.33% | 4.70% | 7.63% |
| 2 | GIT | £54,600 | 20.70% | 17.45% | 3.25% |
| 3 | Java | £53,770 | 13.14% | 8.72% | 4.41% |
| 4 | AWS | £52,296 | 15.23% | 6.04% | 9.19% |
| 5 | C sharp | £49,770 | 13.95% | 8.05% | 5.90% |
| 6 | Python | £49,260 | 28.95% | 22.82% | 6.13% |
| 7 | React | £48,700 | 17.21% | 17.45% | -0.24% |
| 8 | JavaScript | £48,040 | 35.58% | 38.26% | -2.67% |
| 9 | SQL | £46,500 | 19.42% | 14.09% | 5.32% |
| 10 | CSS-3 | £43,970 | 25.70% | 20.13% | 5.56% |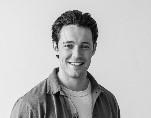 Mike Davies, COO and co-founder at Haystack, said: "Studies have shown that women are more likely to accept job offers faster than men, meaning they are less likely to negotiate on the offered salary. And with many job adverts not disclosing the offered salary as anything other than 'competitive', as long as what is on offer matches their minimum, women are more likely to take a role without question."
"This is what perpetuates the gender pay gap. If women go into an interview with a lower expected salary and have been found to accept roles faster than their male counterparts, they will always be accepting less money than men going for the same job. Whereas men, with a higher minimum expected salary and more likely to negotiate, will walk away with a higher salary."
"Tech organisations need to start thinking about how they can put their best foot forward and not shy away from publishing salaries. We've found that this not only increases the overall application rate but also means that more women are happy to step up and value themselves accordingly, rather than relying on misaligned information."
However, interestingly Haystack's study also laid bare that within the tech industry, techies generally lower their worth by an average of nearly £10k when applying for a tech role offering lower-than-average pay.
London techies in the UK's capital expect to earn at least £45.6k as a minimum, which is the highest expected pay besides techies based in the Southeast of England.
It can therefore be concluded that several factors influence the expected salary by men and women in tech, such as their location, their digital skills, and of course their personalities, which are connected with their gender.
Contact:
Joe Norton
Digital PR Executive
Impression
T: 07455 974 064
E: joe.norton@impression.co.uk
W: www.impression.co.uk
Study Methodology
Haystack analysed 1010 of its users in order to determine the minimum expected salary across genders, experience levels, and regions, as well as the number of those with tech skills.
They also analysed the current job ads on their app in order to give the average salary for roles being offered, as well as which tech skills pay the most.
In terms of how the data was collected, Haystack analysed its own database of users (people who are employed in the tech industry or looking to begin their careers in the industry). By doing this they were able to work out what the minimum expected salary was for the different genders as well as how this compared by region as people input this when signing up and applying for new jobs. In terms of working out the most lucrative skills, they analysed the current job ads listed on the Haystack app looking at the desired skills for the job role and what the salary was. When people sign up for the app, they input details including their gender and skillset, which enables them to receive notifications about the most relevant job openings.
Author Profile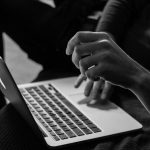 Always on the chase after hot and trending London and UK business news that disrupt, inform and inspire.