I am delighted to share with you, my fellow entrepreneurs and business enthusiasts, an exciting and informative podcast session that took place recently, where my team from London Business News and SeekaHost had the privilege of interviewing Stoyan Staykov, the founder of Snappy Rubbish Removals.
This unique opportunity allowed us to delve into the world of waste management, entrepreneurship, and the journey of a remarkable business leader.
The Business Podcast Session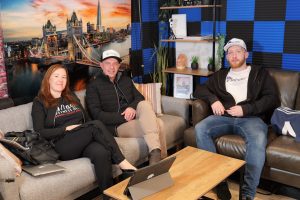 The podcast session was a collaboration between London Business News and SeekaHost, featuring the dynamic and dedicated entrepreneur Stoyan Staykov as our guest.
Our Chief Editor, Manuela Willbold, initiated the conversation with Stoyan, delving into the intricacies of his journey as a London entrepreneur, the challenges he has faced, and the insights he has gained along the way.
Manuela's interview with Stoyan was a compelling exploration of his background, the inception of Snappy Rubbish Removals, and the strategies he employed to make his business a success. Stoyan's candid responses provided a unique look into the world of London's waste management and how an innovative approach can lead to remarkable results.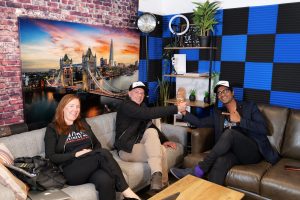 Following Manuela's interview, it was my colleague James's turn to contribute to the discussion. James, representing SeekaHost, had the opportunity to engage with Stoyan and create a story for SeekaHost Presents.
James delved into the technical and digital aspects of Stoyan's business journey, highlighting how technology has played a crucial role in the growth of Snappy Rubbish Removals. This comprehensive story allowed us to understand the significance of staying ahead in the digital age and leveraging online tools for business success.
Key Takeaways
The podcast session with Stoyan Staykov left us with several valuable insights that can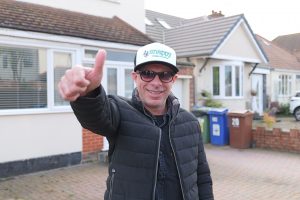 benefit both budding and seasoned entrepreneurs:
1. Innovation and Adaptability
Stoyan's journey illustrates the importance of innovation and adaptability in business. He transformed a traditionally non-digital business into a thriving enterprise that innovates by offering speed and quality at extremely affordable pricing.
2. Persistence
Stoyan's journey was not without its share of challenges. However, his unwavering persistence and dedication are a testament to what can be achieved with determination.
3. Collaboration
The collaboration between London Business News and SeekaHost demonstrates the power of coming together to create content that informs and inspires. The teams also got some exclusive insights into how Snappy Rubbish Removals deliver their tailored waste removal services as fast as possible.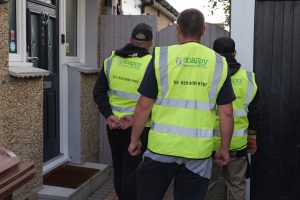 4. Leveraging Technology
In today's digital age, Stoyan's story highlights the significance of leveraging technology to scale a business, especially when it comes to marketing and search engine optimisation.
Conclusion
In a world where digital entrepreneurship and innovation are key drivers of economic growth, the podcast session with Stoyan Staykov serves as an inspiring example of how an individual's vision, dedication, and willingness to adapt can lead to remarkable success.
We are grateful to Stoyan for sharing his journey with us and for providing invaluable insights into the world of waste management and entrepreneurship.
I hope you found this article both enlightening and motivating. As entrepreneurs, there is always something to learn from the experiences of our peers.
Stay tuned for more exciting interviews and stories that will continue to enrich your understanding of the ever-evolving business landscape. Remember, the world is full of opportunities for those who are willing to seize them!
Author Profile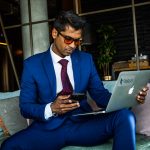 CEO - ClickDo™ & SeekaHost™ | Started as an SEO Consultant and helped over 400 UK business owners grow their business with online marketing and Google advertising. More details about Fernando Raymond are available at www.fernandoraymond.com.