The London Business News Magazine had the exciting opportunity to speak with one of the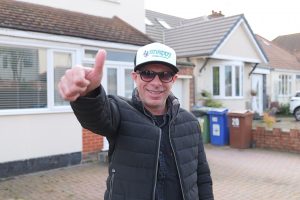 founders of one of London's biggest waste removal companies, Snappy Rubbish Removals.
Stoyan Staykov sheds light on the waste crisis affecting people living in London with waste crime leading to extreme pollution and extortionate fines and how his business journey began, getting him to work with big brands such as McDonald's, Waitrose, DHL and more.
1. What led to you starting one of the largest groups of waste removal companies in London, including Snappy Rubbish Removals?
Hello everyone! Let me first introduce myself – my name is Stoyan Staykov and all customers and friends call me Stan. I am one of the founders of one of the largest groups of waste removal companies, based in London called Green Earth Group Ltd, trading as Snappy Rubbish Removals.
Back in 2006, I decided to book a skip, as I needed to remove some rubbish. At that time skip hire was a more popular service than man and van rubbish removal. The result was 5 days of working around the rubbish, a time-consuming process and I ended up with 6 skips in total. I spent a lot of money, and I started thinking about how the service can be simplified for any customers, who might need it.
I came up with an idea for a rubbish removal company, which would send two guys with a van to any potential customer, offering to include the labour to load the van and clear the waste. We went through a lot of research like what to do with the rubbish we collect, how to advertise so we can gain more customers etc. As I am a person, who doesn't give up easily, me and my partners managed to figure it out. So, we established a company, which led to Green Earth Group Ltd. With time we have become more and more experienced in the waste removal business, and finally, we are where we are – one of the largest systems of London waste removal services.
2. How did you manage to distinguish your waste removal business from others in London?
What makes us stand out from our competitors is that we are extremely fast and flexible. We have a fleet of 10 vans and our time response is less than an hour. I know many companies claim that as well, but we really deliver it. Another top feature of ours is that we can remove 1000 kg of waste for an unbeatable £250, which was the price 10 years ago for this service. We do NOT charge for the call out as most do. We have our own tipping yard located in East London, which allows us to work 7 days a week, which is a big advantage over the competition.
On top of that we are fully licensed, and we accept all types of payments, we don't charge extra for weekends, we don't base our price on where the customer is as this doesn't affect the price, it doesn't make it more expensive. No job is too small or big for us, we send a team even for the minimum price (for regular customers), which is £25 Many customers wonder how we even cover the transport expenses. Well, we can't afford to let a customer down, it doesn't matter what it costs!
3. Managing waste in London can be a costly and time-consuming undertaking. What are the main challenges to clear waste effectively in the city?
Many Londoners probably don't understand what is involved in this business and how much it costs to dispose of rubbish. For us, the main challenge is to convince customers, that when we take their waste, we have a lot of expenses to cover until we empty our vans. So, insufficient funds or budgets available for the proper disposal are one of the reasons this business can be very difficult.
Balancing the need for efficient waste removal with environmental sustainability is a complex and costly challenge for London with an ambitious vision to be a zero-waste city by 2026. Our services help to reduce waste, reuse, and recycle more. We invest a lot of effort to contribute to keeping London clean while remaining a market leader. But at the end of the day, the investment is worth it for the community and the planet.
4. Snappy Rubbish Removals manages the waste of big companies like McDonalds, Waitrose, Easy Jet, DHL and more in London. How did you get on the radar of such big businesses as a waste removal company?
Yes, we are extremely proud that with time we have worked with many major companies in London. They trust us because of our excellent customer service with nice and polite workers, and the efficient waste removal service that we provide. Of course, our prices also play a role, thanks to our effective way of removing waste. Our main focus is "same-day rubbish removal ", which can be difficult to execute. This is probably one of the reasons all these big companies hire us. We are flexible, we adapt ourselves to the customer's needs. So, all these companies approached us, we confirmed the service they needed and because of the good value for money, they booked us. We never disappoint, which makes them come back.
5. How did you scale your rubbish removal business to handle tons of waste?
In the beginning, this was very difficult. We had to figure out how to dispose of all the rubbish we collect while at the same time being cost-effective and protecting the environment. So, over time we established a tipping yard located in East London. When we collect customers' waste, we take it there to separate every different type of waste like paper, food, wood, metal, plastic, building materials, glass etc. From there we dispose of it at different recycling centres, each dedicated to a specific type of waste. In this way, we are sure that a minimum amount of waste goes to landfill and most of it can be reused. Not many companies do that, as this process is time-consuming and costly in terms of the labour used. But this is the best way to protect the environment when disposing of our waste. This also allows us to work 7 days a week, which is a big advantage over the competition,
6. Fly tipping is a big issue in London. How do you as an eco-conscious waste removal company reduce pollution through fly-tipping in the city?
First, what is fly tipping? Fly-tipping is the illegal disposal of household, industrial, commercial, or other 'controlled' waste to avoid disposal charges. The waste can be liquid or solid; controlled waste includes garden refuse and larger domestic items such as fridges and mattresses. Fly-tipping is a huge problem for big cities like London as these statistics show: For the 2020/21-year, local authorities in England reportedly dealt with 1.13 million fly-tipping incidents, an increase of 16% from the 980,000 reported in 2019/20. So, there is an ongoing increase in waste crime. Why is it a crime? Because waste affects the environment, it can: Cause potential threats to human health, harm or kill animals and damage plants and natural resources.
Snappy Rubbish Removals is fully licensed, so all staff are effectively trained in how to collect, transport, and dispose the waste as per the latest industry standards and regulations. We lead by example as we separate every bit of rubbish to help the recycling companies manage the waste effectively. Because this is a time-consuming process, which leads to increasing costs, fly-tipping is sadly a common practice. But with our very affordable pricing structure, we hope to encourage people to avoid hefty fines of up to £50k for committing waste crimes and to provide a workable solution.
Of course, we all as citizens need to be more responsible. I have seen many people, who throw their waste on the streets while driving or walking. We need to learn how to protect what is around us. Then our job as a waste removal company will be easier to do. Fly tipping is a big problem. So, speaking about challenges to clear waste – I can honestly say, that we help London to be a lot cleaner.
7. Have you seen progress in London when it comes to sustainability and the environment since you founded Snappy Rubbish Removals?
Certainly yes. Keeping London clean is a big challenge when it comes to waste disposal and protecting the environment. Twelve million people live here and clearing the waste effectively is not an easy task. However, all the councils are helping a lot. Where they can't we, the rubbish removal companies, come in. In terms of disposed waste, there are many technologies available to help reduce the landfill such as modern waste carbonisation plants. Here, the general waste is fed into a furnace which creates heat. This heat is used to boil water to make steam which spins turbines. The turbines are connected to generators which generate electricity. Wood becomes paper, glass, metal, and plastic are being fully recycled nowadays.
8. What would you say is the biggest challenge of running a rubbish removal business in London?
Certainly, one of the most difficult tasks is advertising. We are investing a lot of money to be one of the top choices and that gives us a distinctive advantage over the other companies. Also, our experience makes us a company, which can afford to provide the best possible waste removal price, due to the optimised recycling process we have invented. The prices are going up (especially when the economy is struggling), which leads to increasing the rubbish removal price. The customers are not happy (who is?) and this also makes running a waste removal business in London very difficult. But with the right attitude and experience, a good company can do its job well.
9. Where do you see Snappy Rubbish Removals 5 years from now?
I am very positive about the business we are in. I know there will always be waste to be collected (it never ends). People can't manage to do that by themselves, as they rely on suitable transportation, a place to tip the rubbish etc, they will continue to be looking for companies like Snappy. Many customers also need help dismantling old furniture, taking out heavy items, and doing garden and house clearance. And we are doing all this in the best way, we are investing more money and efforts in improving our services. This gives me hope that we will be getting better and better. Snappy Rubbish Removals has been achieving constant improvements since we started a long time ago. I have a strong belief that Snappy will be one of the top, as it is now, in 5 years' time.
10. Do you have any business advice for entrepreneurs in the waste removal industry?
My advice to everyone who would like to establish a waste removal business is to first conduct detailed research about every possible aspect of the work involved from advertising, and cost-effective disposal of the waste to government regulations etc. It is a difficult task, but if you are a hardworking, dedicated person, nothing is impossible as there certainly is a high demand for such services in London while the city continues to grow.
In our podcast with Stan we reveal further insights into the pollution affecting London and the best ways to manage the waste problems and environmental challenges the city experiences:
Snappy Rubbish Removals Online:

Website: https://www.snappyrubbishremovals.co.uk
Social Networks:
https://www.facebook.com/snappyrubbishremovals
https://twitter.com/SnappyRubbish
https://www.youtube.com/@snappyrubbishremovals7382
We thank Stan for sharing his wisdom with our London Business News Community.
Author Profile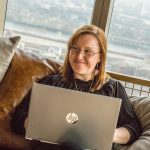 Blogger and Educator by Passion | Senior Online Media & PR Strategist at ClickDo Ltd. | Contributor to many Education, Business & Lifestyle Blogs in the United Kingdom & Germany | Summer Course Student at the London School of Journalism and Course Instructor at the SeekaHost University.