Before the pandemic and the mandatory quarantine, many of us lived off takeaways and dining out. But now, since most of us are still in isolation, it pushed people to experiment in the kitchen and expand their repertoire to more than frying an egg.
But home cooking is not a walk in the park (or kitchen!). Not everyone is as gifted as Gordon Ramsay, but it doesn't mean you can't learn some new tips that will rival his professional cooking!
If you want to elevate your home cooking or even add some kitchen tools to make your life easier, look no further. Here are four easy hacks that you can do anytime!
Don't be afraid to use seasoning in every dish
People are usually scared of overdoing the salt and pepper on their food, but they're actually missing out on a more delicious food experience. Salt is essential in every dish, and it's not as bad as we might think! We are used to people telling us to go easy on the salt in our diet – but this applies to processed foods that are filled with sodium.
Go ahead and season your food with salt, paprika, nutmeg, oregano, basil, cayenne pepper, and many more. Adding a little bit to simple meals like eggs or toast will already elevate your dish. Experimenting with different types of seasoning will also help you achieve the flavors you like best!
Use separate cutting boards while preparing your ingredients
This should go without saying, but chopping boards should not be universal. Unfortunately, there are a few health risks from consuming raw food like chicken and pork. You could seriously get sick from using the same chopping board for raw food as you do for fruits and vegetables!
Assign a cutting board for your ingredients – this way, your kitchen is not cluttered, and you remove the risk of contracting salmonella. Oliver's Kitchen, a new kitchenware brand has an awesome set of bamboo cutting boards in 3 different sizes. This is an excellent option for home cooks, especially if you are into charcuterie or cheese boards. Since it's made of bamboo, it can easily double as a serving tray for you and your guests.
Explore with many herbs and vegetables
People are used to cooking with garlic and onions, and that's it. But there are several flavor possibilities when you add other vegetables like bell peppers or even herbs like parsley. You may even want to invest in a spice rack for your kitchen.
While incorporating more ingredients means added costs and a longer time to prepare meals, it is surely worth it. You might even surprise yourself with how much you've evolved as a home cook in a short amount of time once you get used to cooking with more flavors.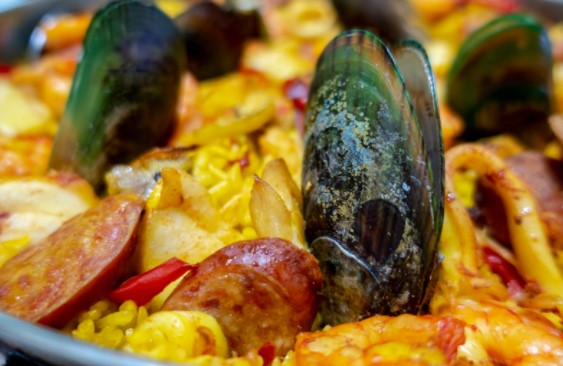 Have kitchen tongs on hand for every meal
Lastly, having the right tools is very important! A pair of kitchen tongs are essential in your kitchen because you can use these to cook anything from meat, vegetables, fish, pasta, even for preparing salads. Good cooking tongs will come with a locking mechanism that you can easily adjust depending on your needs.
These tongs are also heat resistant, so you don't have to worry about accidentally burning yourself. They even come with a handy stand, so you can maintain a clean working surface while cooking and preparing your tasty meals at home. There are so many kitchen tools that you can use to cook up your favorite meals.
When dining out is no longer an option, and ordering a takeaway is too risky, these tips will surely step up your kitchen game. And most cookware retailers have everything you need for a smoother experience and tastier cooking experience.
Author Profile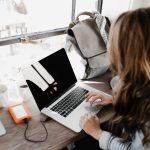 Blogger by Passion | Contributor to many Business Blogs in the United Kingdom | Fascinated to Write Blogs in Business & Startup Niches