A London life is incomplete without two cute puppy eyes by your side (the more the better).
Dog breeds are, undoubtedly, the most faithful and trustworthy animals on this planet. They are regarded as a man's and woman's best friend, and they have proven this time and again. Your pet dog says a lot about you. Your choice of breed describes your personality and emotions.
In London, where people lead a hectic lifestyle, they need to choose the breed carefully before committing. So, they want to ensure that their four-legged friend will stick around for a foreseeable time, accompanying them to outdoor London restaurants, parks, and attractions.
Hence why they should know how long dogs live before choosing the best dog breed to share a life in London.
Here are the dogs with longest lifespans and that make the best companions for Londoners, starting with the shortest average lifespan and ending with the longest living dog breed.
1. Dogue de Bordeaux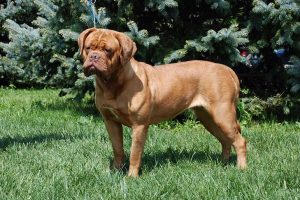 Dogue de Bordeaux is also known as Bordeaux Mastiff, French Mastiff, or Bordeaux dog. It is a French mastiff breed that originated from France, as the name suggests, and they are very powerful, with a muscular body. They are one of the most ancient French breeds. They are popular and have been put to work in various fields in the past, which include pulling carts, guarding flocks, and transporting heavy objects. They're quite tall dogs with the height of a male dog being between 61-69 cm and the height of a female dog being between 58-66 cm. Any Londoner opting for this breed would require a spacious home ideally with a garden or nearby park. Their average lifespan is 5.5 years, which is more suitable for dog lovers looking for a change more frequently.
2. Chihuahua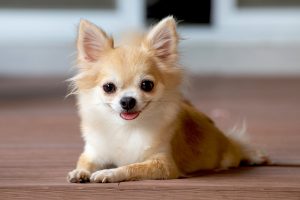 They are one of the smallest breeds, but one of the most popular among dog lovers, especially in cities. Their personality is commendable, and they carry themselves with grace. Fun fact, the breed is named after the Mexican state Chihuahua. They were a rare breed until the 20th century. There are two varieties of Chihuahua, namely the smooth coat and the long coat. Their height ranges from 15-25 cm and their weight ranges from 1.8-2.7 kg, meaning they can neatly fit into a handbag to accompany busy city workers or travelers. Their average life expectancy is 7.1 years, which makes them more suitable for Londoners looking for a shorter commitment.
3. Cavalier King Charles Spaniel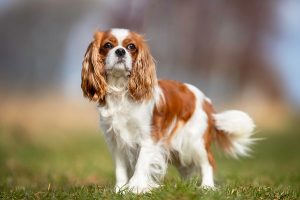 The name of this breed flaunts its association with British history. They have the attentiveness of a toy breed but are also athletic. They are considered noblemen in the dog community. Their height ranges from 30-33cm and they weigh between 5.9 to 12.7 kg. The average life expectancy of this breed is 9.9 years. They have become very popular among Londoners for their friendly nature and all-around beauty and grace.
4. Staffordshire Bull Terrier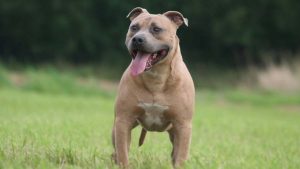 Staffordshire bull terriers are known for their muscular built, courage, and attentiveness. Good breeding has resulted in transforming this breed into a playful, cheerful, and friendly companion. Growth spurt takes them up to 15-16 inches, but they weigh between 23-37 pounds (estimated value). Their appearance is bold and firm, and they have prominent cheek muscles. However, the new breeds are more kid-friendly, soft, and easy to play with. They have an average lifespan of 10.7 years, which makes them a good choice for young London families.
5. German Shepherd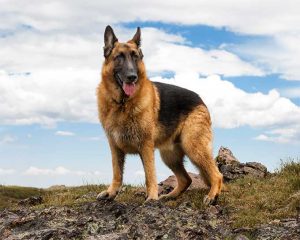 They are considered the best all-rounders for all types of activities. They are highly intelligent, have a muscular build, and are large and agile. Their personality traits include loyalty, confidence, courage, and steadiness. They are loved all around the world. Their height can go up to 60 to 65cm in males and 55 to 60cm in females. Their weight ranges from 30-40 kg in males and from 22 to 32 kg in females and they have an average life expectancy of 11 years. Londoners opting for this breed should ideally live in the suburbs of this city to give the dog sufficient space and as they are good watchdogs, they can be a great asset for bigger properties.
6. Cocker Spaniel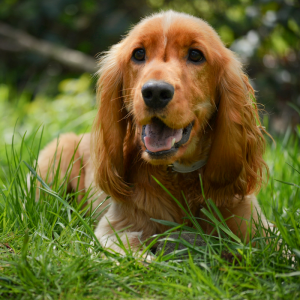 Cocker Spaniel is a dreamlike breed that has big eyes and a beautifully radiating personality. They are one of the most loved and adored breeds. They were originally trained and bred to be hunting dogs but soon gained their popularity as bubble-eyed, lovable pet dogs. The fluffy long ears along with their cuddly fur are among the best features of this breed. No one can stop themselves from falling in love with these lovelies. The Cocker was declared as America's most popular dog breed for years. Even Barbie was spotted with a Cocker Spaniel. They have an average life span of 11.5 years and are very compact and sporty, making them the perfect companion for active Londoners that like to show off their dog.
7. Labrador Retriever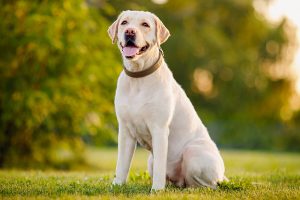 The sweet Labrador Retriever is one of the most popular dog breeds in London and other cities. They are friendly, outgoing, and free-spirited. The male's height can go up to 57cm and the female's to 56cm. They can weigh up to 36kg in males and 32kg in females and their average life expectancy is 12.5 years. A relatively taller breed with a longer life expectancy, this dog is suitable for Londoners looking for a companion to sprint as well as cuddle with.
8. Jack Russell Terrier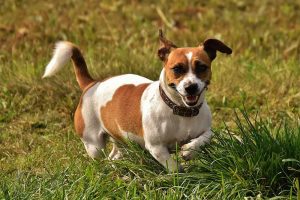 The Russell Terrier was originally bred for foxhunts, but its plush, toy-like appearance stole many hearts. Don't go by its looks, it's hardworking and eager! They have intense personalities inside a little body. They grow up to 10-12 inches and have beautiful almond-shaped eyes that can soften your heart. How long do Jack Russells live? They have an average lifespan of 13.4 years and make a long-term friend for any Londoner.
9.  Border Collie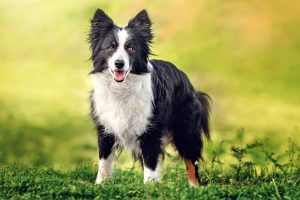 For busy Londoners, Border Collies are one of the most ideal companions. With an average life span of 13.5 years, these cute little creatures are hardworking, energetic, and athletic. Their height ranges from 48cm to 56cm in males and from 46cm to 53cm in females. Their weight ranges from 14kg to 20 kg in males and 12kg – 19kg in females. They are intelligent and easily trainable which makes them even more popular among pet lovers.
10. Miniature Poodle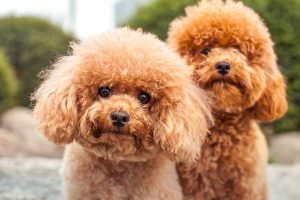 Covered in plush fur and looking like a ball of love, the miniature poodle is for sure going to be just like a child to you. They are cute, elegant, athletic, emotional, and best companions for kids. They stand at 15 inches or lower and have a life expectancy of 14.2 years. Filled with life and energy, these little furry friends will brighten up any Londoner's day, every day.
The Dog Choice is Yours, Londoners
The life expectancy of dogs can differ greatly as seen in this list. It is believed that 15 human years is equal to the initial year of a medium-sized dog's life. The second year of a dog's life equals nine years in human life. It is also scientifically proven that smaller dogs live longer than bigger ones. So, when choosing a four-legged companion as Londoner, one would need to match the dog breed they favour with their London lifestyle requirements and lifespan, as no one wants to let go of a best friend because of avoidable issues, and in London, it may be more challenging to find the right breed, so choose wisely.
Author Profile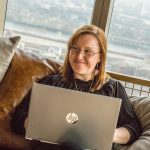 Blogger and Educator by Passion | Senior Online Media & PR Strategist at ClickDo Ltd. | Contributor to many Education, Business & Lifestyle Blogs in the United Kingdom & Germany | Summer Course Student at the London School of Journalism and Course Instructor at the SeekaHost University.