Corporate events are an essential part of business life. They help improve company culture, strengthen team cohesion, and reinforce the values and purpose of a business.
Most companies will run some form of event, whether it is to improve employee satisfaction or promote products and services to their customers.
But the events industry has been harbouring a dirty secret. Research conducted by The United Nations, Forbes and American Express concluded that events damage the environment, often generating significant waste, single-use items, and additional carbon. When running an event, businesses want to organise it quickly, often seconding colleagues from other parts of the organisation to help arrange them. They give it a good go but usually pay little attention to the environmental impact because it is not part of their core role or skill set. Then they return to their job role and forget about the event they just produced.
The research conducted by Beacon Live suggests that the events industry produces 1.2 billion kg of CO2e and 1.89kg of waste per delegate per day, which leaves a significant mark on the planet and is unsustainable for future generations.
That is why events and internal communications agency Mocean have decided to act. They are shaking up how they produce events for their corporate clients and launching a sustainable events playbook called Plan it First. The playbook contains a groundbreaking strategy, operational framework and supplier database.
The aim is to put the planet first by eliminating harmful elements from their productions, looking in granular detail at each event they produce, and aiming to reduce the environmental impact on areas such as carbon, waste, energy, food and water. But that certainly does not mean compromising the quality given the alternatives now available for most parts of an event.
Mocean encourages their clients to think differently, invest sustainably in their events and consider the most intricate details which, if otherwise ignored, will cause significant harm to the environment.

Mocean Founder Mick Lindsay explains;
"creating modern, progressive and empowering places to work makes perfect sense but makes no sense if we damage the planet in the process."
With the rising importance of ESG (Environment, Social, and Governance), which has become the basis whereby investors make informed decisions about where to invest their money, the demand for businesses to showcase the actions to address environmental issues has become even more crucial. Plan it First will provide a connected and measurable solution for companies to reach their targets and responsibility to ESG.
Mocean has aligned Plan it First with the UN Sustainable Development Goals, emphasising that they genuinely have the bigger picture in mind. This new framework provides a viable alternative to minimise the impact of corporate event production. They hope it will also disrupt an industry which has turned a blind eye to the damage it causes.
Author Profile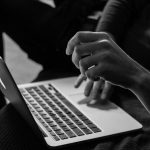 Always on the chase after hot and trending London and UK business news that disrupt, inform and inspire.