Just as each bid and tender opportunity differs in overall contract value, the scope of works, geographic area, and residents/service users, there are similar levels of difference between buyers and purchasing authorities.
Beyond a simple public-private sector split, meaningful differences exist between buyers, which can be researched by bidder organisations and give them an advantage within the quality portion of a tender.
For businesses looking to enter a competitive tender exercise, researching the purchasing authority should be an indispensable aspect of the 'bid/no-bid decision', which ensures the opportunity will align with your organisation's long-term objectives.
Consequently, analysis and breakdown of buyer organisations in the bid and tender sector can prove fruitful for businesses across all industries looking to gain insight into how to expand their business, procure more contracts and increase revenue.
With 14 years of experience, over 7,000 ITT and SQ submissions, and a fully auditable 85% success rate, Executive Compass are well positioned to explain the divergences in purchasing authorities and how this can be utilised when drafting quality responses.
Private sector organisations
Pronounced differences exist between the tendering processes in the public and private sectors, including: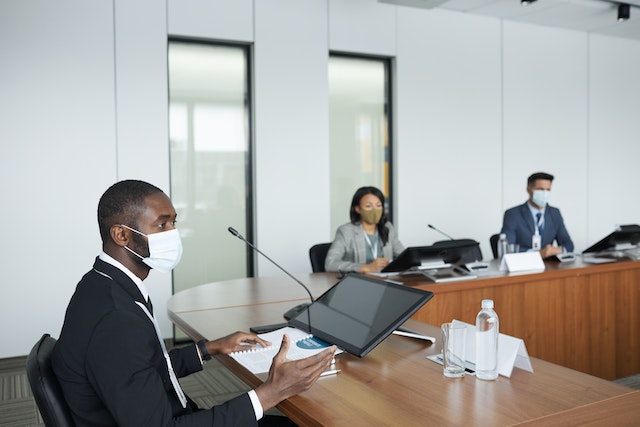 Regulations:
Public authorities are constrained by a greater number of government regulations, such as publication of opportunities, evaluation criteria, and a requirement to provide feedback to all tenderers, governed by the Public Contract Regulations 2015 in England and Wales and the correlating 2015 Scottish legislation enacted by the devolved government. In contrast, tendering exercises in the private sector have limited and mostly voluntary obligations based on internal 'best practice'.
Transparency:
As part of the above procurement regulations, public sector buyers are required to produce an audit trail of all relevant spending and information, such as pricing schedules and successful tenderers, in addition to providing equal opportunity to all organisations participating in the procurement exercise. Private organisations are not governed by regulations of a similar stringency – indeed, it is often disadvantageous for the buyer to release details as it would give bidders an advantage, particularly when pricing goods/services.
Quality/price split:
Understandably, private sector buyers are driven by profitability and price points during procurement, usually translating to an outsized split in favour of price from evaluators. In the public sector, the quality portion of tenders will typically be closer to a 50/50 split between quality and price, even occasionally constituting 100% of the evaluation criteria for some sectors, such as health and social care.
Objectives:
Although buyers in both sectors will be looking to appoint the most competent and capable supplier to the contract, private sector authorities will emphasise added value in their decision-making, such as additional services which can be offered outside of the contractual scope of works/services. Public authorities may adopt a more holistic approach to determine how suppliers would benefit the wider community or implement considerations for appointing SMEs in accordance with central government targets.
It is important to note that, in contrast to the Find a Tender and Contracts Finder services operated by the government, there is no centrally organised portal or noticeboard for private sector contracts, framework and dynamic purchasing systems. This means that tenders from private buyers will need to be found independently or through industry word of mouth, leading to a lower volume of opportunities overall.
Scottish authorities
As mentioned above, Scottish public procurement is subject to its own statutes and legislation from the devolved government, with the Procurement Reform (Scotland) Act 2014 providing an overall framework for the procurement model.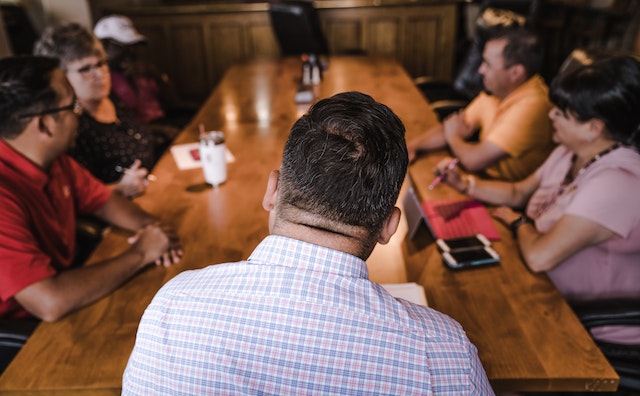 In accordance with their own legislation, there is a different threshold for public sector tenders – all qualifying notices (above the £50,000 threshold) are advertised on the Public Contracts Scotland website. According to data held by Tussell, the 2022 calendar year saw over 4,000 contract notices published by Scottish public authorities, for a total value of £33.1 billion.
Behaviours and priorities
In contrast to the Standard Selection Questionnaire or SQ used by English, Welsh and Northern Irish buyers, Scotland's Single Procurement Document (SPD) is the standardised template which governs public procurement. Based on 20 years of development, the Scottish Model of Procurement has also introduced other unique elements to the tender process, including:
Community benefits:
Closely aligned with the social value system in English and Welsh procurement (with an additional focus on underrepresented groups), tenderers in Scotland are required to outline all economic, environmental, and social community benefits which will result from contract award. This can include local employment or apprenticeship opportunities, spending with the local supply chain, any monetary/in-kind/charitable contributions and volunteer hours to support community projects.
Fair Work Practice:
The introduction of the Fair Work Framework in 2018 consolidated a requirement for tenderers to offer employment in accordance with the five 'dimensions' of fair work; security, respect, opportunity, fulfilment and an effective voice for employees. This can be evidenced by demonstrating fair and equal pay for all employees, avoiding exploitative employment practices (such as inappropriate use of zero-hours contracts), supporting workforce engagement through union representation, and adherence to the Prompt Payment Code when paying subcontractor and supply chain invoices.
Increased minimum standards for health and social care:
The Scottish devolved government has strengthened obligations to service users within health and social care systems. This includes free personal care for all persons aged 65 or older and a minimum 12 months' post-diagnostic support for each person diagnosed with Alzheimer's or dementia. Increased standards and obligations typically translates to increased tendering opportunities within the health and social care sector, such as supported living and domiciliary care.
Varying focuses from Scottish authorities require a more tailored approach to bidding, particularly within the quality aspect of the submission, when evidencing suitability.
Central government authorities (e.g., Crown Commercial Services and Ministry of Defence)
Over the 2021-22 financial year, central government authorities spent nearly £300 billion on procurement, compared to a little over £70 billion for sub-central authorities.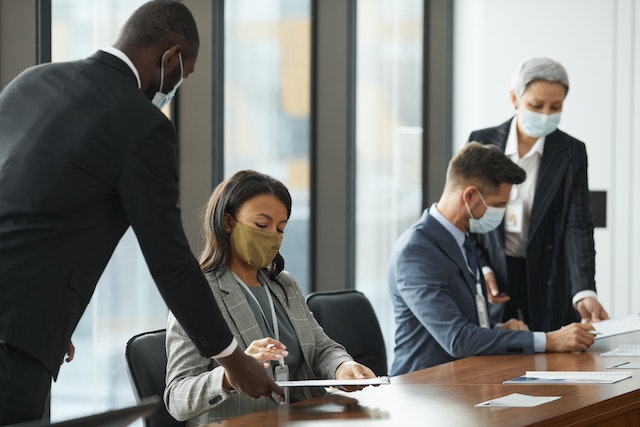 The current threshold for entering a procurement exercise for central government authorities is £122,976. Central government contracts provide key business stability across a range of sectors, including construction, soft and hard facilities management, and professional services such as interpreting/translation and IT services.
Behaviours and priorities
As they are tasked with delivering nationwide goods and services, central government contracts are typically implemented across a wide geographic area. Even if the contract is divided into geographic lots, tenderers may be required to be flexible with their approach. Consequently, priorities within the tender may include:
Sufficient contract resourcing across all geographic regions to meet the scope of works, KPIs and response times outlined within the tender documents.
A flexible delivery model which can support delivery to various locations across the country, where requested/required.
Strong supply chains with multiple suppliers for each part/material, demonstrating resiliency in the increasingly common event of supply chain shortages.
Lastly, the introduction of Procurement Policy Note 06/20 stipulates that all procurement opportunities with a central government purchasing authority must have a minimum 10% weighting to social value responses within the tender evaluation criteria. It is therefore highly advisable for bidder organisations to have a feasible and realistically enforceable social value action plan prior to tendering for a central government contract.
Sub-central government authorities (e.g., local councils, schools and housing associations)
As part of wider Levelling Up efforts, the current government's increased emphasis on devolution producing a £1.4 billion deal for the Northeast Combined Authority, a £640 million funding stream for Greater Manchester and £1.14 billion earmarked for the East Midlands Mayoral Combined County Authority. All deals are reviewed, monitored, and approved in accordance with the English Devolution Accountability Framework to ensure sufficient scrutiny and accountability of public funds.
Sub-central authorities are an excellent option for organisations looking to expand business operations and increase revenue. This is particularly relevant to SMEs, who figure largely in local authority supply chains – for example, a report from the British Chamber of Commerce reveals that local government bodies spent 38% of procurement budgets directly with SMEs.
Behaviours and priorities
Understandably, sub-central government contracts will have an increased focus on delivering services in the face of local challenges. This can include:
How goods or services will be delivered to a religiously and ethnically diverse population.
Ensuring residents in rural areas will receive a similar response time, level of service and timescales to those in an urban environment.
Proposals for integrating with the council's directly employed workforce or existing projects, facilitating a seamless transition into service delivery.
Lastly, although social value is not a legislative requirement for local authorities, there has been notable enthusiasm and emphasis on this aspect within the tendering process. As such, commitments typically comprise between 5-20% of the total evaluation criteria.
How can organisations use this information when tendering?
Based on research conducted in advance of the tender writing process, information about buyers can subsequently be integrated when drafting quality responses.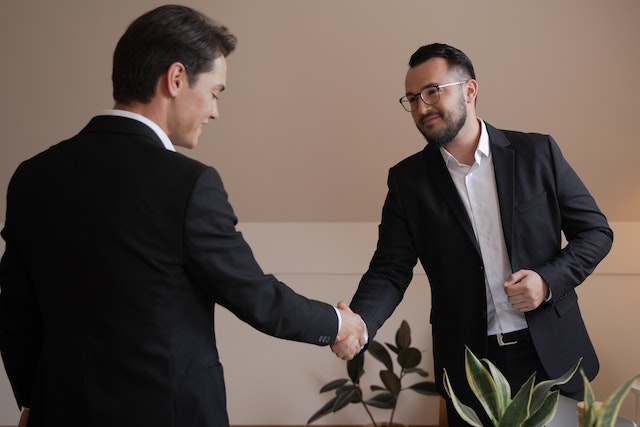 This will aid in adding persuasiveness and specific benefits to standard features of service delivery, thereby receiving higher marks from tender evaluators.
A few examples include the following:
Response
Examples
Mobilisation
Just as the mobilisation period will be affected by the overall size of the contract and scope of works, authority preferences can also impact any mobilisation plans and correlating responses. Information pertaining to the purchasing authorities can therefore inform and shape the overall programme. When drafting responses, refer to the following:

If the buyer is a sub-central authority: Evidence any named representatives or points of contact and how they will be informed and involved in each step of the mobilisation period.
If the buyer is a central government authority: Research and reference their preferred systems for reporting or invoicing to demonstrate how you will deliver a seamless start to the beginning of service delivery.
If the buyer is a private sector authority: Make reference to any policies which inform working practices when creating health and safety risk assessments and safe systems of work.

Including the above information will evidence your attention to detail to the purchasing authority and a willingness to conform with their preferred working methodology.

Contract resourcing
As above, resourcing will be contingent on the size, scope and geographic area of the contract specification. This is an excellent topic to demonstrate knowledge and research of the purchasing authority, by incorporating the following into responses:

If the buyer is a central government authority: Discuss allocating resources to named geographic regions within the contract, acknowledging specific challenges or potential risks (such as servicing rural or difficult to access areas) alongside mitigation measures.
If the buyer is a sub-central or local authority: Emphasise staff knowledge of the local area by evidencing previous experience in delivery or the local staff which will be appointed to the contract – for example, Welsh-speaking employees if the geographic area includes Wales.
If the buyer is a private organisation: Evidence supply chain service agreements close to their central delivery points, in addition to any local offices or depots, thereby allaying any concerns about lead times or difficulties in procuring specified materials.

By outlining a detailed resource mapping exercise, breakdown of potential risks/challenges to delivery and analysis of the geographic area, evaluators are more likely to award higher marks to any responses around contract resourcing.

Customer service
Customer care procedures and overall approach to service is one of the most common topics encountered within the quality portion of a tender. Regardless of the type of buyer, they will want to know works or services will be delivered not only to a high standard, but with excellent customer service and communication.

To personalise a customer service response to the opportunity, integrate the following information from authorities into responses:

If the buyer is a central government authority: Research the buyer's residents or client base to understand if current customer service processes need to be altered – for example, providing translated or alternative format (e.g. Braille) versions of communications for diverse areas of the contract, maximising accessibility.
If the buyer is a sub-central authority: Scan the council or housing association's website for any customer care policies or complaints/feedback procedures. Subsequently, to successfully demonstrate you can integrate requirements and working practices into service delivery, discuss interfacing with the existing procedures within quality responses, including previous or similar experience where appropriate.
If the buyer is a private organisation: Identify value for money opportunities prioritised by the buyer, such as offering training on supplied products or services or a dedicated helpline/inbox to expedite resolution times.

Social value and community benefits
As discussed above, social value and community benefits are becoming an indispensable aspect of the tendering process. New reports from the Chartered Institute of Builders and The Social Value Portal have outlined how, more than a decade after the introduction of The Social Value Act 2012,  'social value is in expansion mode.'

If the buyer is a private organisation: Identify any ESG or social value commitments the organisation is currently party to and see if this aligns with any offerings you are prepared to make, creating a synergistic effect.
If the buyer is a sub-central authority: Research existing opportunities within the administrative boundaries or third sector organisations they currently partner with to deliver community projects. This can include local colleges for sourcing apprenticeships, charities for donations/volunteer hours or even local sports teams in need of in-kind contributions.
If the buyer is a Scottish authority: Ensure your organisational practices are aligned with community benefits and Fair Work requirements, such as payment of Real Living Wage to all employees.

As social value benefits can be used as positive examples of local projects for residents and community stakeholders, they are highly valued by purchasing authorities and should be given due consideration.
Concluding thoughts
Pronounced differences exist between different purchasing authorities – with these differences will come a variance in behaviours, priorities, and preferred working practices. For example, sub-central authorities may want an increased emphasis on tackling local challenges, whereas central government contracts could reward a nationwide service delivery structure with plenty of contingency staff.
However, it is impossible to prescribe behaviours and priorities to an authority without conducting diligent research prior to entering the tender exercise and drafting responses. Dedicating time to researching the past behaviour of buyers can add depth, detail and persuasiveness to quality responses, leading to a higher overall score and better chance of winning a contract.
Author Profile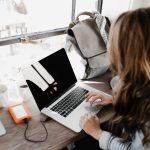 Blogger by Passion | Contributor to many Business Blogs in the United Kingdom | Fascinated to Write Blogs in Business & Startup Niches