CBD skin care products of all kinds are becoming increasingly popular, and while CBD may be a part of the marijuana plant, it has far more comprehensive health benefits than people think, even for the skin.
CBD skincare products are in such high-demand now that women and men of all age groups are testing them.
From chapsticks to sunscreens, from cleansers to face creams, there's a wide array of CBD-infused skin-care products that are trending in the skin-care industry. Not only do they benefit the skin's appearance, but they also help to reduce hyperpigmentation and acne.
So, let's take a deeper look at the benefits of these skin care products first.
Is CBD Really Good For Your Skin?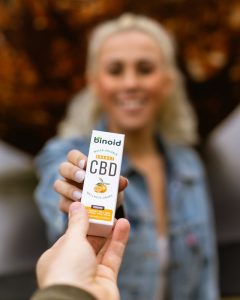 It is now common knowledge that cannabidiol has some antioxidant and anti-inflammatory properties that can help deal with skin-drying problems. It can also treat issues like skin inflammation, radical damage, etc. It also reduces the sebum production in your skin, so in a way, it fights acne too.
The two significant issues of skin aging are hyperpigmentation and acne. So, if you use CBD-infused skincare products, they can balance melanocyte production and oil production together. It can also directly impact sebocytes which will control sebum production and fight acne.
It will further help to deal with skin swelling, redness, and itching problems. Even some people face skin irritation from conditions like psoriasis and eczema, so CBD skincare products offer health benefits here. In addition, it keeps your skin hydrated and moisturized, and that's a significant reason for some men also using it.
How To Apply CBD Skincare Products?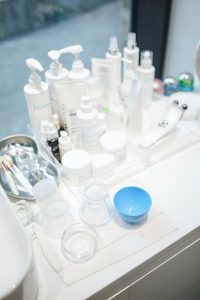 As the name suggests, CBD skincare products are, of course, for the skin. But you can find them in different forms like a serum, spray, moisturizer, or mask. Like regular skincare, you can make all these CBD products a part of your daily beauty regime. There are instructions to use each of these products mentioned on their labels. Follow them, and you are all set to have healthier-looking skin in the next few days or weeks.
If you don't want to apply CBD skincare products right away, you can start drinking CBD Coffee to test its effect on you and you can find different London coffee shops that offer such here. Yes, we are not kidding. The most important benefits of CBD coffee are better rest and improved sleeping patterns. And, when you sleep peacefully at night, you are bound to wake up with plumper and fresh-looking skin, right?
What Are The Best CBD Skin Care Products To Use?
If you are as skeptical as others about using CBD skincare products, you should try the most reliable brands in the market. Compare their customer reviews of the products you are interested in first and perhaps find some more information in forums or social media groups.
To help you finalize your decision, let's look at the following trending CBD Skin Care Products:
Vertly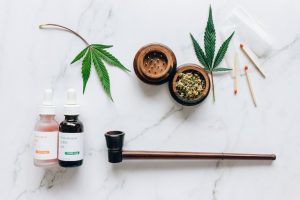 If you start searching for CBD skin care products, there's no chance you won't come across this brand. They use some powerful herbs in combination with CBD hemp, and that's what makes their products so magical. The Lip Butter, Glowing Face Serum, and Soothing Floral Face Mist are some of their most famous creations so you can try them once.
Lily CBD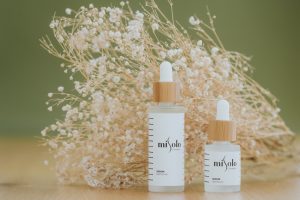 If you are a fan of aloe vera for your skincare routine, you must try out this brand. Their CBD-infused aloe vera cream is not at all thick and sticky. Instead, it makes your skin feel light, and you will feel rejuvenated almost instantly after applying it. I have used it on my dry ankles and have seen how moisturized they have become since then.
Seabedee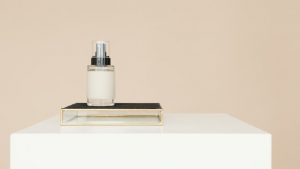 There are not many brands that will give you a whole skincare routine, and that's why Seabedee is the best. Their facial cleanser, aloe and rose hydrating mist, regenerating mask, and moisturizer are perfect CBD skincare products for anyone. And don't worry, if you use these products on your skin, there's no chance you will face weight loss.
London Shops That Sell Recommended CBD Skin Care Products
If you are still unsure if you should buy CBD products, you can head to trusted shops on the London High Street that are selling the most authentic CBD skin care products. You can ask all your questions here to ensure you go for the most suitable product for your skin requirements. If you buy from them, you will get a consultation and your product or perhaps even some testers to take home.
1. Otherside Cannabinoid Dispensary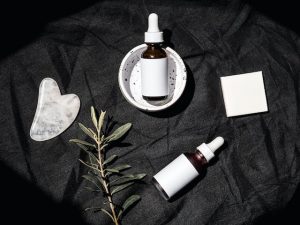 This store is the pioneer in bringing CBD to the UK market. They have invested a lot of time and effort to research these products to provide their customers with some high-quality CBD products. You can get CBD balms, rolls, massage oils, serums, creams, bath bombs, and many more in their Notting Hill store. On top of that, you can get CBD beverages, CBD oils, CBD edibles, etc. here, providing you with an all-around CBD experience.
2. Hemp Botanics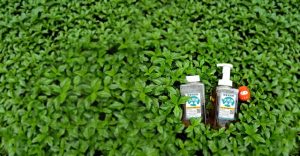 This store is located on Portobello Road, London's most famous street market and it is dedicated to bringing the most exclusive CBD-infused products to UK and international customers. All their products meet a standard consistency and quality level, and the sales staff will be able to provide you with a consultation about the most suitable skin care procedure for you. The skin care products they offer consist of several collections.
3. Canna Club Shoreditch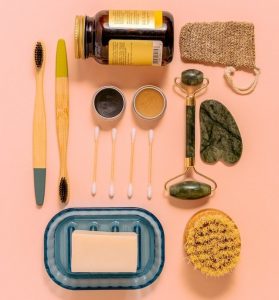 It is one of the best shops for CBD skincare products in the East of London. You can get a wide variety of CBD oils and skin care products that will indeed rejuvenate your skin. Besides its own products, the store also sells products of other trusted brands. With their constant effort, many Londoners have gone beyond the taboo of CBD now.
Final Thoughts
If you think CBD skin care products are still not for you, you can talk to your dermatologist to make sure you use the right product on your skin. The CBD product brands and shops we have mentioned here are all highly recommended regarding their services, but at the end of the day, it is down to your own research to identify the most suitable CBD skin care products for you.
Ani Johnson, a passionate blogger, has shared her thoughts, ideas, and experiences through this guest post. Ani Johnson is associated with EssayWritingGuides, ThePetsMagazine, TheParentsMagazine & Gossipment.
Author Profile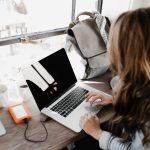 Blogger by Passion | Contributor to many Business Blogs in the United Kingdom | Fascinated to Write Blogs in Business & Startup Niches