Residents in London can now breathe a sigh of relief. No more having to endure crossing trash-filled paths, jumping over dirty puddles of reeking dirty water, or working in unpresentable conditions. All Junk Removal is a rubbish removal company here to do your dirty work. They will help clear junk from your office, school, garage, house, construction site and so on.
Our London Business New team had a call with the All Junk Removal and wrote this sponsored article.
All Junk Removal never shy away from a challenge. They also do not discriminate. Whether you need less junk or truckloads of trash emptied from your space, all you have to do is make that call. They'll be there before you know it.
What you can expect from All Junk Removal Company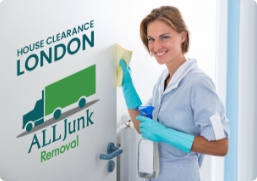 London is an ever thriving hub for business and residential apartments. In such a populated area, it's likely to get messy pretty fast. So what role do you play to ensure you take responsibility for how clean and hygienic your space is? By contracting one of the reliable rubbish removal companies in London to collect your trash.
What can you expect from us?
Assistance in clearing waste from your house, demolished building, residential property, garden, loft, shed, commercial estate and so on. They also clear unwanted pieces of furniture and old electronics of any type or size.
All their staff members and workers are well trained to treat clients with the utmost respect. They courteously answer your questions on-site and will go out of their way to offer assistance whenever you need rubbish removed. They work quietly and quickly making sure we cause as little distraction as possible.
It could be you want to get rid of dangerous/harmful waste quickly. Or you are expecting visitors shortly and you want your space to appear presentable. You can't wait until that day of the week we are scheduled to come to collect your waste. So why don't you take advantage of our emergency rubbish removal service? They are available on call for emergency and normal operations all seven days of the week, throughout the year. Rest assured that they will show up without fail.
It doesn't have to cost you an arm and a leg to keep your space trash free. All Junk Removal handles both large scale and small scale junk clearance. The one constant that remains through all our services is that they are moderately priced to accommodate your budget and to suit your needs.
Our prices depend on the weight and volume of the rubbish you want to be removed in addition to the labour that will be required. We may ask that you send photos of the trash you need removed or send a team to visit your property before preparing a quotation.
Whether you are seeking same day junk removal, you want emergency rubbish removal or weekly trash removal services; they will draft a quote that is affordable enough for you to finance.
Accidents are bound to happen every once in a while. Our their members could crack a window as they try to remove bulky junk from your property. They could also injure themselves while on the job. No need to worry; we are fully insured in anticipation of such occurrences. Though accidents are rare and far in between, they like being prepared for anything. Our insurance cover will ensure that you are compensated for any damage caused by our staff. It also covers treatment and medical fees for that staff member who suffered an injury while at work.
They have a wide array of vehicles all designed to transport all manner of waste safely. They have equipped our staff members with the necessary tools and protective gear to handle different types of waste without exposing themselves to harmful toxins.
When you need assistance sorting, recycling, lifting, or moving unwanted waste, you can call on them and we will show up with all the necessary tools and the expertise needed to do an excellent job.
Why All Junk Removal?
Are you in search of a reputable rubbish removal professional in London? Well, look no further because All Junk Removal is here to save the day. With them, there are no hidden fees or charges. All our dealings remain transparent. This, in the spirit of cultivating trust among our customers and upholding integrity.
They offer flexible, cheap waste collection and rubbish removal services. They work tirelessly to satisfy our client's demands. Whether you are a homeowner, a school principal, a shop owner, a landlord, a tenant, a restaurant manager, or a gardener, know that you can depend on them to clear unwanted items from your property. They are professional and fast.
Give them a call and prepare for quality rubbish removal services. They will pick up, load, transport, and recycle your small, heavy or bulky furniture. While they do not clear the clinical waste and chemical waste, they can service all other types of waste removal needs. For years they have provided efficient trash removal services to residents property owners and commercial business in London and it's outskirts up to 40 miles outside of M25.
Get in touch with All Junk Removal company in London now for help with all matters waste clearance. Make your booking today, and receive a complimentary discount.
Author Profile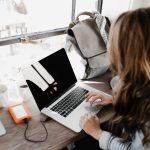 Blogger by Passion | Contributor to many Business Blogs in the United Kingdom | Fascinated to Write Blogs in Business & Startup Niches