Necessity, they say, is the mother of invention. The truth of that adage was put to the test during the covid pandemic when we had to devise ingenious ways of carrying out the tasks we would otherwise perform in person using just a laptop and a web camera.
For educationalists, this meant finding novel ways to deliver classes and provide student support via Zoom and Teams sessions.
In most cases, remote work was nothing more than a stopgap, but in the arena of education, several of the expedients hatched to keep students up-to-speed during periods of lockdown promise to become a permanent fixture in the post-covid classroom.
Not least among these is the personalised learning approach to learning that laptop-based classes lent themselves to.
Indeed, a recent Economist Impact survey found that 99% of educators agree that the covid lockdowns had "accelerated my school's adoption of personalised learning" and the pandemic has made a personalised approach to education "more relevant than ever".
If there is a growing consensus among educators that personalised learning is the way forward, there isn't quite the same agreement on what that means in practical terms.
As the Economist survey warns: "[P]ersonalised learning is more of a general idea or philosophy than a clear blueprint: there is no exact definition or agreed-upon programme".
However, although the term is yet to be pinned down, there is a consensus among educators on the general direction of travel suggested by the term personalised learning, with student-led learning and internet-based education as the twin axes around which the system will turn.
Overview: The AI Revolution in Learning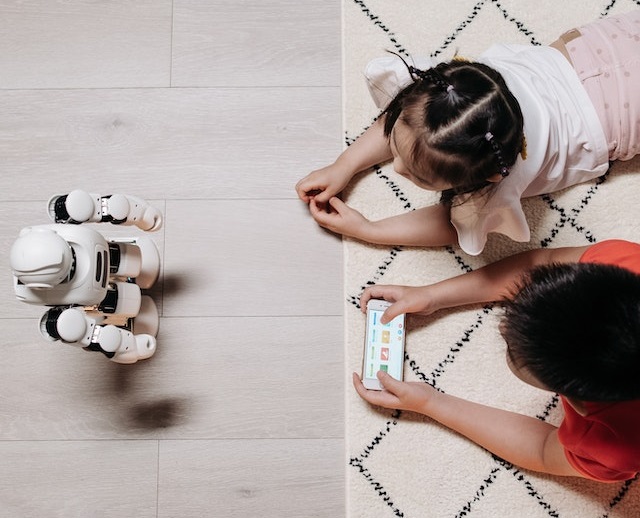 If a personalised approach to learning is to become the guiding philosophy in classrooms across the country, the prevailing teacher-led, top-down orthodoxy will have to adapt to let it do so.
Personalised learning, as the name suggests, requires a laser-like focus on the individual, not the collective, something a teacher in a class of twenty-plus students simply can't provide.
Artificial intelligence is ready to fill the gap and bring a much-need student-focused, learner-led ethos to the classroom that the education system has been crying out for, says Jim Rackbaugh, a senior advisor at the Institute for Personalized Learning.
"AI holds so much promise to reposition the role of learners and match experiences and instruction to learning readiness. I believe before long we will see significant shifts and widely spread adoption of AI tools."
How quickly AI is introduced into the education mix will depend in large measure on school authorities' willingness to adopt the new tech and disrupt traditional ways of teaching.
In the UK, inertia in the public school system has meant that the country is a bit of a laggard when it comes to AI in the classroom, with just a third of the country's schoolchildren using the technology in some form to help them with their schoolwork.
At London Tech Week in June, Prime Minister Rishi Sunak announced that he intends to catch Britain up on the AI front and highlighted the tech's potential for providing students with a more 'personalised learning' experience and reducing the burden on overworked teachers.
In the US, where private enterprise has for a long time played a prominent role in the provision of public education, edtech is already a fixture in many school systems, and educators have already demonstrated they are more willing to embrace AI than some of their counterparts in Europe.
Sal Khan, an edtech entrepreneur and founder of the online learning portal Khan Academy, is leading the charge on the AI front in the US.
In a recent TED talk, he told his audience: "We're at the cusp of using AI for probably the biggest positive transformation that education has ever seen."
Khan has put his money where his mouth is and developed Khanmigo, a chatbot assistant that provides students with personalised help in math, computer science, and composition. The bot, launched in March, has been given a test run among 500 public school districts in the US.
Khanmigo is just one of many AI aids edtech developers have in the pipeline. Similar tech has been developed by Varsity Tutors, DuoLingo, and most recently Google, which unveiled Notebook LM, previously known as Project Tailwind, at its I/O developer conference this summer.
Google describes Notebook LM as an 'experiment' conducted by its Labs department, one that allows students and teachers to "synthesise information from many different sources".
In short, what this means is that if given access to a user's Google Docs account, the AI will 'ground' itself in the information it finds there, essentially training itself on the data so that it can produce students with handy summaries and interactive content.
Use Cases of Personalised Learning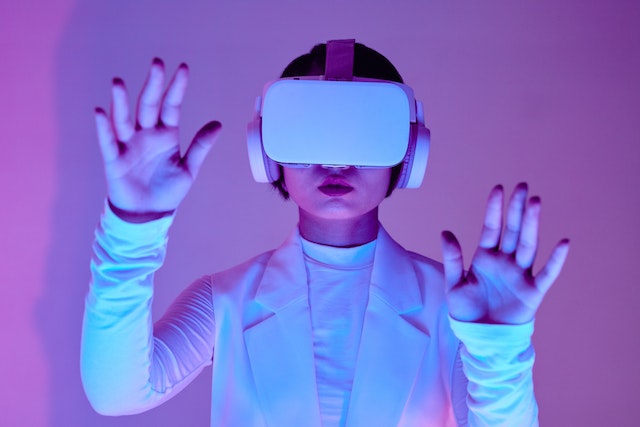 Personalised lesson material and interactive chatbots are just a couple of the ways AI is bringing a more personal touch to the way students learn.
John Bailey, a Fellow of the Chan Zuckerberg Initiative, in a recent blog post says he expects AI to have further and more far-reaching applications for education.
He highlights three areas where AI will transform education:
1. Instruction:
The natural language processing capabilities of AI chatbots allow users to conduct human-like conversations, which opens up the possibility for educators to offer students personalised and adaptive tutoring sessions that provide real-time student support and learn about the student as the student learns about the subject.
2. Administration:
AI can take care of some of the heavy lifting when it comes to the administrative tasks teachers have to perform. For example, an AI assistant might help with drafting lesson plans, crafting teaching materials, and designing student worksheets and quizzes.
3. Parent/teacher liaison:
Parents will be able to use AI to generate correspondence to interact better with their child's school or tutor; for example, they might use AI to draft a letter asking that their child join the gifted and talented programme or suggesting ways a teacher might devise an individualised education plan (IEP) for their child.
Adaptive Learning
Of the three use cases mentioned above, the one that holds the most potential for student learning outcomes is probably adaptive learning.
A mix of psychology and computer science, adaptive learning has been around since the 1970s, but only recently, with the advent of large language models and AI, has the prospect of a truly adaptive learning experience tailored to the individual student become a real possibility.
"Early attempts at adaptive learning worked only for very specific content and curricula," says Shantanu Sinha, VP & GM at Google for Education, in a recent interview in Keyword, Google's in-house publication.
However, recent developments in AI, especially in the arena of large language models (LLM) like GPT3 and Llama, have allowed adaptive learning to become a more proactive and responsive tool than it has been in previous generations when it was typically a piece of dumb technology that only spoke up when prompted.
This is essential because, in a class of some 25 or 30 students, it's inevitable that a teacher is unable to give the individual child the attention he needs. If he's stuck, he stays there until a teacher can attend to him. A passive piece of technology might help, but that depends on the student knowing how to use it to get the help he needs.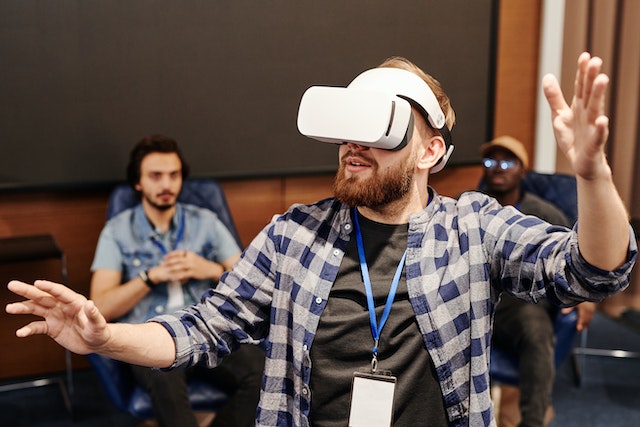 Conversely, with an adaptive learning tool, the student has a hyper-responsive, always 'on' bit of technology at his disposal that he can tap for real-time feedback and instant support.
This has a compounding effect on the student's education and his attitude to learning, suggests Sinha, who, before he took on his current role at Google was instrumental in the development of the Khan Academy and its suite of online learning tools.
"I saw a similar phenomenon back when I was part of Khan Academy. Over time, students not only became more proficient with subject matter content, but also in their ability to learn new material. They learn how to learn."
In an interview with online tutoring platform Go Student and LBN the chief growth officer shared insights into how AI will be utilised to better profile learner's development and progress to tailor the tutoring.
Knewton Alta – An Adaptive Learning Platform
Knewton is the brainchild of Jose Ferreira, the edtech entrepreneur who claims to have coined the term 'adaptive learning'.
Knewton's Alta platform exploits the power of AI to help students who are struggling with schoolwork and assignments.
Its machine learning algorithms can pinpoint students' knowledge gaps and provide dynamic, real-time remediation, sometimes redirecting the student to course material already covered but not yet mastered if it feels they need extra practice.
Research at Knewton suggests that this adaptive approach to learning is key to allowing students to retain, recall, and apply what they know.
Alta also allows teachers to take student personalisation to the next level by giving them the option of uploading open-source course material to the platform (for example, Wikipedia pages and online textbooks), content that can then be tweaked to meet the individual student's needs.
The Future: Learner-led Education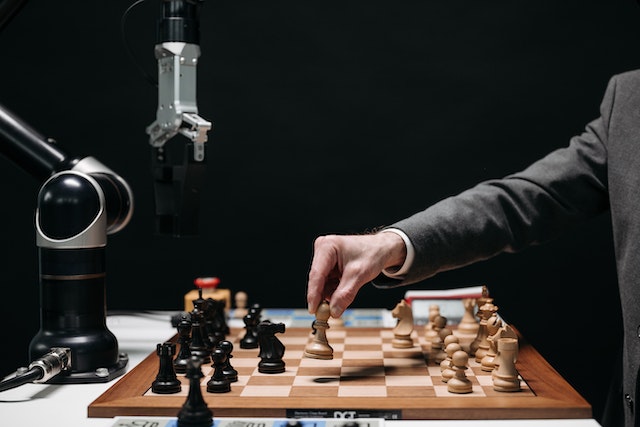 Like it or not, the post-covid classroom is a very different place from the pre-covid one.
During the pandemic, the onus was on the individual to guide his own studies and locate the technology that would allow him to keep in touch with his classmates and teachers.
"We also learned that online learning needs improvements in terms of how we work with data to make the experience more customised and that governments differ in terms of their openness towards online learning."
This spirit of independence has persisted in many classrooms, where the ubiquity of smartphones and tablets has encouraged students to take the lead in hunting down the information they need.
AI is going to add another layer of tech to this mix and give extra impetus to this spirit of independence, suggests Jenny Darroch, dean of the Farmer School of Business at Miami University in Ohio.
"Our current students, part of Generation Z, are digital natives who have grown up in an 'always on' technological environment. They are entrepreneurial, independent, resourceful and self-sufficient and willing to use technology to find solutions."
Thankfully, that entrepreneurial spirit is also found among the techies working feverishly in the edtech sector to provide them with the tools they are starting to demand.
Author Profile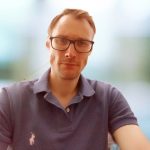 Content creator, freelance journalist and writer based in the North West of England | Contributor to several business blogs and publications | University of Durham & UCLAN graduate