The modern customer is becoming more demanding.
To give you an example of just how demanding: two-thirds of millennials expect to be able to access real-time customer service and three-quarters of all shoppers want to receive a consistent customer service experience whenever and however they engage with an online business.
Meeting these expectations can be a challenge, especially for those businesses that don't have bundles of cash to throw at customer support.
Recruiting and training human agents to deal with queries, complaints and orders is both time-consuming and costly.
Thankfully AI is here to help.
AI & Customer Service
Artificial intelligence is transforming the way businesses engage with their customers in many ways. For example, Ocado, an online grocer, uses an AI bot to sift and prioritise the over 10,000 messages that drop into its inbox each day before a human responds.
Artificially intelligent software can also now listen in on human customer service calls and provide real-time feedback to the agent using sentiment analysis. If the agent isn't being empathetic enough or engaging the user appropriately, the AI lets the agent know.
Perhaps the most significant way AI is changing customer service is the chatbot. The bots developed by OpenAI and Google (ChatGPT and Bard) exploit the power of natural language processing and machine learning to engage users in computer-generated conversations we previously only saw in sci-fi films.
Businesses haven't been slow to look for ways of exploiting this new tech to automate some of the more labour-intensive parts of their operations.
Many have already developed their own mini-Bards and ChatGPTs, often using the large language models that underpin their big brothers to train their bots on their company data.
At their simplest, these bots are simple rules-based avatars that sit at the bottom of a website or app and spring into life when a user asks a question, providing FAQ-like answers to common questions.
More sophisticated chatbots, however, possess generative AI capabilities; they use data in repositories like CRM systems and knowledge articles to engage users about a company's products and services and tailor the message to the individual.
This means customer service bots can now do anything from take a fast food order and book a holiday to provide shipping information and field complaints from unhappy customers.
In the next section, we'll take a closer look at some of the most common use cases for today's chatbots.
AI Chatbot Use Cases for SMEs
Conversational Marketing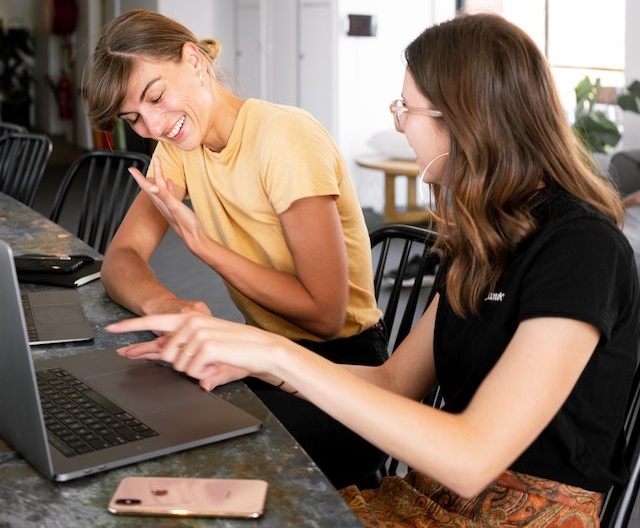 A conversational marketing strategy features a chatbot that engages a company's prospective customers in conversation while advertising its products.
This type of bot might also be used to put out its feelers when a visitor shows interest in one of your products and simply record basic information that can be followed up later by another bot or human agent.
Drift, an online marketing company, suggests the conversational marketing process can be boiled down to a three-stage process: Engage, Understand, and Recommend.
The CRM system has a role to play in conversational marketing (in the understanding stage) according to HubSpot, a marketing software company:
"People want to get the answer to their question as quickly as possible and with the smallest amount of effort. This is why it's so important to make a CRM part of your conversational marketing strategy."
HubSpot – Conversations That Convert

HubSpot recently experimented with delivering product offers using the conversational chat tools Facebook Messenger makes available to business users.
The bot has allowed the company to achieve some incredible results as far as conversions are concerned.
Its promotional messages received a 350% increase in opens and it saw an impressive 700% boost to the number of clicks on its marketing content when compared to a comparable email marketing campaign.
Customer service
Chatbots can also be used to do the heavy lifting when it comes to dealing with customer service requests and complaints.
Bots are available 24/7, never tire, and never get frustrated with a client, even when they ask the same (stupid) question over and over.
A customer service chatbot can also be programmed to know when to escalate or pass the conversation to one of your customer care agents when the issue it is being asked to address is beyond its capacity.
Fin – A Troubleshooting Chatbot

An example of this type of bot is Fin, an automated customer service agent developed by Intercom, a business messaging specialist. The chatbot uses a mix of large language models, including OpenAI's GPT-4, to interact with customers and field their questions.
Intercom says its bot can instantly resolve up to 50% of customer questions without the need to have the query passed to a human agent via live chat.
The AI chatbot works by using information in existing data repositories, such as the company's online FAQs and its knowledge base articles, to help answer and resolve customers' questions.
The bot can recognise and answer multiple forms of the same question and can be trained to give instant responses in a tone of voice that aligns with your company's ethos.
Lead generation
Historically, websites have used web forms to gather basic customer information from the visitors to their websites. These forms contain basic info such as name, email, and reason for visiting the site.
Sadly, this type of lead generation strategy often falls flat. The average website conversion rate is a meagre 2.35%.
That's a big disappointment, especially if your website forms a central pillar of your marketing campaign and sales strategy.
A lead-generating chatbot can replace the simple web form with a more interactive and engaging marketing tool.
This type of bot can be used to ask qualifying questions and log key customer insights into a CRM system so that marketers and salespeople can use them to convert prospects into paying customers.
That's just what Conversational Design, an Italian marketing agency, did when they adopted a bot developed by the team at Landbot.
They were looking for a non-code bot that would allow their clients to engage with website visitors in a more dynamic way than the traditional web form.
The agency now uses the bot on its own site, too. The new tech has allowed the company to collect over 20,000 leads and has boosted its lead conversion rate by 40%.
Landbot – A Leader in Lead Building

Landbot allows users to design sophisticated flows using an easy-to-use drag-and-drop user interface.
By using custom conditions and pre-built blocks, the system can score leads automatically and if it identifies a high-intent lead, it will route them in real-time to a sales agent to close the deal.
Chat Bots: Key Features to Consider
If you're going to make the most of chatbot technology, it should ideally sport some of the features outlined below:
1. Sentiment analysis
Customers who engage with chatbots more often than not know they're dealing with a non-human, but they don't want to be reminded of the fact throughout the encounter.
A user will typically want to feel that the bot understands where they're coming from and has a handle on their issue.
This means that the chatbot you let loose on your customers must be able to pick up on subtle emotional queues when engaging with your customers and tailor its content accordingly.
The more sophisticated bot platforms also allow you to flag certain keywords and phrases that your customers are known to use when they need urgent help that the bot simply can't provide.
This will then trigger a handover to a human agent in a live chat session.
2. Pre-Qualifying Questions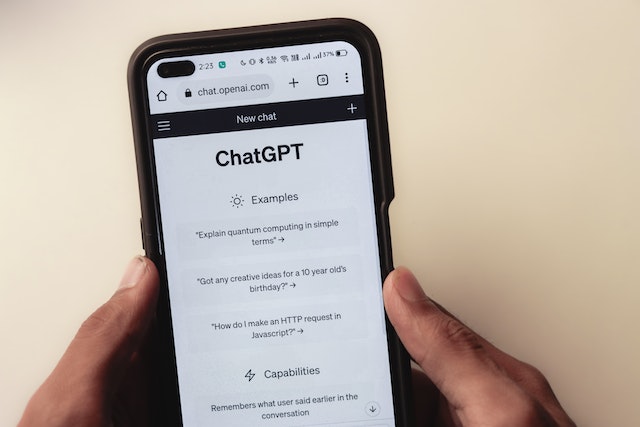 The ability to programme your chatbot with pre-qualifying questions is a must. As we mentioned earlier, this plays a vital role in lead scoring and allows you to zero in on the visitor's needs and expectations.
Good questions to have your bot ask visitors include:
Are you a business owner/individual?
Can you tell me more about the issue you're having?
What brought you here today?
What do you know about X (product)?
Do you want some help with that?
In many ways, you're using these questions in a similar way to how you use sentiment analysis – you're trying to gauge the user's thoughts and feelings.
In this case, you're trying to understand who the person is and what they're looking for.
A handy guide on how to formulate good qualifying questions for your chatbot can be found here.
3. Multi-language Capability.
It goes without saying, but users are more likely to buy your product or use your service if you can talk to them in their native language.
In fact, in a recent study, Common Sense Advisory found that 65% of respondents preferred content, even poorly written content, in their first language. And 75% of those surveyed said they were more likely to return to a brand offering customer care in their native language.
This means that the chatbots you use in customer-facing roles need to be polyglots if you are going to communicate with users effectively.
Case Study: TransferGo

TransferGo is a small company with big ambitions. It's a plucky start-up that allows its customers to transfer money overseas.
The team TransferGo team speaks a variety of languages, including English, Russian, Polish, Turkish, Lithuanian, Romanian, and Ukrainian, and they wanted their customer service bots to do the same.
In particular, the company was looking for a multilingual chatbot that could carry out some simple self-serve tasks such as changing a user's name, address, or phone number.
The chatbot the company opted for has allowed the company to automate 54% of its English-language chats.
It has also reported a 61% automation rate for Russian queries, which make up the lion's share of its bots-based customer interactions.
4. Live Chat Hand-over
Unfortunately, not all customer service can be carried out via chatbot. Sometimes, the query or problem needs to be handled by a human being.
This means that chatbots must be trained to understand when to pass on the tricker conversations.
Having the ability to pass on your chatbot conversations to a human being is therefore essential.
5. Personalisation
Some of the more sophisticated chatbots allow you to choose a personality for the bot that matches your company.
If you're a friendly business with a reputation for familiarity you can have your bot, be genial and matey.
Some bots also allow you to make them self-referential, this reminds the user they aren't talking to a human being and brings an element of humour to the conversation.
Botsonic: Easy to Personalise

Botsonic by Chatsonic is a no-code AI chatbot builder that uses the GPT-4 language model. You can build custom AI bots, which you can train with ChatGPT on your customer data and knowledge base articles.
Botsonic allows users to personalise your bot so that it comes a true representative of your company and not just a generic bot.
The personalisations include:
Your brand name.
Your company colours.
Your company logo.
A personal chatbot picture.
6. Omnichannel Deployment
If you want your bots to handle your customer service, they will have to be deployed across all your customer channels.
This includes not only your website and apps but also your social channels such as WhatsApp and Facebook Messenger. The latter alone is used by 1.3 billion people every month.
The main social channels you want your chatbot to cover are:
Facebook Messenger.
Instagram.
WhatsApp.
SMS text.
Chatbots can be used to engage with users in a range of ways on these platforms, but they are often used most effectively when they are triggered by a user posting a social media comment that is relevant to your company.
Manychat – A Social Media Champion

Manychat covers all bases as far as social media is concerned.
It allows you to use its chatbots on Facebook Messenger, Instagram, and WhatsApp. It also features an app store that allows developers to create integrations for other platforms like Amazon, which you can easily download if that's where you do a lot of your business.
It also features a built-in live chat, which it calls the Inbox. By using the Inbox, you can hand over the conversation from your chatbot to one of your customer support agents to engage with the customer via live chat.
It boasts full integration across a multitude of platforms and so if someone contacts you via Facebook Messenger and later on via Instagram, Manychat can tell it's the same person and merge the contact information into one entry in its system.
7. Third-party integrations
Last but not least is integrations.
If you have a CRM or make heavy use of spreadsheets in your daily business, your chatbot will need to have access to them.
That way the data gleaned from the chatbot conversations can be stored away and used to build a clearer picture of your customers and leads.
Lots of bots now come with integrations for CRM systems from the likes of Salesforce, Zoho, and Hubspot; and many can also now be integrated with Google Sheets if that's where you store your customer data.
It's therefore certainly beneficial to get started with using and training AI chatbots.
Author Profile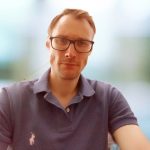 Content creator, freelance journalist and writer based in the North West of England | Contributor to several business blogs and publications | University of Durham & UCLAN graduate