Top 20 Dentists In London
Despite the pandemic drastically slowing things down, our lives are still very hectic. We ignore our health, let alone dental health. But dental hygiene is crucial in maintaining our overall health too and shouldn't take a back seat. Regular 6-monthly visits to your dentist are the best way to ensure your teeth and gums stay healthy and strong.
Apart from these recommended visits twice a year, you may also need to visit a dentist if you experience pain or discomfort in your teeth. Other reasons to see a dentist could be related to orthodontics, like getting smile correction, braces, retainers, etc. But to proceed with dental treatment of any kind, you must trust your dentist.
You would want your dentist to be highly qualified, experienced, and good at their job, so you go to them for treatment. If you are a resident of London, finding your dentist among the plethora of options available may seem like a daunting task. To save you the hassle of going through multiple dentists before finding out if they are suitable for you, we have listed the top 20 dentists in London.
1. Dr. Paaras Dhanani

If you are looking for Aesthetic Dentistry, Dr. Paaras Dhanani is the man. He can be found at the Bell Yard Dental in Westminster. He has been practicing general dentistry since he qualified from Manchester University in 2005. Since then, he has also gained advanced training in orthodontics, implant dentistry, and cosmetic dentistry and has worked closely with all the big names in the world of dentistry. He specializes in treatments that involve the jaw joints and the chewing muscles of the oral cavity.
Having attended the prestigious Dawson Academy not long ago, he is now well versed in providing comprehensive care. The Royal College of Surgeons awarded him a Postgraduate Certificate in Education and a Diploma, which allowed him to bring more to the table, literally! His commitment to advancing his knowledge and love for dentistry while also sharing his skills and expertise with recently qualified dentists is commendable.
2. Bow Lane Dental Group

This family-run dental practice has been operating out of Bow Lane in Central London since 2001. It is one of the city's most reputable, renowned, and, as it turns out—award-winning dental practices. They lay proud to claim over being the only practice in the whole of the United Kingdom to have a dental laboratory. They have also been the first dental practice to get access to the new Cerec PrimeScan, which is the most advanced intraoral scanner in the world of dentistry.
The dentists at the Bow Lane Dental Group are a team of highly qualified and experienced practitioners who strive to make smiles healthier and more beautiful. The dental services include hygiene & cleaning, emergency dentistry, tooth repair, smile makeover, dental implants, teeth whitening, health screening, and much more. It is a one-stop-shop for your dental requirements, and all the services meet the CQC national standards. You can even choose between early and late appointments.
3. Progressive Dentistry

Progressive Dentistry is a fully private dental practice. It prides itself on the multiple awards it has won, including London's Best Dental Practice along with its team of dental experts. They have been providing top-of-the-class dental treatments since 2007, including the latest digital and laser technology. What has made Progressive Dentistry all the more popular is the friendly environment they create for patients. It is a breath of fresh air among the scary-looking machines and dentists dressed in white!
They have an array of advanced equipment like 3-D X-Ray Imaging, Waterlase IPlus laser, Virus Killer Air Filtration, Epic 10 Diode laser, etc., available at the clinic. To name a few of the services you can avail of at Progressive Dentistry—crowns, root canal treatment, dental implants, orthodontics, teeth whitening, general and cosmetic dentistry, oral cancer screening, smile makeovers, bite evaluation, etc. All this and much more at one clinic! You also have the comfort of booking free video consultations on their website.
4. Dr. Caleb Yang

Dr. Haeun Caleb Yang recently joined the South Bank Dentistry & Implant Clinic. He is a General Dentist and qualified in 2015 from the Queen Mary University of London. His pride and joy are being able to help patients take care of their oral care routine. He enjoys smile makeovers and how it ups the confidence level of his patients. He leans towards cosmetic treatments and restorative work. The South Bank Dentistry & Implant Clinic that he works at offers routine check-ups, implants, cosmetic dentistry, facial aesthetics, endodontics, oral surgery, etc.
5. Dr. Wahab Shakir

Dr. Wahab Shakir is the Principal Dentist at Museum Dental Suites. He is a Cosmetic and General Dentist who also shares his knowledge through lectures with postgraduate dentists at the prestigious Tipton Training Ltd Academy in Manchester, Guys Hospital, and Watford. He is a well-known name when it comes to cosmetic dentistry. He qualified at Newcastle University and firmly believes that prevention is better than tooth extraction! That's what everyone wants to hear their dentist say, and he treats tooth extraction as the very last resort. He excels in general and cosmetic dentistry, cosmetic bonding and contouring, full mouth reconstructions, treatment of TMD (Temporo-Mandibular Joint Disorders), snoring, sleep apnoea, and adult orthodontics.
6. Dr. Voula Karagiannis

 Dr. Voula Karagiannis is Dr. Paras Dhanani's colleague, and she too works at Bell Yard Dental. In 2003, she qualified as a dentist or Tandläkare in Swedish from the prestigious Sahlgrenska Academy in Gothenburg, Sweden. She moved to London in 2005 to complete her dental training, pursued a year-long Aesthetics course at the Tipton Training Academy in 2007, and eventually worked on implants at UCLA, the USA, in 2008. Being the Principal Dentist at the clinic, she aims to create a relaxed environment for patients to feel comfortable.
7. Moira Wong Orthodontics

Dr. Moira Wong is a highly experienced orthodontist who specializes in adult and child orthodontics. In short, she is a smile specialist! She developed an interest in making beautiful smiles when she was still studying at the London Hospital Medical College. She graduated in 1994 and has gained further experience in different fields of dentistry. She spent the night of a national rail crash conducting suturing of patients.
8. Dr. Radhika Varsani

Dr. Radhika Varsani is a cosmetic dentist who qualified from King's College London with a 1st Class Honours degree in dentistry. Her postgraduate diploma is from the Royal College of Surgeons of Edinburgh (MFDS RCSEd). She enjoys cosmetic and restorative dentistry, ultimately helping her patients have a set of healthy pearly whites. She has also trained in facial aesthetics like dermal fillers and Botox.
9. Baker Street Dental

Baker Street Dental Practice is located close to the Baker Street Underground Station and is open 24×7 for any dental emergencies one may have. It has a team of highly skilled and experienced cosmetic dentists specializing in general dentistry, orthodontics, endodontics, implantology, and oral surgery. Even if you have dental pain late in the vending or on holidays, you can book an urgent appointment at the clinic.
10. New Kings Road Dental Practice

The New Kings Road Dental Practice has been serving people of the Chelsea and Fulham areas since twenty two years. They offer same-day appointments for emergencies, regular check-ups, hygiene appointments, cosmetic dentistry, family dental care, teeth whitening, smile makeovers, implants (full mouth, dentures, single) along with dental phobia certified dentists to cater to nervous patients. Dr Amin Omidi is the Principal Dentist, who is a highly qualified and skilled dentist.
11. Hermes London Dental Clinic

Hermes London Dental Clinic is a renowned dental practice which offers dental treatments for both adults and children. It is close to Victoria Station and is open despite the national lockdown. They have 24-hour emergency dental service for patients who need urgent treatment. The services available include cosmetic dentistry, general dentistry, dental hygienists, and private orthodontists.
12. Kings Cross Dental Clinic

This dental clinic is situated in the very heart of London. They offer emergency dental services even if you are not registered with them. They have a team of eminent dentists who deliver advanced cosmetic and general dentistry services to you, come rain or shine. If you have severe dental pain, are in urgent need of a dentist, or want a smile makeover, Kings Cross Dental Clinic can be relied on.
13. Kensington Dental Practice

The Kensington Dental Practice is a renowned dental clinic on Kensington High Street. They offer emergency dental services for sudden situations like severe toothache, a tooth or gum injury, a broken crown, etc. Their 24-hour emergency dentist hotline is the answer to all your dental woos when you need to see a dentist immediately. They also have specialized nervous patient care if dental procedures make you antsy. Patient testimonials say that service at the clinic is swift and without any delays, so you are assured that you get comprehensive dental care right away.
14. Harley Street Dental Studio

The Harley Street Dental Studio is an award-winning dental clinic that offers emergency appointments for dental emergencies. They aim to make their patients pain-free within 15 minutes of seeing the dentist. So if you have a severe toothache or a knocked-out tooth, they will be able to help you. Their team of dentists includes dental phobia certified dentists for nervous patients.
15. St. Clements Dental

St Clements Dental focuses on patients who may require special attention, like children, senior citizens, pregnant patients, nervous patients, or patients with disabilities. They offer great flexibility in terms of the services they have. Their staff is able to converse not just in English, but German, Catalan, Arabic, Greek, and even Romanian! Emergency appointments begin as early as 8 am in the morning.
16. Dr. Richard Clinics

Dr. Richard Clinics specializes in a plethora of dentistry fields like veneers & inlays, dentures, orthodontics, dental implants, crowns, smile makeovers, wisdom teeth removal, sedation dentistry, and much more. It is a private practice near Harley and Wimpole Street. They offer same-day appointments, too, if you have a dental emergency. Consultations through email, videoconferencing, and WhatsApp are also available.
17. Dr. Simon Chard

Dr. Simon Chard is an inspiration to many aspiring dentists, as he pioneers the Slow Dentistry movement and encourages environmentally friendly practices like the Pärla toothpaste tablets. He qualified from the King's College London Dental Institute and practices at the Rothley Lodge Dental. He specializes in cosmetic dentistry and implantology. Dr. Simon is an award-winning dentist who is also on the board of directors for the British Academy of Cosmetic Dentistry.
18. Anna Middleton

Anna Middleton is the founder of London Hygienist, a dental hygiene clinic. It is dedicated to guiding patients to the right way of taking care of their oral health. She is an award-winning hygienist and studied at the Eastman Dental Hospital and graduated from the Faculty of Royal College of Surgeons. Anna is a very popular hygienist due to her unrivalled skill and a new approach to dental hygiene.
19. Chelsea & Fulham Dental

The family-run practice with a legacy of 62 years, Chelsea & Fulham Dental offers general dentistry and emergency services even during the national lockdown due to the COVID-19 pandemic. They have a team of highly experienced dentists who are dental phobia certified for helping patients with anxiety have a relaxed experience. Routine check-ups, full mouth rehabilitation, teeth whitening, Invisalign are just some of the dental services offered by the clinic.
20. 92 Dental

92 Dental is an award-winning private dental clinic in Hammersmith, London. They offer services that range from regular dental check-ups, hygiene appointments, teeth whitening, implants, crowns, mouth guards, etc., to emergencies. They have a team of specialized dentists who provide their expertise in the fields of cosmetic dentistry, specialist dentistry (which included dedicated care for nervous patients), and general dentistry.
Author Profile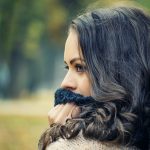 Blogger by Passion | Contributor to many Business Blogs in the United Kingdom | Fascinated to Write Blogs in Business & Startup Niches