Half of SMEs are looking to switch bank accounts in 2023
Fifty-one percent of small to medium-sized enterprises (SMEs) are considering switching their main bank or banking facilities provider in 2023, according to Smart Money People, the UK's dedicated financial services review site.
The research conducted amongst 500 senior decision-makers at SMEs from 8-14 December 20221, shows that of this 51%, over half (54%) are considering moving to a challenger bank or fintech and 46% to a high street bank.
Currently around 80% of SMEs bank with a high street provider so if this switching takes place, it represents a sweeping change to the SME banking landscape.
Those who are most likely to switch to a challenger bank or fintech are medium-sized businesses with between 50-250 members of staff. In fact, there is a correlation between size and propensity to switch: nearly four times as many medium-sized businesses are considering using a challenger bank or fintech compared to sole traders.
Young people (aged up to 35) who are in a senior financial role are more likely to consider switching to a challenger bank or fintech – presumably because this group is also most au fait with using their services for their own personal banking too.
Jacqueline Dewey, CEO of Smart Money People said: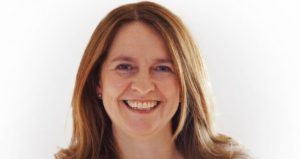 "Many of the so-called challenger banks are now household names as their user experience and agile approach has proven attractive and lured many people away from the more traditional high street providers. Our research shows that 2023 may be the year when small businesses follow this trend and make the move to what is often a quicker, and more convenient banking solution."
When asked which factors would make the senior decision maker more inclined to consider switching to a challenger bank or fintech, the main reasons cited were lower fees (45%) and higher interest rates (33%) – perhaps no big surprise there given the current economic picture. However, other popular reasons given were better online banking services (33%), an incentive such as cashback or free banking for a period of time (31%), and better customer service (29%).
Jacqueline Dewey continued:
"As well as the many well-known challenger banks and fintech, there are an increasing number of even newer providers often branded 'neo-banks', who are also looking to attract business customers. While the challengers have built up a degree of trust in the past decade or so, these neos are still very much an unknown quantity in the small business banking world."
Smart Money People suggests that whether an SME is currently looking to switch to another high street bank, a challenger bank, a fintech, or a neo-bank, it's always helpful to read reviews to see what customers are saying about the provider they are considering.
With no login-in or account setup required, decision-makers at SMEs can read over 11,000 customer reviews of business banking providers on the Smart Money People website including whether customers understood the products and services, whether they felt they received good value for money, and whether a provider's customer service is up to scratch.
ENDS
Notes:
Research was undertaken by Opinium on behalf of Smart Money People.
About Smart Money People
Smart Money People is the UK's dedicated financial services review website and insight business. Launched in 2014, Smart Money People uses its review data to help consumers research financial providers and works with financial firms to improve their customer experience.
For more finance news and tips head to: Finance | London Business News
Author Profile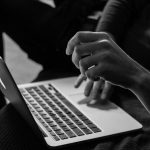 Always on the chase after hot and trending London and UK business news that disrupt, inform and inspire.