The Oceanology International exhibition and conference will open its doors at ExCel London next week from March 15th to 17th with the critical ocean technologies needed to fight climate change at the centre of its busy schedule.
The event will bring together the international ocean science community to experience a massive range of cutting-edge technology that is designed for those involved in exploring, protecting, and sustainably operating in the world's oceans and waterways. The ocean science community can expect to see advancements in subsea robotics, automation and how the power of digitalisation can help in the analysis of data and offer a greater understanding of the oceans we rely on.
According to UNESCO's Intergovernmental Oceanographic Commission, which will be presenting at the Oceanology International Conference, still, only 1.7% of global scientific investment is in the ocean space, yet the worldwide scientific community is unanimous that the condition of the oceans will have a huge influence on future weather patterns. The fact that much of this ocean space is still barely explored or understood remains an oversight that humanity is now fighting hard to redress.
The technology on show represents the cutting edge of worldwide ocean scientific endeavour from autonomous ocean robots down to the simplest instruments to measure ocean temperature or salinity, most of which has a link with the immense challenge to better understand, sustain, and protect our oceans.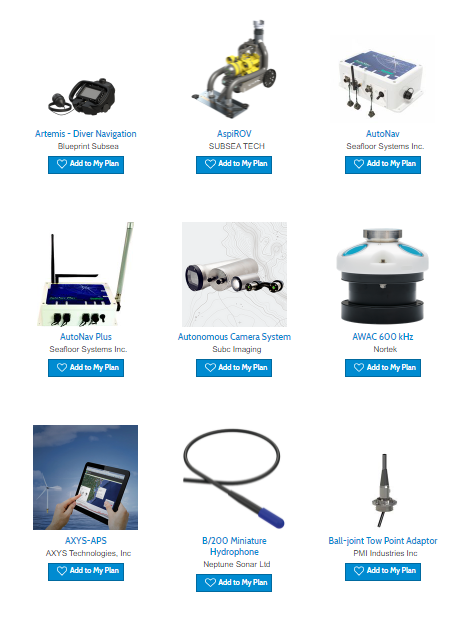 Allied to the technology on the show floor, the international three-day event will see a full schedule of on-water demonstrations in The Royal Docks and a packed conference programme opened by Dr Rick Spinrad, US Under Secretary of Commerce for Oceans and Atmosphere.
Oceanology International brings the focus of the international marine science business to London with reputed speakers.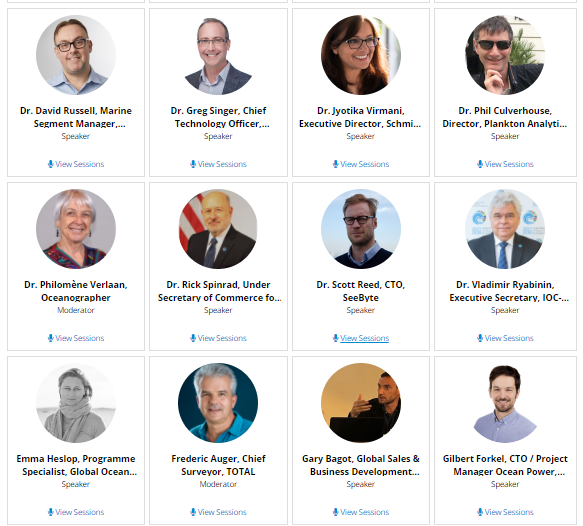 -ENDS-
Further details:
Mike Enser                                                                              Jake Frith
Marketing Manager Oceanology International                            Saltwater Stone
michael.enser@rxglobal.com                                                  J.frith@saltwater-stone.com
https://www.oceanologyinternational.com/                               www.saltwater-stone.com
About the Oceanology International Portfolio
Oceanology International is the world's leading marine science and ocean technology exhibition and conference. Beginning its journey in the UK in 1969, Oi has established itself as a truly global portfolio, with events running in London, San Diego, Shanghai, and Abu Dhabi.
Oceanology International offers a series of global and regional forums where industry, academia and government share knowledge and connect with the marine technology and ocean science community, improving their strategies for exploring, monitoring, developing and protecting the world's oceans.
The Oceanology International Portfolio includes
Oceanology International – London: Oceanology International is the world's largest exhibition and conference dedicated to serving all professionals working in the global marine science and ocean technology sector. The first Oceanology International was held in Brighton, in 1970. Today, its home is at ExCeL London.
www.oceanologyinternational.com
Oceanology International Americas – San Diego: Returning to the thriving US blue economy hub of San Diego, Oi Americas is a growing regional showcase of technology solutions and services with an expected audience of 2,750 attendees from 30+ countries. www.oceanologyinternationalamericas.com
Oceanology International Middle East – Abu Dhabi: Held at the Abu Dhabi National Exhibition Centre (ADNEC), the latest addition to the Oceanology International portfolio focuses on the Middle East and Indian Ocean region's growing application of ocean technology across a variety of end-user sectors from Ocean Science to Aquaculture to Offshore Energy and more. www.oceanologyinternationalmiddleeast.com
About RX
RX is a leading global events business. It combines face-to-face with data and digital tools to help customers learn about markets, source products and complete transactions at over 500 events in almost 30 countries across 43 industry sectors, attracting more than 7 million participants.  Our events, organised by 35 global offices, leverage industry expertise, large data sets and technology to enable our customers to generate billions of dollars of revenues for the economic development of local markets and national economies around the world. RX is part of RELX, a global provider of information and analytics for professional and business customers across industries. rxglobal.com