The top London Business Directories listed in this post are influential avenues that are mainly overlooked by small businesses. Being featured in numerous renowned business directories lists is equal to valuable advertising and many small businesses may not be aware of this marketing method. The following best London Business Directories can enhance your exposure and give your business a chance to reach out to a larger audience.
But with hundreds of Business Directories available, how do you know which ones are adequate enough to expose your business and reach the right audience? To save you from having to find out, here are the top 15 London business directories that every small business should be listed on, recommended by our business experts (check our Top 100 UK Business Directories List and Free Business Directories List for more info). Please read the fine print on all of them regarding the cost – choose the ones that are within your business budget.
You can list your business on our top business directories for free to boost your SEO and exposure online or contact us for any queries.
Get listed on UK Business List
Get Listed on SeekaHost Business Directory
Top 15 Business Directories In London
The fact that there are over 7 million people online searching to find various products and services on Scoot means that you have a grand opportunity to advertise yourself. Few directories can boast such a large network. So take advantage and enlist your business here to increase your popularity and ultimately, revenue.

listing cost

monthly visitors

If you want exposure in and outside the UK, Hotfrog is operational in a whopping 38 countries. So far, there are over 68 million businesses enlisted here. If you exploit this platform the right way, you have the chance to reach out to 1.2 million prospective consumers who visit this site every month.

listing cost

monthly visitors

With over 400,000 other businesses already listed here, FreeIndex is certainly a business directory worth your time. This site has plenty of positive customer reviews, all of which goes to show that you can expect results.

listing cost

monthly visitors

A relatively new business directory that has taken over by storm, Larcartes now has over 57,000 businesses already enlisted from over 138 countries. Want to expand and broaden your reach? Then, no doubt, Larcartes is a business directory you cannot afford to ignore.

listing cost

monthly visitors

Just like the title depicts, Yell is a business directory that announces to the UK and the world that your business exists. Watch your business grow in leaps and bounds to become a valued industry competitor merely weeks after listing your business here. There are over 1.7 million other businesses listed on Yell.

listing cost

monthly visitors

Yelp is a great business directory that is quite unique. Here, you get a chance to list your business, and satisfied clients also get a chance to review your products or services. This could work in your favour and attract more customers.

listing cost

monthly visitors

With over 1.7 million businesses currently featured in the Opendi business directory, you have a good chance of showing prospective clients or customers your best side by enlisting here. Opendi is a German directory, but going by the numbers, it is fast gaining ground as a worthwhile business directory in the UK.

listing cost

monthly visitors

Are you adamant about enlisting your business in the good old printed directory? If yes, you'll be ecstatic to learn that Thomsonlocal has both a printed business directory and an online version as well. Here there are over 1.8 million businesses already enlisted. Increase your company's exposure by taking advantage of this business directory's vast reach via various channels.

listing cost

monthly visitors

Ready to set your business up on that global pedestal? Brownbook is that business directory you definitely want to be associated with. It has a solid hold in countries all over the world making headlines as the top business directory with over 2.2 million businesses from the UK listed.

Include accurate and up to date information about the location of your business and the services and products you offer. Also, include contacts people can use to reach out to you and make inquiries.

listing cost

monthly visitors

LocalMole is a business directory that works hard to popularize the businesses enlisted therein. They conduct frequent adverts on over 140 local newspapers and 100 local sites with the goal of redirecting readers to their site. Currently, there over 1.8 million businesses enlisted on LocalMole.

listing cost

monthly visitors

Is yours a B2B type of business? Often, businesses work with other businesses to increase sales and revenue. In this case, you would need a business directory that can understand your needs and can link you to other relevant businesses.

If this pretty much sounds like what you want, then BusinessMagnet is that directory for you. They have over 140,000 businesses whose products and services are enlisted here. They also have over 75,000 categories to accommodate all types of businesses and their products/services.

listing cost

monthly visitors

Imagine having up to 2000 people possibly looking at your listing at any one time online? This is what the UK Small Business Directory can promise you. Here the probability of you meeting the right audience and connecting with the right people doubles or even triples. It honestly depends on your efforts and how you portray yourself online. There are over 180,000 UK businesses registered here.

listing cost

monthly visitors

Registering your business on a prominent directory such as Manta is what can help you rank even higher on Google. This way, you have an audience that you can reach out to via the Manta directory and a different audience that can find you separately online. Either way, it's a win-win situation because you still get more traffic to your site.

listing cost

monthly visitors

Yalwa business directory, besides having great command in the UK, also operates in 17 different countries. Yalwa helps small businesses in different sectors promote themselves and their services or products by advertising them for free.

listing cost

monthly visitors

Potential customers, when looking to find specific products and services, go online and search for local businesses that have what they want. With Local Data Search, you are guaranteed optimum exposure to anyone who may be looking for what your company is offering. Here there are over 380,000 businesses already registered.

listing cost

monthly visitors
The importance of registering with as many business directories as possible, also with a thriving Online Business Directory, cannot be stressed further. With developing companies engaging in a cutthroat competition to outdo each other, you have a better chance of coming on top by reaching as many potential customers.
Learn more about how such a listing can improve your SEO and ranks on search engines + what information you should consider adding to achieve the best results here or find out more about ClickDo services that can support your business.
Author Profile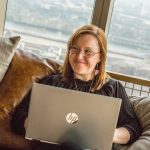 Blogger and Educator by Passion | Senior Online Media & PR Strategist at ClickDo Ltd. | Contributor to many Education, Business & Lifestyle Blogs in the United Kingdom & Germany | Summer Course Student at the London School of Journalism and Course Instructor at the SeekaHost University.