Founded in 2018, and re-launched in 2020, London start-up Joos power banks allow customers in London and beyond to rent a power bank, charge digital devices on the move, and return at another station when they're done.
Joos charging stations can be found in over 15 UK cities and are poised to roll out across mainland Europe. Any Londoner can pick up and drop off their Joos power bank at different London locations such as Castlebar Ealing, Brent Cross Shopping Mall, Fulham Broadway Station, King's College London, and All-Star Lanes London just to name a few and they can find their nearest via the Joos map in the app.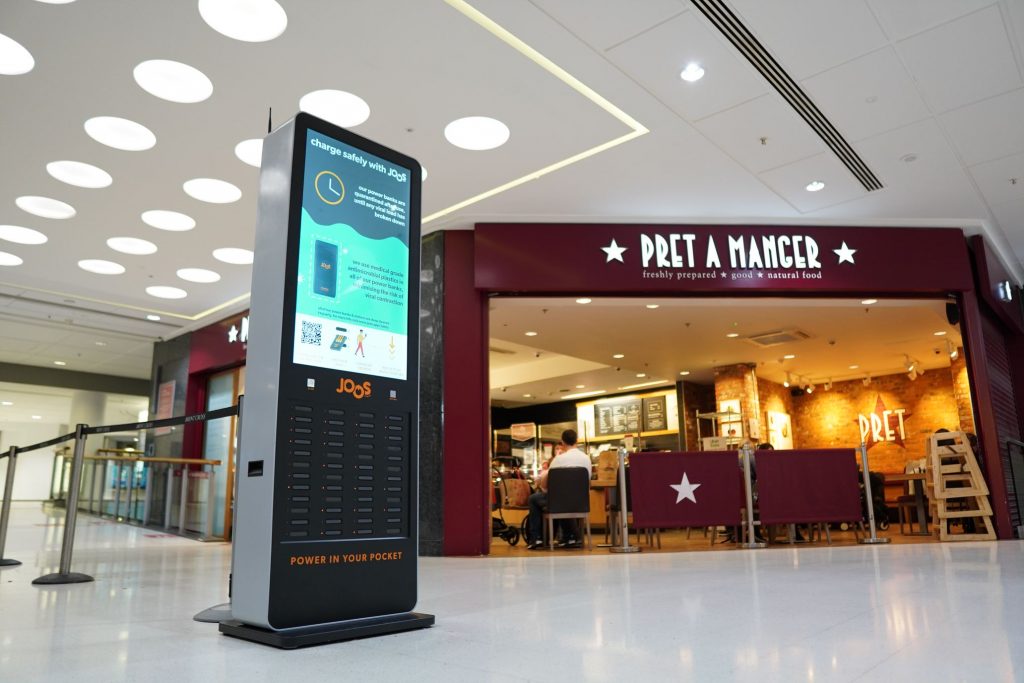 But their product doesn't just allow you to stay charged…
Josh Baah, Joos' Co-Founder & COO, is originally from Ghana, which houses the world's largest e-waste landfill – Agbogbloshie. It is estimated that around 250,000 of those who live and work around the site are exposed to highly toxic chemicals which leach out of old technology, from industrialised nations, and into local water systems.
Joos' circular economic model means e-waste is kept to a minimum, as power banks are consistently in use until they break down and are recycled by the company. Joos' shared approach to power also reduces the need for the overproduction of batteries and power banks for individual use.
As Europe's only Apple-approved and MFi (Made For iPhone) power banks, Joos' products also protect your phone from overheating, fraud, 'juice jacking', and irreparable battery-life damage. Not only is the product shared and durable but it makes sure that your phone is not unnecessarily damaged, lessening its likelihood of it ending in an e-waste landfill early.
Closer to home, those who rent with Joos are further helping their local community as 1% of Joos' total revenue is donated to Crisis, a charity that aims to end homelessness and helps spread awareness for this good cause. Hence, charging your phone translates into well-being support, care packages, night shelters, and emergency support for rough sleepers in London and the UK.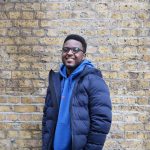 "As a young dynamic company, we have the opportunity to use our platform for good," Josh comments. "We want our customers to be part of the solution, not a part of the problem."
Joos was brought to life during the pandemic, and so combines COVID-age consumer technology with a socially responsible design that minimises the spread of COVID-19. With skepticism towards shared products during the last 12 months, Joos ensures that their customers remain safe. All power banks are manufactured with a medical-grade antimicrobial film.
Further, the same power banks quarantine themselves between users until all COVID-19 viral agents have dissolved.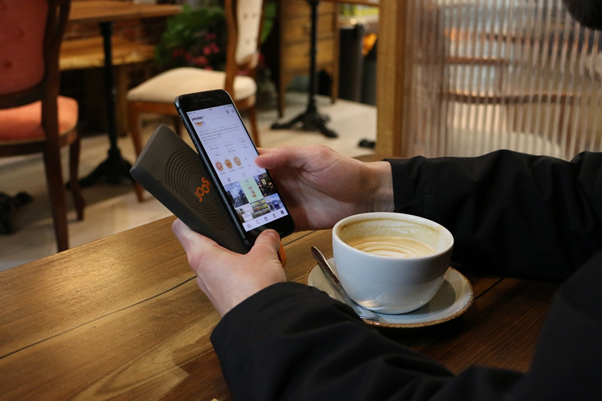 In an age where we need smartphones for contactless payments, food deliveries, and NHS Track & Trace, making sure people have access to safe charging facilities that offer them peace of mind is key.
Joos continues to scale their charging solution while prioritising the safety of consumers in London and the UK and those impacted by the tech industry all around the world. So, any Londoner running out of battery can rely on Joos for convenient, reliable & affordable charging while staying socially responsible.
Download the Joos on the App Store (apple.com) and Joos – Apps on Google Play to find your nearest station! For all other inquiries contact hi@joos.app.
Author Profile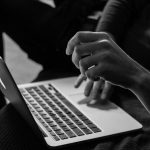 Always on the chase after hot and trending London and UK business news that disrupt, inform and inspire.