Women's footwear wholesaler, Vanilla Moon, is acquiring a new UK headquarters in central London after securing a seven-figure funding package from HSBC UK.
The funding from HSBC UK will enable the business to purchase the 1300 sq ft site, which will open in March. It will be a new permanent base for Vanilla Moon while the business focuses on growing online sales across the UK and Europe in response to increasing demand for mid-market to high-end women's shoes.
The new site will boost recruitment in the local London area, creating up to 5 new jobs, including a social media manager, sales manager, and designer, and around 40 jobs in India.
Gautam Mehra, Founder and Managing Director of Vanilla Moon, said:
"We're delighted to be opening our new UK-based headquarters so we can continue our mission to expand our digital presence and share our footwear with a larger audience. The support from HSBC UK has been invaluable in allowing us to grow in the UK and Europe."
Since its inception in 2007, Vanilla Moon has focused on growing its presence within physical retailers. Inspired by the successful online launch of its sister brand, JVAM, in Japan, the business now aims to replicate this success in the UK and Europe and is taking its first steps towards growing its digital platforms.
Amit Tomar, Senior Commercial Manager at HSBC UK said:
"The pandemic encouraged a vast increase in online shopping, causing a shift towards ecommerce for many retailers who traditionally focused on physical stores. We're pleased to have been able to support Vanilla Moon in the purchase of a new headquarters, which will allow the business to continue its mission to widen its customer base online and grow sales as a result. As a global business with a network covering 64 countries, we look forward to working with the company as they continue to establish their presence across the UK and Europe."
Vanilla Moon is owned by India-based Leiner Shoes. The business aims to provide luxury yet affordable footwear to women, with a focus on quality, sustainability, and social consciousness.
-ends-
HSBC UK
HSBC UK serves around 15 million customers across the UK, supported by 25,500 colleagues. HSBC UK offers a complete range of retail banking and wealth management to personal and private banking customers, as well as commercial banking for small to medium businesses and large corporates.
HSBC Holdings plc
HSBC Holdings plc, the parent company of the HSBC Group, is headquartered in London. HSBC serves customers worldwide from offices in 64 countries and territories in our geographical regions: Europe, Asia, North America, Latin America, the Middle East, and North Africa. With assets of US$2,969 billion on 30 September 2021, HSBC is one of the world's largest banking and financial services organisations.
Author Profile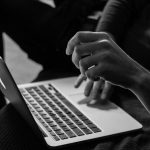 Always on the chase after hot and trending London and UK business news that disrupt, inform and inspire.