If you live in London and need to remove a tree from your rear or front garden or anywhere else around your property, here are the answers to some of your questions that you probably have regarding how to go about doing it safely and legally.
1. Is Planning Permission Required to Cut Down a Tree on a London Property?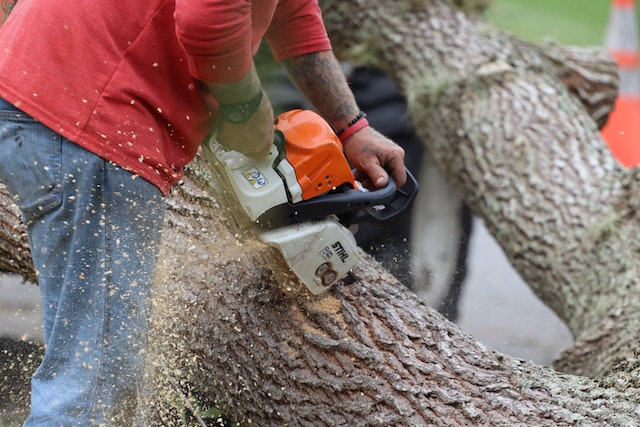 This is probably one of the most obvious questions. The short answer is no. However, it is important to find out if there is a tree preservation order in place. If the tree you need to fell does have a tree preservation order in place, then you will be required to ask permission from your local authority before you can remove it. You will also be required to notify your local authority if you are in a designated conservation area.
To find out if you are, or if the tree in question has a tree preservation order, it is a good idea to get a tree survey carried out from treesurvey.co.uk. Obviously, if you live in rented accommodation, you will need permission from the landlord before you can remove any trees on their property.
2. If the Tree has a TPO and I cut it down, will I be fined?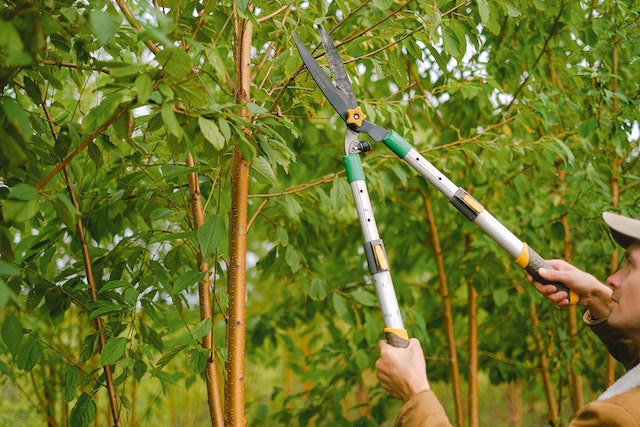 If it is discovered that the tree does have a tree preservation order against it, but you still cut it down anyway, without notifying the local authority, then yes, you could be liable for a hefty fine. You could be fined up to £20,000 and served notice to replace any felled trees.
Serious offences may even be escalated to the Crown Court with an unlimited fine, so it is definitely not worth cutting down a tree with a preservation order without permission.
3. The Tree is on a boundary, can I cut it down?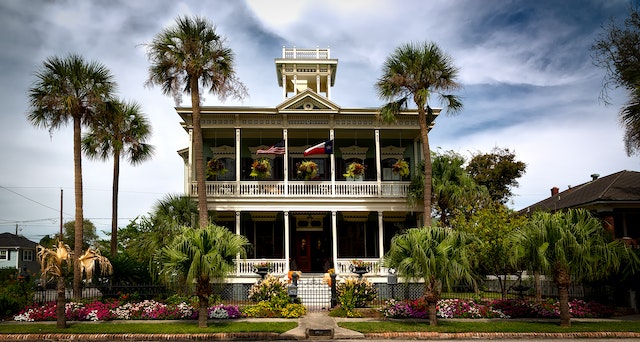 If the tree in question lies on a boundary line, then both properties are responsible for the tree. It is jointly owned by both of you/the owners of the land, and you are considered tenants in common.
In this instance, consent should be granted from both parties before you consider felling the tree. If you cut it down before getting permission from the other party first, then you could be held liable as that can be considered as trespassing.
4. My Neighbour's Tree is blocking my light – can I cut it down?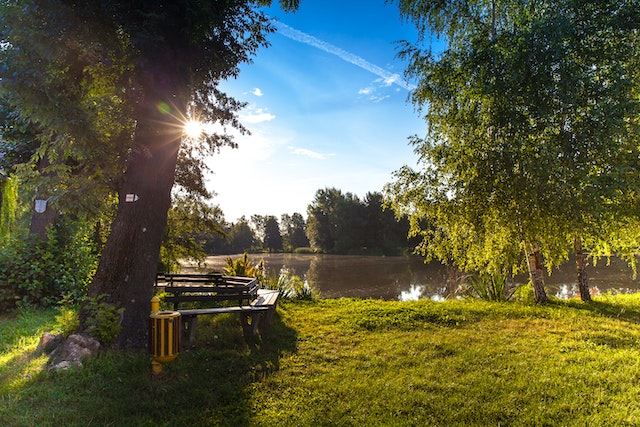 The Right To Light Act 1959 states that if a property has received light for at least the last 20 years, then it has the right to continue to do so, which would stop neighbours from building any high fences or erecting any tall outbuildings that would block your light.
However, large trees blocking light are rarely implicated as it is so hard to determine at what point the loss of light occurred as trees grow so slowly. Therefore, you would not be able to cut down your neighbour's tree or ask them to cut it down themselves purely on this factor alone. You can, however, trim any branches of the tree that overhang on your side of the fence.
5. Can I cut down a Tree on my Property myself?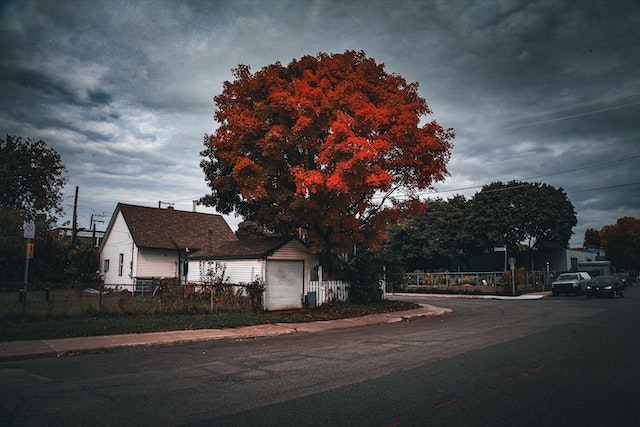 Depending on the size of the tree in your garden it is probably not a good idea to cut it down yourself, but rather have a professional do it for you. It is likely that you will need equipment to safely climb up the tree to cut off branches and start the felling process from the top of the tree.
You would also need to consider where the tree and branches will fall and make sure that you are not damaging any surrounding property or fences. If the tree is small enough that a ladder is not needed, then it is possible that you could cut it down yourself. It may even be the case that you can dig it out instead of cutting it down.
6. Are there any Alternatives to cutting a Tree down?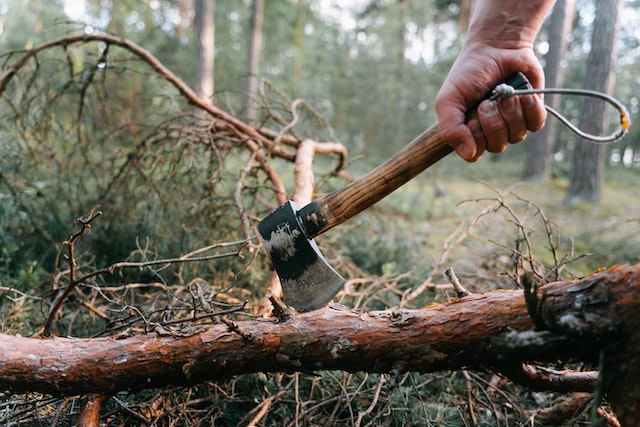 Obviously, trees are an important part of our ecosystem and are vital for local wildlife. However, sometimes trees pose risks if they are unsafe or are starting to damage property and need removal. It's a good idea to explore all other possibilities before felling a tree and you may want to consider other options such as pollarding or pruning instead.
Pollarding is the process of removing the upper branches of a tree to promote a dense head of branches and foliage. This can remove hazardous branches and reduce the impact of a tree without having to remove the tree altogether. This would be more beneficial to wildlife and would be preferable to removing the tree entirely.
7. What should I do after felling the Tree?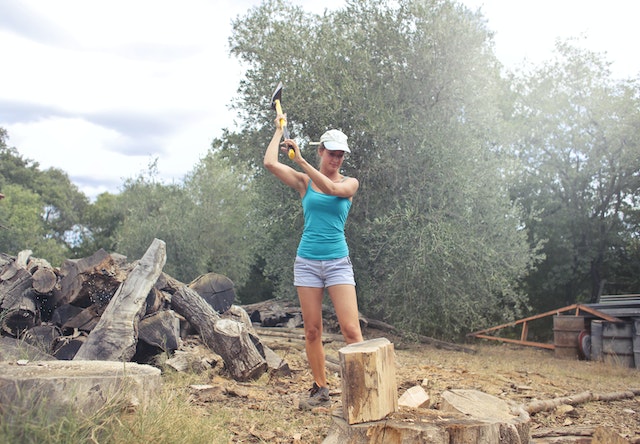 If you have had a professional remove the tree from your garden, then they will likely be able to take away any waste left. If you have a wood-burning stove, it is a good idea to keep any wood that you could then chop up, store, and use on your fire. It may be the case that you need someone else to remove the tree stump for you. If so, it is easier to have the stump ground down rather than try and dig it up, which will most likely require the hiring of a digger or a professional garden waste removal company.
Once ground down, the leftovers make a great mulch for your garden so be sure to spread it over your borders. If you have removed a tree that had a tree preservation order on it, then you are required to replace it. Even if it didn't have a preservation order in place, it is still a good idea to add another tree or two in its place, as it will be beneficial to wildlife and the environment in the future.
Hopefully, this has answered any questions you may have had about cutting down a tree on your property in London. If you are in doubt about anything, it is always a good idea to seek the advice of a professional who can advise you on the best route possible and usually provide a free quote for cutting down the tree.
Author Profile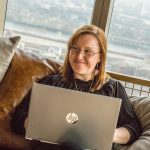 Blogger and Educator by Passion | Senior Online Media & PR Strategist at ClickDo Ltd. | Contributor to many Education, Business & Lifestyle Blogs in the United Kingdom & Germany | Summer Course Student at the London School of Journalism and Course Instructor at the SeekaHost University.