There's a popular saying, "There is no place like home'.
This could not be truer, as our home is where we prefer to be the most. It is a place where we relax and find peace.
One way you can improve your home's maintenance and security is by adding strong fencing panels. This is because they are able to withstand increasingly harsher climatic conditions, particularly in areas in the UK where the weather is becoming more unpredictable.
The goal of this article is to assist you in learning the way weather problems can impact the longevity of fences and how to choose quality fencing panels that are durable, resilient, and hassle-free.
The impact of weather on fencing panels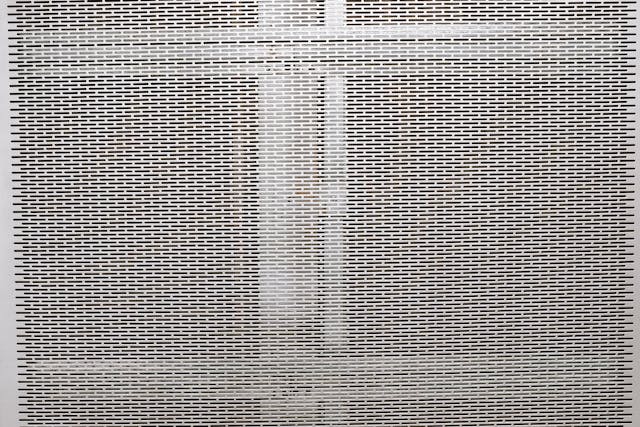 While the majority of the fencing panels today are engineered to last, heat, heavy rainfall, ice and hailstorms, snow, and other weather conditions can have a negative impact on your garden fence.
It usually jokes that "the only predictable thing about the British weather is its unpredictability".  This attests to the fickleness of our weather conditions. In a single day, a town in the UK can experience all sorts of changing climatic conditions. Thus, it is important that your fence is strong enough to withstand the prevailing local weather conditions, particularly in the face of climate change and shifts in weather patterns.
So, let's explore the impact of weather on fencing panels:
Rain
Rain is known to pose a serious threat to the longevity of fencing and other building materials. At times, you may not notice the damage right away. Because of the high frequency of rainfall experienced in the UK, you might need to buy a robust fencing panel that can stand up to the weather and ensure durability.
Notably, what hastens the deterioration process of some fencing panels is not the rainfall per se but their inability to resist moisture. This causes moisture to stay on their fences over time, resulting in decay and mildew.
Timber fences are particularly susceptible to moisture damage. Most importantly, a damaged fencing panel won't be able to protect your privacy or properly secure your property.
Temperature
As it becomes cold during the winter, fencing panels start showing signs of frailty and stiffness. Seasonal precipitation can make the fence prone to cracks or fractures. Even in the summer, high temperatures can cause thermal expansion, causing the material to change its shape. Now, this can cause the fence to warp.
Wind
Strong winds can cause a lot of damage. Fence posts can be torn from their base if not firmly rooted, and fence panels can collapse and drag the rest down with them.
For this reason, choosing strong fence panels and posts that can withstand wind is an important decision. The installation of your fence is the best time for you to prepare against future storms and recurring strong winds. Besides being smarter money-wise, investing in strong fence panels is also a way to prevent the unattractive sight of leaning fencing, which ruins any garden design.
The three most durable fencing panels in the UK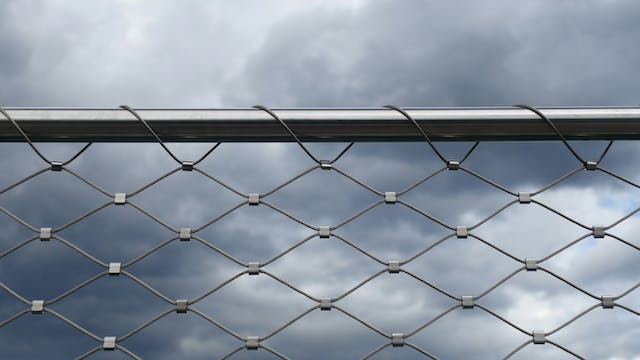 Here are three of the strongest and most durable fencing panels in the UK:
1. Composite Fencing
Composite fencing is a popular alternative to timber fencing. It is highly durable and low maintenance. Manufactured from wood fiber and plastic, this fencing panel combines the best of both properties. It is resistant to moisture, corrosion, and decay, making it perfect for areas with seasonal changes.
Quality composite fencing panels in the UK are available in a variety of colors, styles, and designs. They can be:
Pros
Some benefits of composite fencing:
Prolonged longevity
Low maintenance
It can withstand extreme weather conditions and does not decay
Over 10 years of warranty
Eco-friendly materials
Cost-effective solution
Cons
High initial cost
It might get hot when exposed to harsh sunlight
2. Wrought iron fencing panel
Wrought iron is another strong fencing panel that is extremely resilient to the extreme weather conditions of the UK. It is engineered and made from quality wrought iron. This gives it sturdiness during windy weather and thunderstorms. It also has a year of warranty, enough to give you confidence during use. Aesthetically, it can offer your home an ornate look. This makes it ideal for big-sized homes.
However, wrought iron fencing can be very expensive. This is because it is highly durable. It can last a lifetime if properly maintained.
Pros
Here are some of the upsides of wrought iron fencing panels:
Longevity and versatility
Elegant appearance
Resistant to pests
Sturdy and resilience
Cons
Lack of privacy
It is high-maintenance
Difficult to install
More expensive
3. Palisade fencing
Popular for its long-lastingness, palisade fencing is a popular fencing option. It is manufactured from either wood or iron. However, the one made from iron is sturdy and durable.
It is engineered to withstand extreme climatic conditions and discourage intruders.
Pros
Here are some upsides:
Good durability
Robust and strong construction
Low maintenance
A diverse range of styles and colours are available
Cons
Unappealing design
Very expensive
Conclusion
You can't guarantee good weather; however, strong fencing can withstand any harsh conditions and retain its functionality for twenty years or more. Hopefully, this article helps with identifying the most suitable fencing options that can stand the test of time.
Author Profile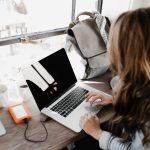 Blogger by Passion | Contributor to many Business Blogs in the United Kingdom | Fascinated to Write Blogs in Business & Startup Niches